Dancers' Group and Joanna Haigood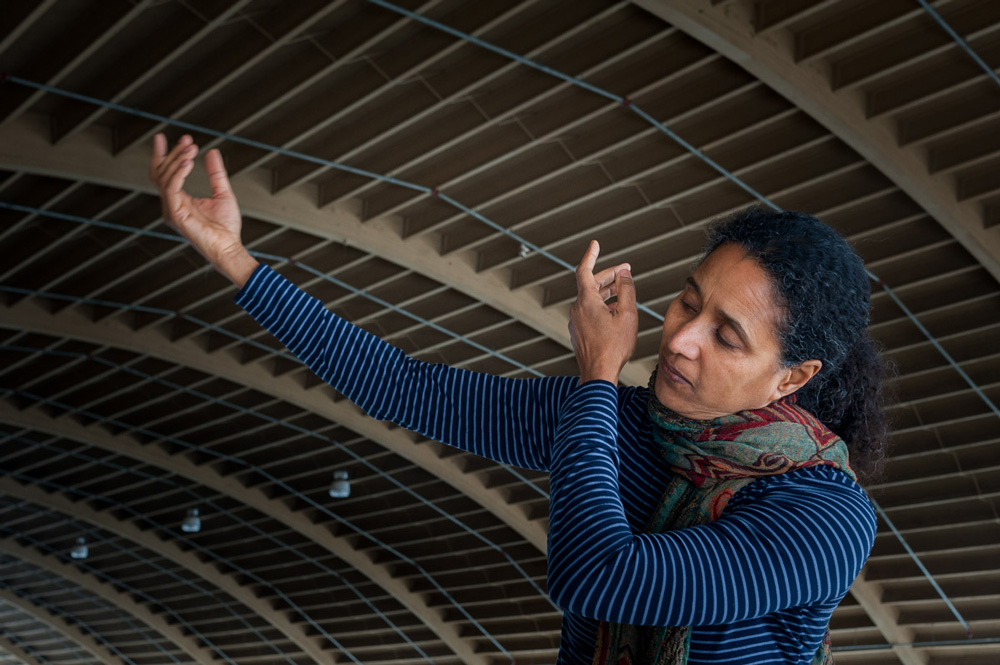 "The People's Building" investigates movement and visual storytelling in relation to the history, architecture, and metaphors inherent in San Francisco City Hall.
Dancers' Group is commissioning celebrated choreographer and long-time San Francisco community leader Joanna Haigood to create a new work set in various locations throughout San Francisco's Beaux Arts City Hall building. Haigood is known for her in-depth research and community-involving creative process. Her new work, "The People's Building," will examine stories from the Disabilities Rights movement to the outmigration of African Americans to the growing challenges of the city's working class and homeless populations. 
Haigood, who has for more than 30 years maintained a studio and run free arts education programs in the city's historically African American Bayview-Hunter's Point neighborhood, will collaborate with composer, bass player, and bandleader Marcus Shelby, who will create a new orchestral jazz work that reflects the themes of the project.