Center for Asian American Media and Brenda Wong Aoki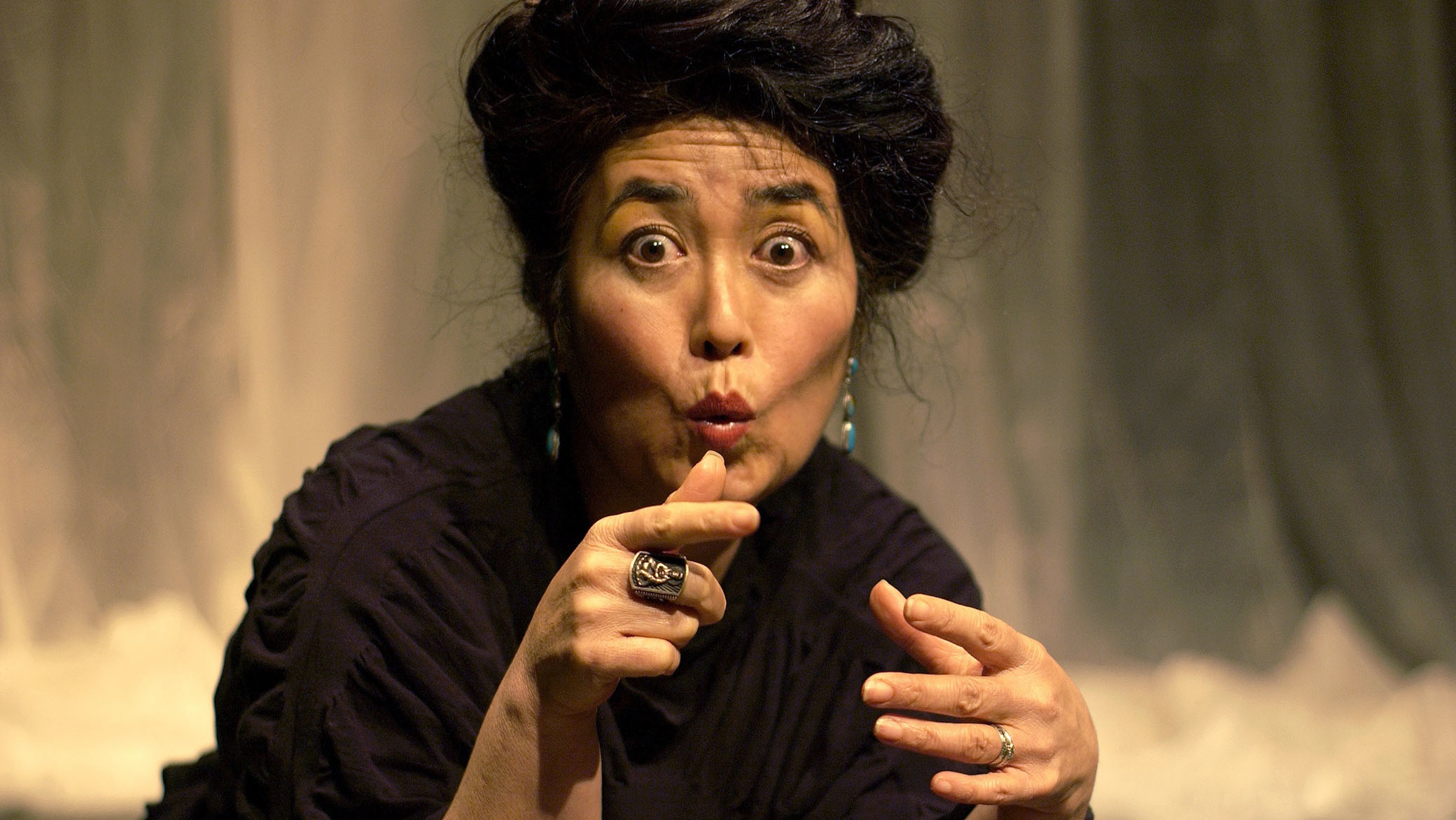 "J-Town, Chinatown, Our Town," is a multi-disciplinary work rooted in the artist's 121-year family history in San Francisco.
The Center for Asian American Media (CAAM) is commissioning award-winning storyteller and playwright Brenda Wong Aoki to create "J-town, Chinatown, Our Town" (working title), a major multi-media and multi-disciplinary theater work based on true stories about people and places from her life and that of her Chinese- and Japanese-American family's 121-year history in San Francisco. Over the course of her 42-year career, Wong Aoki has developed a form of monodrama based in elements of Nohgaku—a traditional form of Japanese theater—combined with contemporary aesthetics and informed by personal perspectives on current events and everyday life. Inspired by the story of her son, a mixed-race young man raised in San Francisco, Wong Aoki will weave together narrative, film, live music, dance, and other media to examine a young man's familial connection to the city of San Francisco as it undergoes a period of rapid, dislocating economic change and rampant inequality. The piece, which will draw on interviews with the artist's aging relatives and CAAM's Memories to Light collection of home movies from Japanese- and Chinese-American families, will premiere at the Herbst Theater as part of CAAMFest in 2021.