Key takeaways from the Evidence-Informed Policymaking strategy's evaluation and landscape scan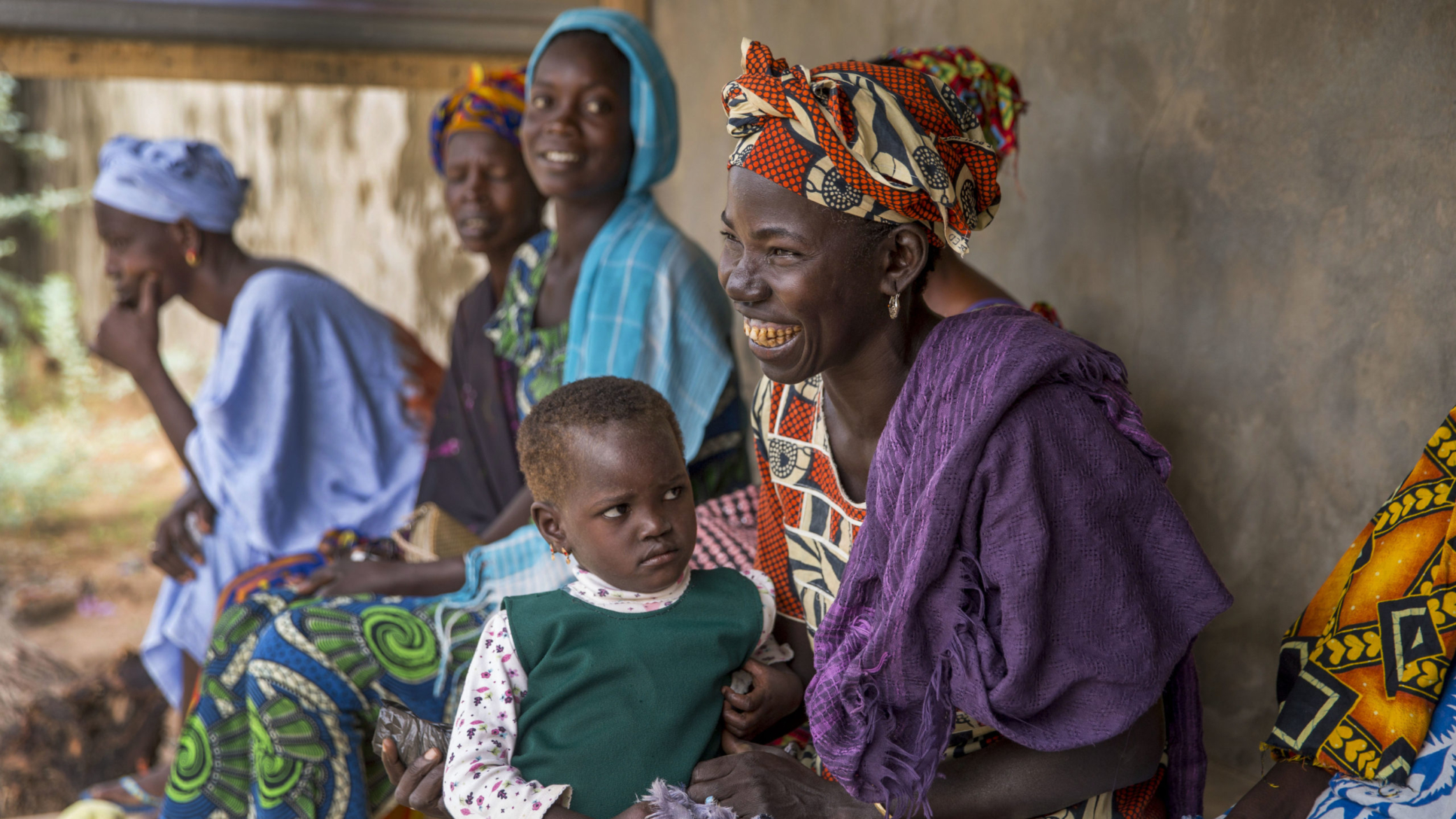 Cliquez ici pour lire en français
Beginning in 2015, the Hewlett Foundation has built a grantmaking portfolio around Evidence-Informed Policymaking (EIP), within the broader Gender Equity and Governance Program¹. These grants support institutions with the goal of helping governments — primarily in East and West Africa — to systematically use evidence to improve social and economic policies over time and, in doing so, better respond to the needs of the people they serve.
More specifically, the Hewlett Foundation's EIP team has focused on supporting grantees executing work in three distinct areas: impact evaluation, data revolution and data governance, and think tanks working to institutionalize and promote evidence use by governments. By focusing in these three areas, the foundation seeks to drive socially beneficial, evidence-informed change at different levels — from the field to specific policies and programs to policymaking systems themselves.
As mentioned back in September, the EIP team is currently in the middle of a year-long strategy refresh process. A direct manifestation of the foundation's commitment to outcome-focused philanthropy, strategy refreshes are conducted every five years to ensure that work remains current, meaningful, and of high impact. The EIP team has just completed the first of two phases of work — the "look back," a reflection on what has been accomplished to date through an evaluation of the EIP team's current grantmaking — and the "look around," a broad landscape scan to understand current trends in the field of evidence-informed policymaking itself. This work took close to eight months, and the EIP team is very grateful to the many grantees and other stakeholders who shared their time and insights to inform both documents. These two first-phase documents are now available here, and the EIP team invites all interested stakeholders to give them a read. With these two documents complete, the EIP team will now shift into the second phase of work — the "look forward," or strategy redesign itself.
What have we learned?
The current EIP strategy is broad and ambitious, making a classic evaluation difficult.
The EIP strategy was inspired, in part, by Hewlett's involvement with the Think Tank Initiative², a 2009-2019 collaboration between five funders, which provided support to independent policy research institutions across 20 countries in Africa, Asia, and Latin America. The overall goal was to strengthen independent policy research institutions in low- and middle-income countries to ensure that research results inform and influence national and regional policy debates. Additionally, the current EIP strategy drew inspiration from a specific moment in time — the 2010-2015 period that saw the creation of the sustainable development goals (SDGs), aligning actors worldwide on key issues and targets for global development; the burgeoning data revolution bringing fresh insights and approaches to old policy problems; and the increasing focus on the importance of evaluation in ensuring effective development policy. As a result, the EIP strategy and its grantmaking portfolio was intentionally developed in a broad way, with a focus on building a new field, strengthening institutions, and fostering a culture of evidence use. Thus, by design, did not articulate specific quantitative targets, but rather took the field-building approach of supporting a wide range of institutions, sectors, and actors, both globally and in Africa.
Because of this field-building orientation, evaluating the sheer scale and breadth of EIP grantmaking has been challenging. As a result, the evaluation takes a largely qualitative approach, exploring progress along eight different outcome areas — from innovation and collaboration across EIP institutions to policymakers better knowing how to access and use evidence to the growth of EIP entities in Africa itself.
Despite the complexity, progress has been made across the EIP space — but systemic change is hard.
As the evaluation demonstrates, a lot of progress has been made: Evidence-focused institutions, both in Africa and the Global North, have much stronger profiles and capabilities; there has been a significant change in how African policymakers see, value, and use evidence; and a maturing ecosystem of evidence providers of all stripes is building stronger trust-based relationships both with policymakers and with each other.
However, the basics still remain a challenge: There is still a need to build capacity in the policymaking ecosystem more broadly. There is still a need to invest in the infrastructure and systems that underpin policymaking-relevant data and evidence in general. And, there is still the ever-present clash of short-term politics versus longer-term (and sometimes politically difficult) evidence use. Together, these factors are stymying progress toward the long-term goal of systematic, institutionalized, regular use of data and evidence to inform policymaking. In other words: There are lots and lots of pockets of progress, but connecting those pockets, seeing them scale, and then seeing it all sustained — remains elusive.
Despite the challenges, there are also many opportunities for further impact in EIP.
As the landscape scan shows, even though systemic change in EIP is hard, the clear progress over the past five to 10 years shows that the opportunity to have impact remains strong.
To that end, a key finding from the landscape scan is the opportunity to build richer connections across what have previously been distinct siloes within the EIP space — that is, between evidence intermediaries like think tanks and evaluation specialists on one side, and the data revolution and data governance community on the other. Similarly, there is an opportunity to more intentionally link the work of EIP grantees with work in adjacent spaces that are also supported by the Gender Equity and Governance Program — such as citizen advocacy and citizen-generated data in Inclusive Governance, or gender data in the Women's Economic Empowerment portfolio. By more intentionally connecting and linking the grantees in their work in these spaces, field-building is taken to its next level, and ultimately, the sum should be greater than its parts. This intersectionality will be a key part of the next phase of the strategy refresh.
The landscape scan also revealed much about the demand for how EIP grantees do their work — both in terms of identifying specific types of evidence intermediation models, which show excellent potential for scale, and ways in which nimble philanthropic capital can be leveraged to unlock larger (and more long-term) resources for bigger investments in needed systems, infrastructure, and building capacity. As a result, being more intentional about scale will also be a key theme in the next phase of work.
What is next for the EIP strategy refresh process?
The next few months will see the EIP team take the learnings from the evaluation and landscape scan and ask key questions about the current strategy and how it should be refined and reconfigured. This will include fundamentally rethinking the overall changes we are seeking to effect, the goal, and the theory of change. Emerging themes for the next phase of work include:
Exploring the intersections of power, inclusivity, and EIP: As a key input into the policymaking process, evidence is a form of power. Who has it, who uses it (and who doesn't), and who interprets it are all exercises of power. Being more cognizant and intentional around the resulting power asymmetries at play in EIP should be an important factor when grantmaking.
Shaping the next generation of EIP field-building: The "field" of EIP (such that it is a distinct space) is much more robust and multifaceted than it was at the start of the current strategy. There are profound opportunities to better connect different parts of it, as well as to critical adjacent fields across the Gender Equity and Governance space. This includes not just grantees, but other funders. Identifying the most salient impact opportunities for further strengthening the EIP field through these connections will be another impact area for exploration.
Making choices: As mentioned, the current EIP portfolio is very broad in terms of sector, actor, and geography (among other factors). That was an intentional decision in the original strategy. Given that much work remains and that the EIP space remains somewhat nascent, there continues to be a need to take such a broad-based, opportunistic approach. However, the team has also learned a lot, and the space has matured in several areas and in specific countries. As a result, there is also an opportunity to take some deeper "big bets," in more defined parts of the EIP portfolio — perhaps in a particular country and in a particular type of evidence or sector. However, that will also mean making tradeoffs in the balance of resources across types of institutions, sectors, approaches, and geographies supported.
With Phase I of the refresh now complete, in some ways the real work begins — making sense of what has been accomplished, what we heard from the field, what is most critical right now, and shaping all of that into a new strategic plan through intensive discussions around opportunities for impact and tradeoffs, given that resources will always remain limited. The Hewlett Foundation — and the EIP team — place a strong value on transparency and consultation, and will be going through that journey with a wide range of stakeholders, including its current grantee partners. The team looks forward to continuing to engage with the community as it enters this next phase, and welcomes all input.
[1] In June 2021, the Global Development and Population Program changed its name to Gender Equity and Governance. A reflection on the name change is available in this blog post.
[2] The Think Tank Initiative, which was implemented between 2009 and 2019, was a collaboration between five donors to strengthen the capacity of independent policy research institutions in low- and middle-income countries.