Update from the Western Conservation Communications Hub: Digital communications efforts get boost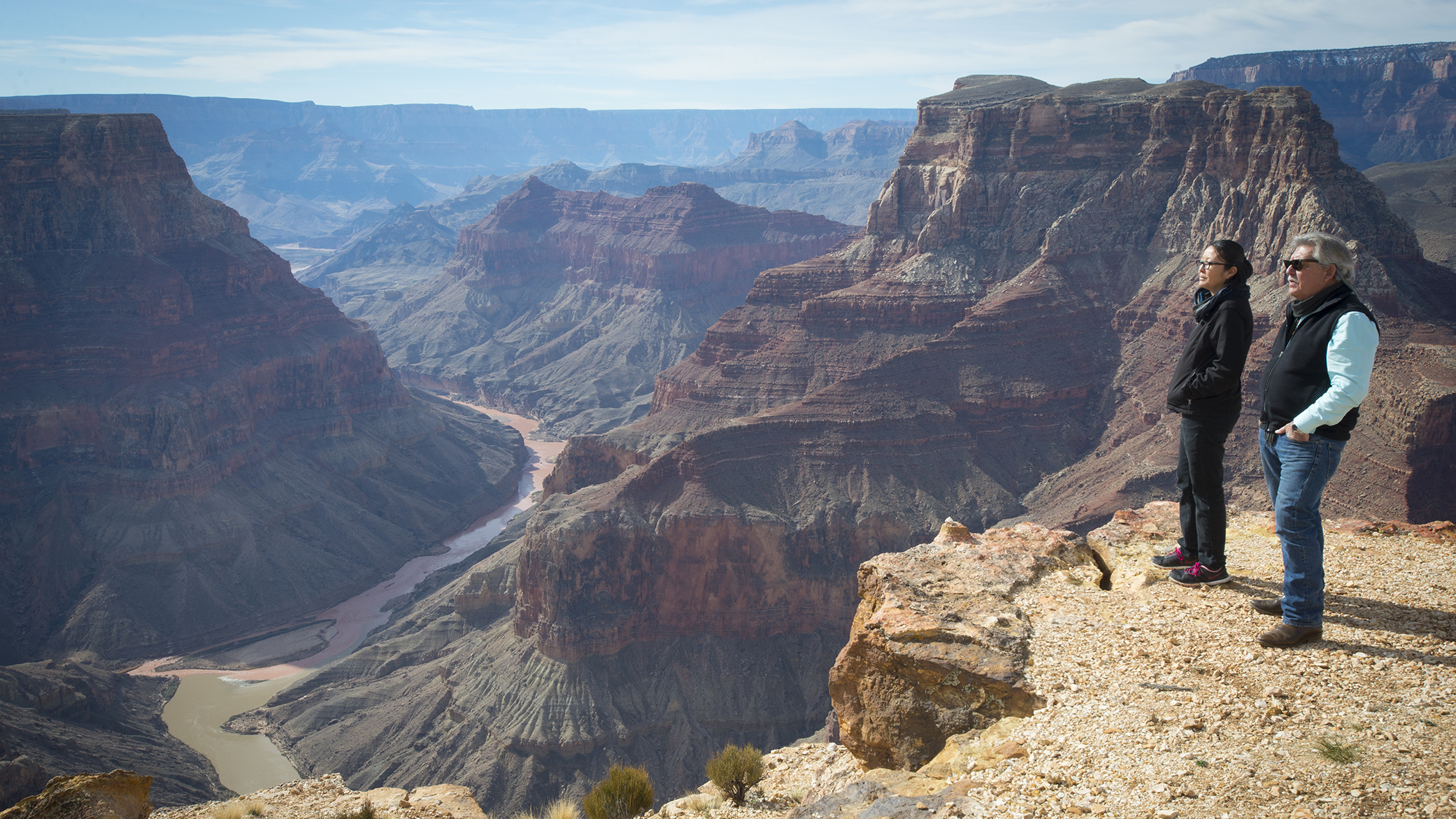 In 2019, the Hewlett Foundation established a five-year $1.25-million Western Conservation Communications Hub at the Resources Legacy Fund (RLF) to bolster the effectiveness and inclusivity of storytelling and communications strategy toward conserving the ecological integrity of the North American West for wildlife and people.
Informed by a six-member Advisory Board of communications experts, RLF selected the following six proposals out of 44 submissions to receive $30,000 grants from the Hub fund, all supporting diverse voices using digital tools to tell their own stories about conservation. Read more about RLF's selection process, the Communications Hub fund, and the advisory board's virtual meeting in March here.
Storytelling for Alliance-Building to Protect River-to-Ocean Ecosystems
The nonprofit Natural History Museum and the Lummi Nation of the Pacific Northwest will together be gathering stories from Indigenous leaders and others to bring attention to the need to protect interconnected salmon ecosystems from the Lower Snake River in eastern Washington to the Salish Sea and Bristol Bay, Alaska. Grant funds will enable the Natural History Museum to produce and promote a digital gallery of interviews, writings, audio, and video featuring the voices and perspectives of Lummi, Umatilla, Yup'ik and other local leaders, scientists, and historians on threats to salmon populations, the orcas, and the environmental and economic future of the West. The goal is to break through entrenched positions on environmental issues and cultivate the ground for new collaborations.
Protecting New Mexico's Outstanding Waters
Amigos Bravos, the New Mexico Acequia Association and Climate Advocates Voces Unidas are collaborating to increase awareness among the public and policymakers about the importance and vulnerability of New Mexico riverways. The nonprofits are launching a multimedia and public outreach campaign with this grant, elevating the stories of Hispano farmers and ranchers and Native communities in Northern New Mexico concerned for their rivers, and creating a visual storymap about the risk of development and federal deregulation to New Mexico water users and ecosystems.
Amplifying Indigenous Voices to Protect the Grand Canyon's Little Colorado River
Grand Canyon Trust has long been an advocate in cooperation with rural and Native communities disproportionately impacted by development and resource extraction in the Four Corners region. In October 2019, a developer submitted proposals to build multiple dams on the Little Colorado River within ½ mile of Grand Canyon National Park that would destroy sites sacred to Navajo, Hopi, and nine other tribal nations. This grant will allow the nonprofit Trust to work with Native videographers and editors to gather and promote online Indigenous perspectives from affected tribal members, including activists, traditionalists, and community leaders. Trust staff will serve as curators of the video project, providing technical support, a digital platform, and access to media outlets, but with a focus on minimizing their editorial role so viewers may interact directly with the first-person stories.
Reclaiming Indigenous Narratives to Heal our Mother Earth
Utah Diné Bikéyah has been instrumental to the creation and protection of Bears Ears National Monument—an Indigenous-led effort to protect this sacred landscape as a place of healing, reciprocity and cultural practices among Indigenous people of the Diné, Hopi, Zuni, Ute, Paiute and Puebloan Nations. In 2017, President Trump illegally reduced protections for Bears Ears National Monument by 85 percent and left the remaining areas vulnerable to environmental and cultural damage. Litigation brought by Utah Diné Bikéyah, Tribes, conservation and recreation groups, and others, is now pending. Using Indigenous storytellers and filmmakers, the nonprofit will produce 10 videos about Bears Ears, designed to promote cross-cultural healing, and amplify Native voices across their extensive social media networks. (Note: RLF confirms that Advisory Board Member and Utah Diné Bikéyah Communications Director Alastair Lee Bitsóí did not participate in the review or discussion of this proposal.)
Activando Nuestra Conciencia Ambiental (Activating our Conservation Mindset)
Hispanic Access Foundation (HAF) connects Latinx communities with opportunities to improve their lives and create an equitable society. HAF recognizes that Latinos have been an integral part of the history of our public lands, yet Latino access to public lands and representation of their cultural heritage and connection to these lands are not always equitable or shared with the public. HAF is launching a 12-month communications initiative with this grant that utilizes both human behavior and strategic opinion research to build and activate an online community of advocates willing to take action on public lands conservation and climate change, and share their own stories and motivations to inspire action.
Empowering Western Native Voices through Digital Storytelling
Western Native Voice, an Indigenous-led non-partisan social justice organization, is partnering with NdigiDreams, a woman-owned and Indigenous-focused consulting and training company, to host a three-day workshop to train tribal community members from across Montana in digital storytelling. Each participant will create a brief video to be used in advancing public policy objectives around conservation of Montana's land, water, and wildlife. In partnership with the Montana Outdoor Heritage Project, which RLF helps to lead in Montana, Western Native Voice will then work with over 40 conservation organizations and businesses to disseminate these first-person narratives, using the power of digital storytelling to educate the public and policymakers about critical conservation issues facing Indian Country.