Achieving durable outcomes through community-led conservation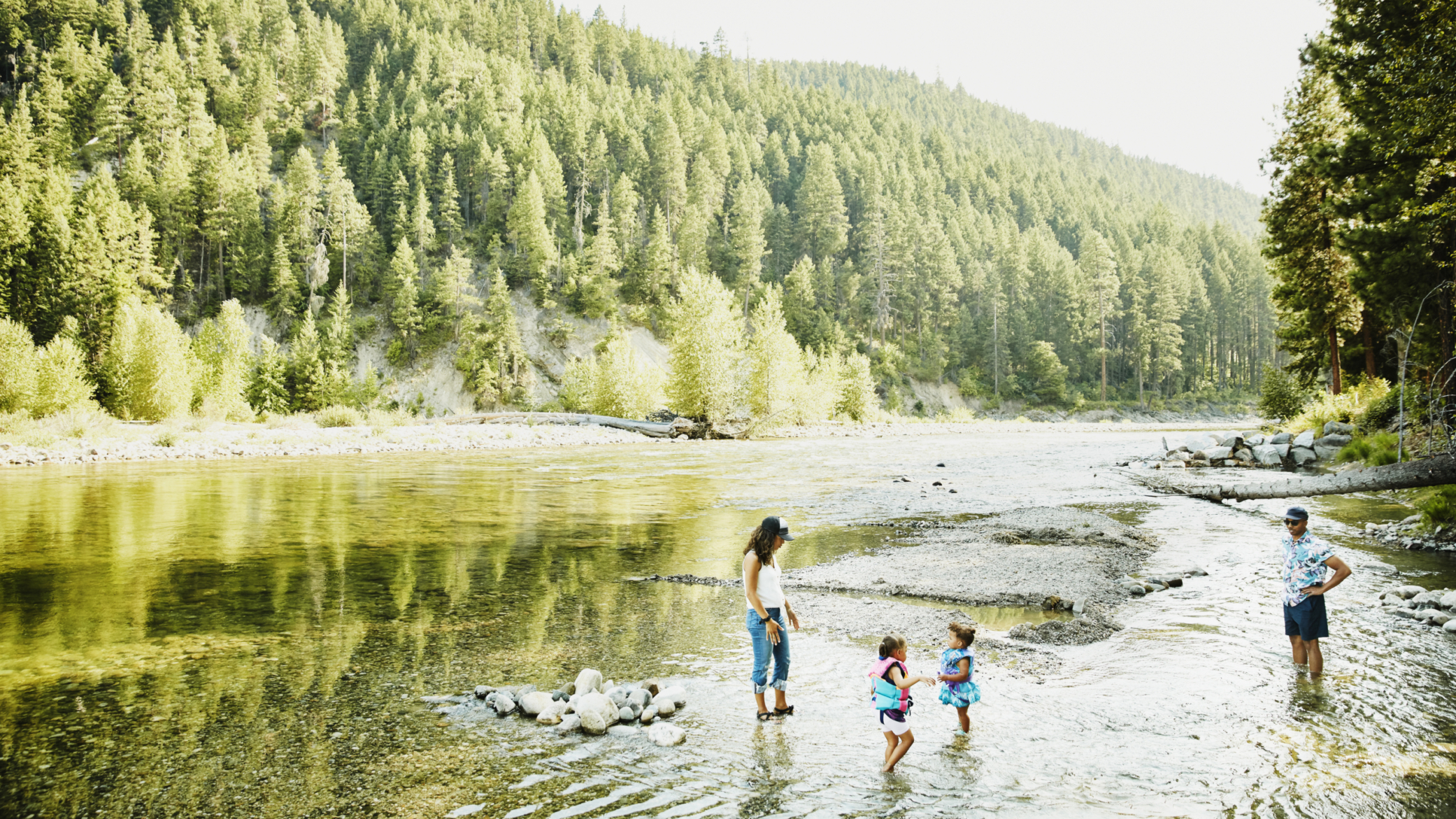 The concept of durability has been at the forefront of my mind as we've worked with grantees and partners over the past year to refresh the Hewlett Foundation's Western Conservation grantmaking strategy.
It's no secret that the U.S. West is facing a biodiversity and climate crisis — with communities and ecosystems alike under threat of extreme weather, depleted groundwater supplies, unsustainable development, and worse. But even amid these challenges, our grantees have made tremendous progress that benefit people and nature, including new state strategies to understand and preserve wildlife migration routes; new partnerships between the federal government, state government, and philanthropy to fund private lands stewardship in wildlife corridors; new commonsense reforms to onshore oil and gas policies; new community-driven protections for places like Castner Range, Baaj Nwaavjo I'tah Kukveni — Ancestral Footprints of the Grand Canyon National Monument, Avi Kwa Ame, Chaco Culture, Thompson Divide, and Bears Ears; record new state and federal investments in wildfire resilience and conservation; and removals of dams and culverts blocking rivers across the West.
What we've learned from this extraordinary progress made by our grantees is that to confront the polycrisis, we must resource a diversity of partners and empower communities to identify and drive the process of conserving our shared lands, waters, and wildlife. Our program needs to continue to invest in durable, community-driven conservation strategies that won't break when tested and allow people to thrive rather than merely survive.
Independent evaluations of five years of Hewlett's grantmaking in support of Indigenous-led conservation; state and local conservation policy advances; communications; and diversity, equity, inclusion, and justice capacity building indicate that the broader conservation field increasingly understands (albeit reluctantly, in some quarters) the importance of co-creation and collaboration. Per these evaluations, when diverse stakeholders work together to advance a collective vision at the scale of an entire landscape or watershed, they achieve lasting, beneficial conservation outcomes. And now, with these assessments in hand, we are pivoting from building to deploying our nation's more inclusive conservation movement toward a set of actions we believe are important to curbing the biodiversity and climate crises over the next five years:
Freshwater conservation is critical for ecosystems and communities alike to thrive. Because these human and natural systems are so deeply interconnected, conserving freshwater ecosystems must be a greater priority for the foundation moving forward. The refreshed strategy will complement existing grantee work on dam and culvert removal and also support grantees advancing new protections at the state level to protect wetlands and restore floodplains.
Landscape-scale connectivity provides room for wildlife migration and is critical to help wildlife adapt to mounting development pressures. Our 2018 strategy emphasized increasing habitat connectivity across landscapes, resulting in the creation of innovative strategies in many Western states. This area of focus will continue to be a priority for the foundation.
State and Tribal wildlife conservation to ensure wildlife managers in priority geographies have the necessary policies, community representation, and resources to protect at-risk wildlife.
We will also look to support climate-responsive strategies that thoughtfully balance climate mitigation solutions, such as renewable energy and transition minerals development on public lands, with impacts on surrounding communities and environment.
Accomplishing this ambitious agenda requires fostering and resourcing community self-determination and partnerships rooted in authentic relationship, respect, and reciprocity. We must think constantly about bridging divides.
To that end, we are also highlighting areas where the Hewlett Foundation can play a meaningful catalytic role, including building support for collaboration at the landscape scale. This requires an inclusive process to craft solutions that center affected communities who live in and value Western landscapes, especially those that have been marginalized by the conservation movement, while being informed by national partners with policy expertise and critical relationships with press and policymakers. Such collaborations require balancing power — shifting from transactional to transformational partnerships. To be authentic and durable, the collaborative process must allow for the time and space to build trust and develop relationships; for inclusion of new and diverse voices; and for different ways of knowing to be recognized and reflected. Grantees working to embed equity and inclusion in their internal HR practices must also embed these values in their conservation practices.
We will also explore opportunities in our priority geographies to catalyze philanthropic and field support for strengthening the capacity of Tribes and nonprofits advancing Indigenous-led conservation, fostering knowledge-sharing and building power across the movement, and supporting national public lands stewardship by willing Tribes.
And while our Organizational Effectiveness grants have always been available for strategic planning, board governance and coaching, and other grantee needs, in 2024 we'll put a focus on allocating these funds to charitable activities that support grantee wellness and community care. As Justice Outside's president and CEO, Kim Moore Bailey, recently wrote, "it is hard to dream if you cannot rest."
We believe that dreaming together, resourced communities and their collaborative partners at the local, state, and national levels can solve the interconnected challenges to healthy communities and ecosystems, resulting in positive, and durable, economic, ecological, and social justice outcomes. As Ángel Peña of Nuestra Tierra has said, "conservation is simply a consequence of community."