Toward a New Common Sense for the Economy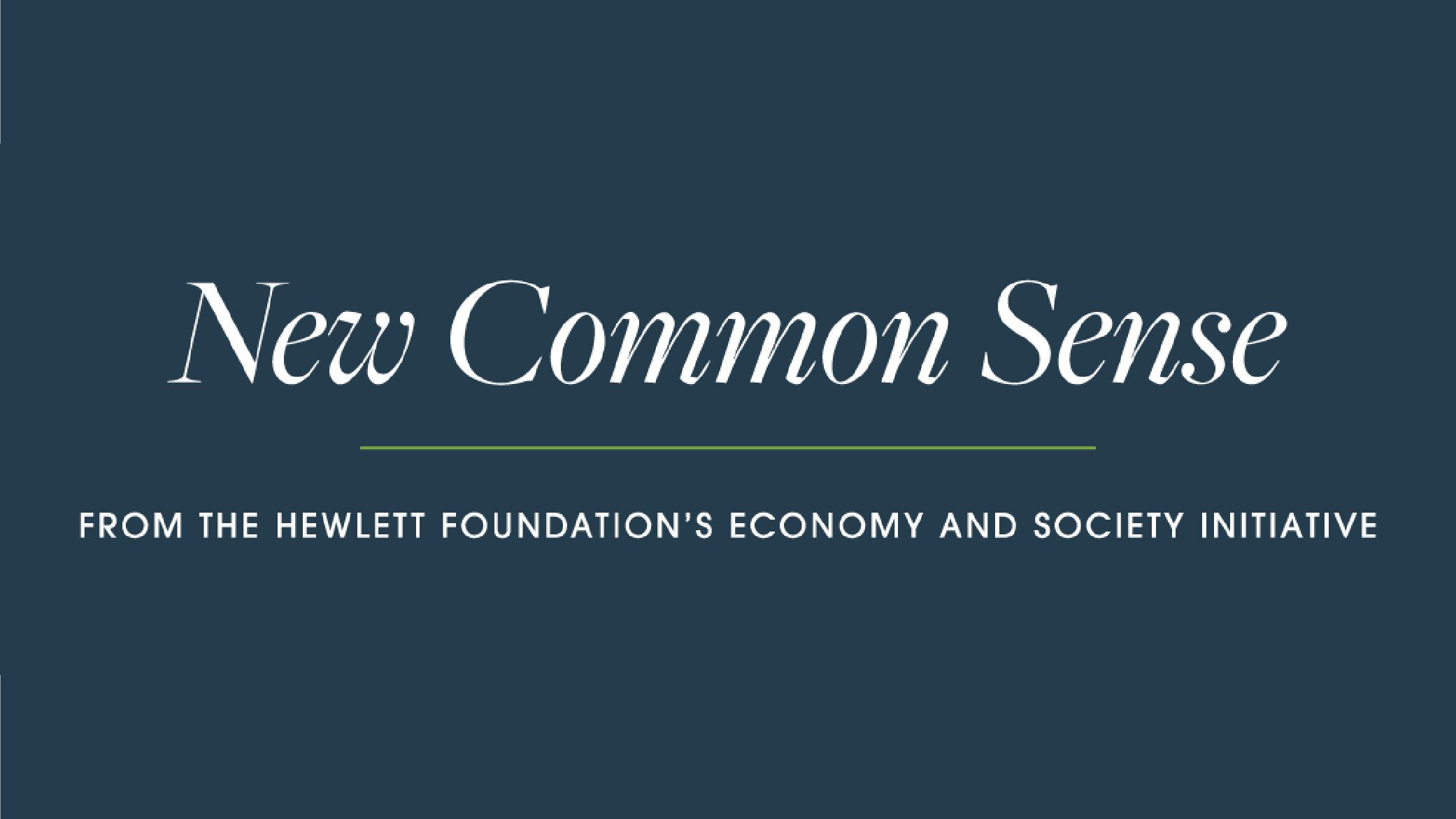 I joined the Hewlett Foundation as Director of the Economy and Society Initiative in April, having spent the past 26 years as an organizer in communities across the country. Early in my career, I worked with a coalition of low-wage workers and communities in Chicago to pursue one of the first "living wage" laws in the United States. We were trying to engage government in tackling growing inequality and labor-market segmentation within the context of deindustrialization and the shift to a service-based economy. Later, I moved to California to work on the growing "predatory lending" crisis. "House rich and cash-poor" homeowners, particularly in communities of color, were being targeted by the finance industry with expensive loans that strip-mined home equity and contributed to a spike in foreclosures that eventually led to the Great Recession.
We weren't thinking in terms of intellectual paradigms during those campaigns, but in retrospect it's clear that a pervasive neoliberal worldview—one that, as it reached the end of its lifecycle, was causing more problems than it solved—made those individual fights much harder. If we are to find a new way forward, we'll need to connect the dots between the policy fights of today and a generative new intellectual paradigm that our grantees and partners are creating. The combination will enable our society to more effectively address modern and deeply-felt challenges that neoliberalism just isn't equipped to handle.
In coming issues of this newsletter, we will invite our grantees to share their ideas and their work as we seek to make sense of a rapidly evolving environment. Equally important, we'll try to keep our eyes on the longer-term paradigm shift that is the core of our work. It's an auspicious time to strategize about how best to replace neoliberalism, particularly in the United States: the Biden Administration, in its policy choices and personnel decisions, seems ready to break with outdated thinking in order to build a more inclusive and sustainable economy.
Such progress is gratifying, but we understand our task to be generational in nature and shouldn't lose sight of how difficult the road ahead will be. Our Economy and Society Initiative will be focused in the months and years ahead on building the infrastructure needed for a post-neoliberal paradigm to emerge and take root. The community of people and organizations engaged in this effort continues to grow, and we're entering a crucial period. We hope you'll keep reading to understand how the movement of ideas we're supporting is helping reimagine the relationship between markets, government, and power in a way suited for the 21st century—and what that change could mean in the lives of people around the world.
Worth Your Time