Three secrets behind the Ouagadougou Partnership's magic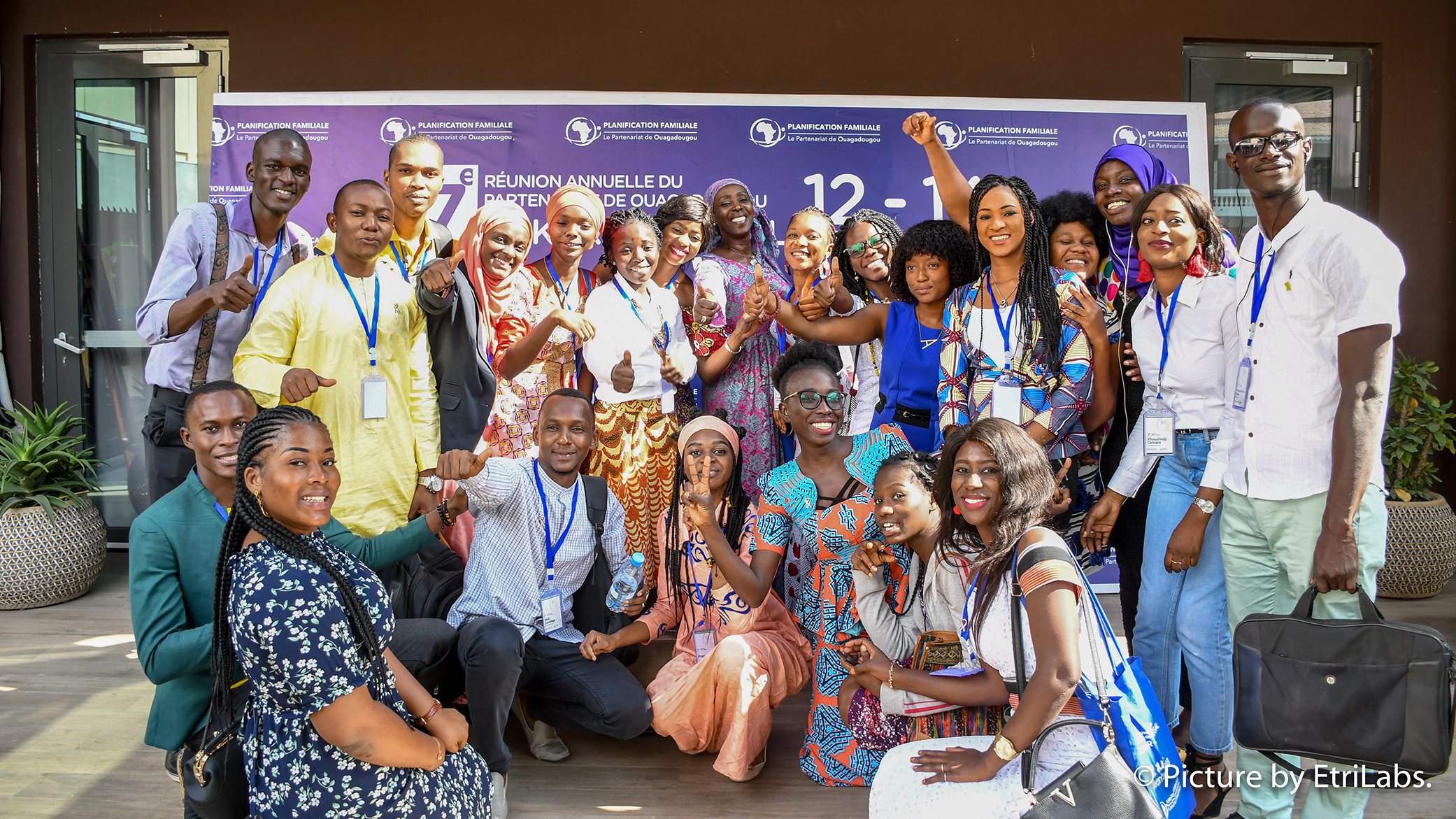 Read this post in French here.
The Ouagadougou Partnership Annual Meeting is my favorite meeting of the year and this year it is going to be extra special. There's an intangible magic to this gathering of leaders from nine Francophone West African countries together with donors, advocates and researchers to share lessons and progress towards their commitments to increase access to voluntary family planning for an additional 2.2 million women from 2015 to 2020. There is a buzz of collective urgency to achieve these important targets, together with a shared pride at the early success of the joint action.
The Hewlett Foundation has been an active supporter of the partnership since it began in 2011. We have supported the Ouagadougou Partnership (OP) Coordination Unit as well as a regional civil society network and funding for service delivery, research, and advocacy grantees to deepen their engagement and impact in the region. I am so honored to be a part of this work and to experience and contribute to this special and dedicated community working together to improve women's lives.
I am particularly excited for this Annual Meeting because the partnership is at a key turning point. As we race toward the end of 2020, we are in a moment of reflection on the incredible progress this effort has achieved for women in these nine countries. We are also beginning to think collectively about the future. What has made this partnership work? How can we harness the strong foundation that has been built to go even further?
The governments, civil society, non-governmental organizations and funders of the OP are answering these questions and more through a consultative process that launched last month called OP Beyond 2020. There are many things that are worth celebrating in the Ouagadougou Partnership, but a few stand out to me even in these early days of the consultation: its focus on data, its effective coordination unit, and its innovative regional approach.
1. Data at the core.
The OP has a powerful tool at its core—the Costed Implementation Plan—that brings data much more closely in conversation with government and donor decision-making. The plans represent each government's commitment to family planning, powerful statements of support for the value of reproductive rights. They also serve to align donor funding around national priorities, something that we often fail to do. Importantly, civil society has a formal role in developing the plans, including youth engagement, which has resulted in important inputs and a growing recognition of the value of citizen voices in government planning. Finally, the Costed Implementation Plans are data-driven in a new and important way through inputs by Track20, a global family planning monitoring project of FP2020, implemented by Avenir Health. This allows the Plans to show country-to-country comparisons each year, tight tracking of indictors and policy-making that is data-responsive. There is room to evolve the Costed Implementation Plans moving forward so that they are more tightly aligned with national budgeted timelines.
2. A nimble, empowered OP Coordination Unit.
This small but mighty team inventively built a suite of signature programs that have created a true sense of community among nine diverse countries. One such program is the Donor Caravan, an opportunity each April for a funder delegation to visit two or three countries for a deep dive into the issues in each place. It allows funders to advocate for issues at the highest levels, to build community and learn about programs and places where their institution may be less engaged. Another is the Learning and Exchange Fund in which country delegations can apply for funds to visit another OP country to learn from them about a key aspect of work they want to pursue. The Coordination Unit has partnered with a bold Beninese communication firm, Etrilabs, to develop a social media presence, a great website, and attention in local journalism, further contributing to the sense of momentum and community.
3. The power of working regionally.
The Ouagadougou Partnership has put this community of nine countries on the map in global health. These are mostly small countries in terms of population. Because of that, as well as language and historical barriers, they are often under-resourced in global development and given little attention in research or programs. At the start of the partnership, this group included countries with some of the highest fertility rates in the world and lowest use of modern contraception. By coming together, the OP has helped to catalyze more than three million new users of voluntary contraception in seven years, more progress than in the previous 21 years. They have also pursued a model of development that puts government in the lead, creates incentives for donors to align with each other and with national priorities, and has opened spaces for the strong voices of the people of these countries. This regional mind-set and platform has allowed many of our INGO grantees to enter with their own regional programs, where before individual country programs were not financially viable.
The Ouagadougou Partnership has also brought together the people of these countries through exchange, healthy competition and shared pride in their joint accomplishments. I think this is where the magic lies, in that sense of community built around finding shared experience and goals among diverse but related places and peoples. I believe strongly in the power of this partnership to continue to empower women to have access to their full reproductive rights and choices in the years ahead. Onward we go, together.