Reflecting on my first year as a grantmaker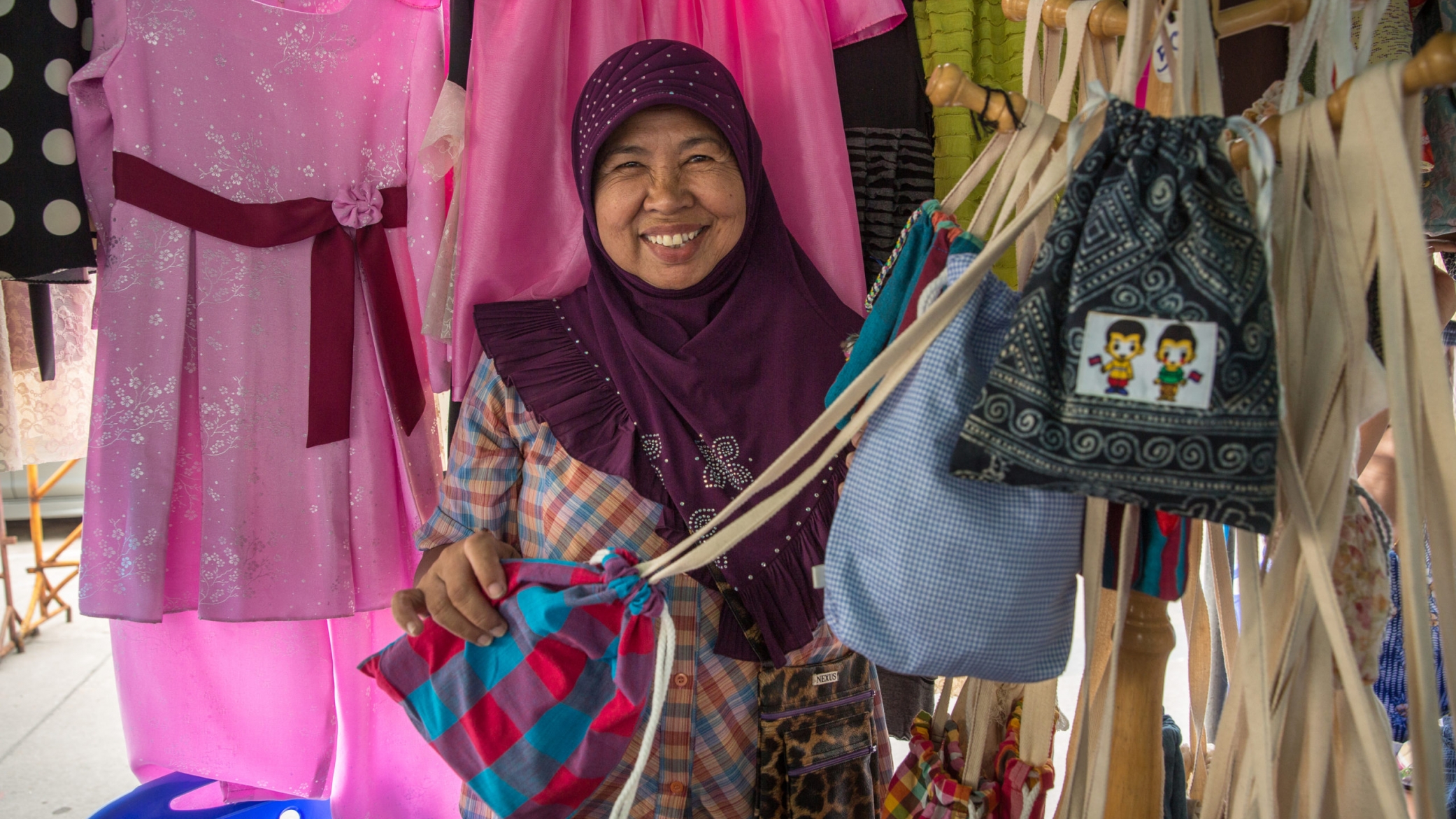 When I started working as a Program Officer on the Hewlett Foundation's Women's Economic Empowerment Strategy a year ago, I shifted from being a grantee to becoming a grantmaker—and the difference in perspective was stark. I began thinking about what it means to give money away, and how different it is from raising money. Especially in a field like Women's Economic Empowerment, which the foundation has only been working on since 2015, and where we have so much to learn.
My first year as a grantmaker has overlapped with a rethinking of our grantmaking strategy, which is a routine activity at Hewlett every 3-5 years. The effort compelled me to think about not only my own individual grantmaking but what the needs of the field are and what Hewlett as a funder can do to strengthen it. This process has involved receiving a lot of feedback from grantees, peer funders and consultants. As a result, I was able to combine my own learning as I came on board with the learning prompted by our strategy development process, which involved many consultations and discussions with those actually doing the work.
As my one-year anniversary approaches, I have yet to meet my colleagues, grantees, or stakeholders in person, or step foot in the office. But I have read multiple proposals and reports, had countless zoom meetings, attended numerous webinars, and participated in one virtual retreat. And I've learned some things along the way about how grantmakers and grantees perceive and use the kind of grantmaking strategy that I've been drafting this year. Here are a few things that stood out.
Be true to your vision
Sometimes as a grantee, I pursued funding opportunities that did not align with our mission and fell into the trap of being donor driven. Invariably this was a mistake. If we didn't get the money, then a lot of time and effort went into developing concept notes and proposals that went nowhere. But if we did get the money, it ended up being worse because that money detracted focus and human resources from our core work.
At the time, I felt I had no choice but to pursue work in areas that donors prioritized. Now I realize that funders don't want this either. Rather, we want to work with organizations that focus on their own comparative advantage and are mission aligned. Not ones that tell us what we want to hear.
If I'm talking to you and we're having a serious conversation about your work, then chances are I've already done my homework on your organization by reading everything I can find and talking to others in the space. And I already think we may have the same objectives and be aligned in what we want to achieve.
What does it mean to be strategically aligned?
Simply put, my job is to give money to charitable causes. But what does that mean? And who am I to make these decisions? It's not like I earned the money. I'm literally just giving it away. So what guidelines do I use to determine who gets the money? That's where strategies come into play. A strategy determines the parameters by which I make funding decisions, including what areas we fund, what types of organizations get the money, and in what regions or countries.
At the Hewlett Foundation we follow something called outcome focused philanthropy or OFP in developing our strategies. OFP focuses on the problem we're trying to solve, the goal we need to reach to solve that problem, and the things we'll work on to achieve that goal—including grantmaking and other actions.
In this context, strategic alignment means there is a match between your mission and vision, and what is outlined in our strategy. Ultimately, our goal is to make progress possible for the whole field through your collective efforts, and that's why getting our strategy right is so important to grantmakers.
Funders are looking at your work as part of a greater field
A few years ago, a funder told me that a grant portfolio is like a constellation. Each grant is a point of light but put them together and they make a pattern. I never really understood what that meant until I started working as a grantmaker. Now I know—it's about building a field or a set of organizations and actors working on a specific area. In this case, the field of Women's Economic Empowerment. While a grantee's efforts can sometimes fit into a number of places in a strategy, know that what we truly value is your skill and focus on your core mission and how your work fits with that of your partners.
Over the past five years, the field of Women's Economic Empowerment has broadened, deepened, and become more active and better funded. But much of this work has focused on micro-level economic policy, for example, in areas such as small and medium-sized enterprises, access to finance, agriculture, and land ownership. Hewlett, however, has been one of the few funders specifically focused on using macro-level economic policy to improve gender equality and equity.
While we are undergoing a strategy refresh and aim to have an updated strategy this summer, the emphasis on macro-level economic policy is unlikely to change. And the bigger picture—how each grant contributes to the ecosystem of improved macro-level economic policy for women—will continue to matter along with each individual grant.
It's all about learning
The most important thing I've come to understand over the past year may be that it's all about learning. As a grantmaker, I learn from grantees what their needs are and what excites them most about the work. And as a strategy developer, I'm learning from the field how different organizations and partners come together to build up a body of work and carry it forward in the face of perennial obstacles and challenges.
As we move to work on coalescing and synthesizing what we have learned into a refreshed strategy, what I am most excited about is getting to the point where we can start making grants and implementing the new strategy. Continuous learning and listening are part of that work, and I look forward to doing more of it with our grantees.