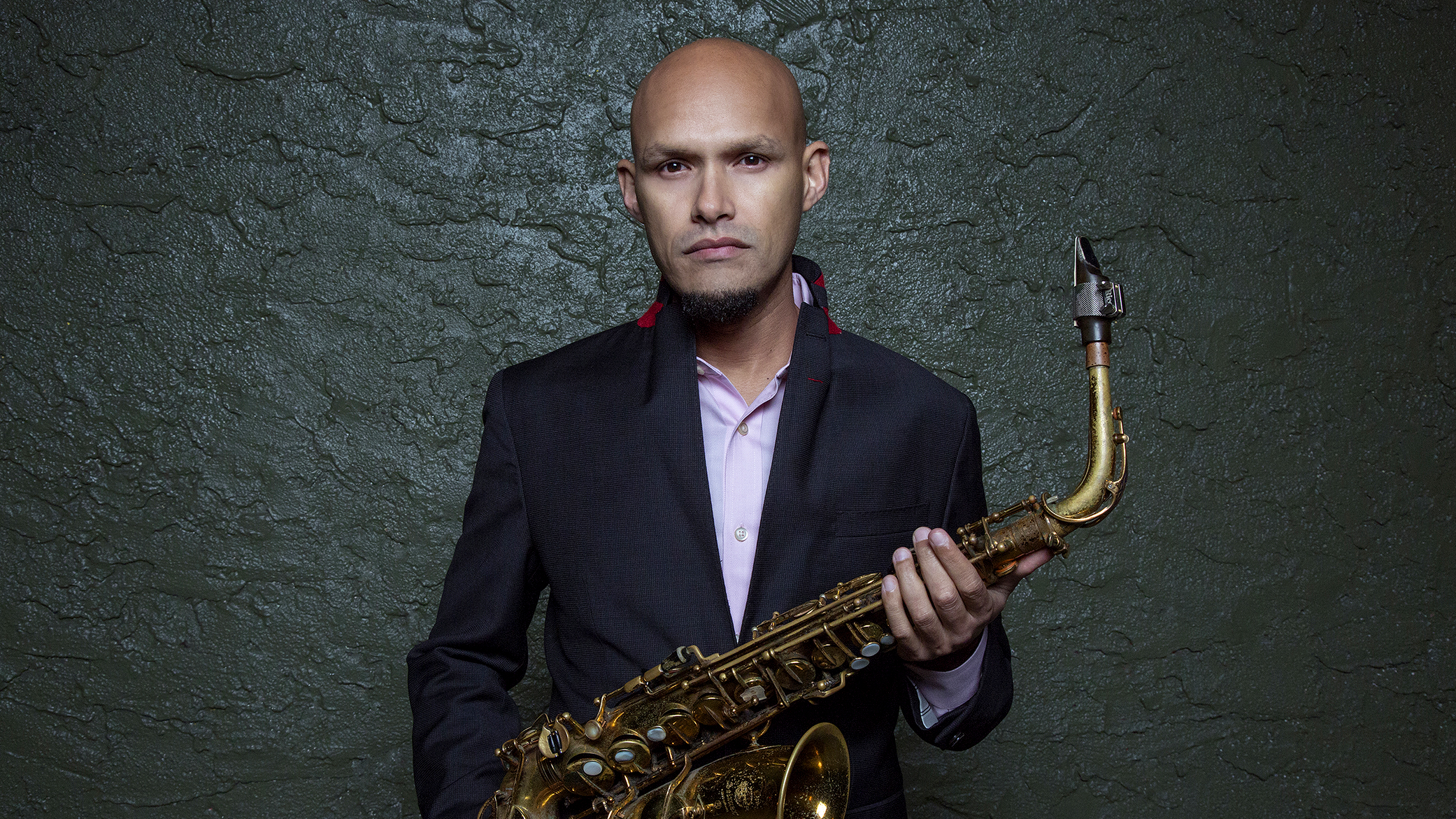 "Golden City Suite," a jazz composition in 10 sections rooted in San Francisco communities
SFJAZZ is commissioning multiple Grammy nominee and Guggenheim and MacArthur Fellow Miguel Zenón to create a jazz composition for a large ensemble. In partnership with organizations deeply rooted in the history and cultures that created San Francisco, Zenón will conduct interviews as the source material for Golden City Suite, an hour-long work scored for 15–20 musicians. SFJAZZ will work with Zenón to establish partnerships with community centers representing populations that have had a significant impact on the development of the city—potentially including the Ohlone, Spanish, Mexican, French, Russian, Japanese, African American, Italian, Irish, Chinese, and Filipino communities.
The project will explore the vital role that immigrant communities play in the Bay Area. He will translate interviews and research into musical terms, using techniques he has effectively employed in the past, which blend folkloric music and jazz. SFJAZZ will partner with Mission Cultural Center for Latino Arts, the Chinese Culture Center of San Francisco, and Acción Latina to help identify communities to engage. A videographer will accompany Zenón to each interview with an unobtrusive camera and audio recording equipment. Footage from the interviews will inform Zenón's composition, will be incorporated into a promotional video shared widely by email and on social media, and will possibly be interwoven with performance footage to document the project. The work will premiere at the SFJAZZ Center in San Francisco in May 2020.