Raahgiri Day in Gurgaon, India. (Photo Credit: Courtesy of EMBARQ India) 
Tahira Thekaekara is Strategy Head-Institutional Development of EMBARQ India, a project of the World Resources Institute that helps cities achieve sustainable urban mobility. This is the third Q&A in a weeklong series celebrating Earth Day 2016. 
How did you become involved with the environment cause?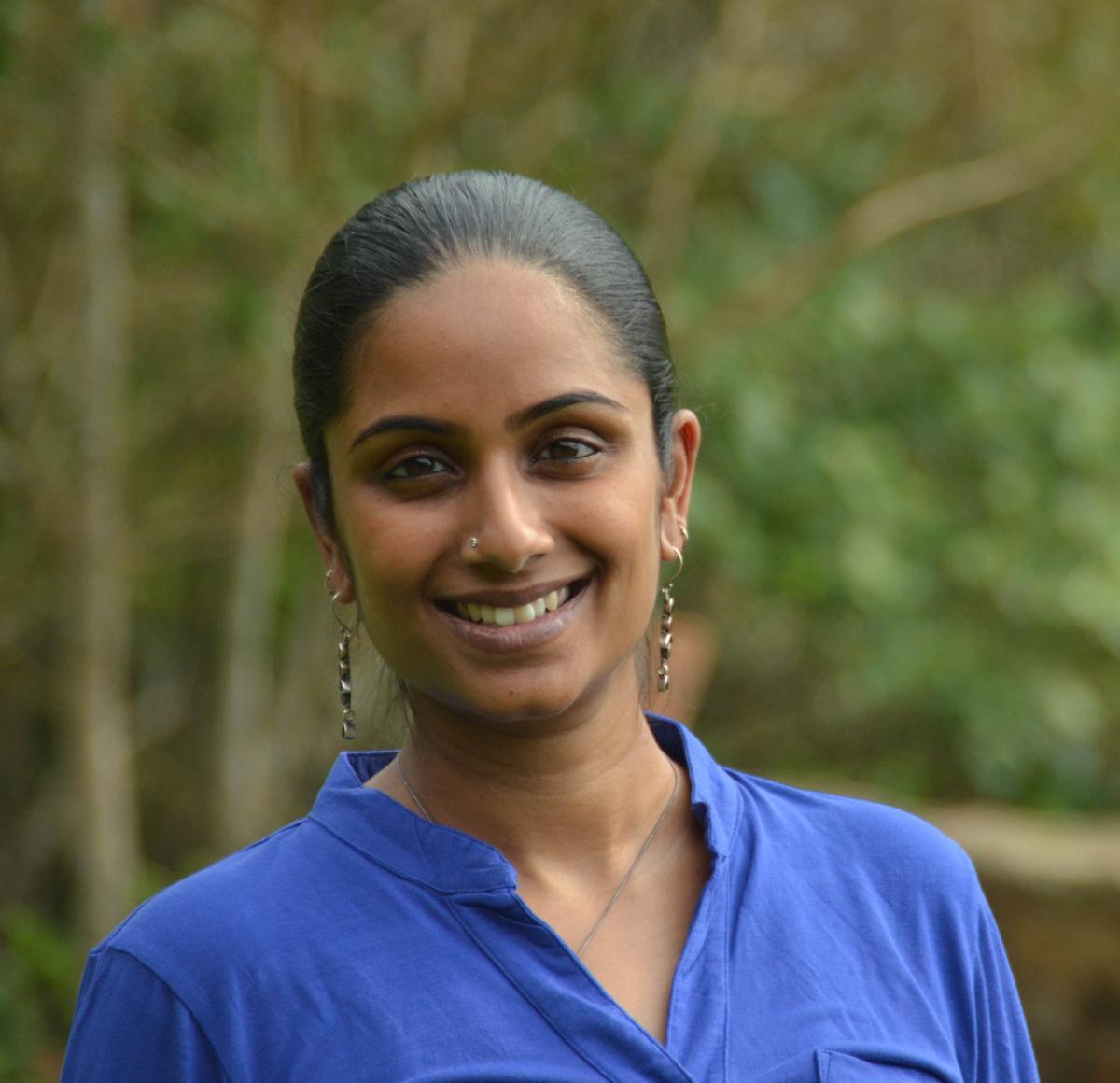 I grew up in the Nilgiris in southern India on the edge of a wildlife sanctuary. My parents worked with indigenous people. Watching their harmonious and symbiotic relationship with nature and the forests they lived in definitely shaped my worldview.
I moved to the city for university. I missed my first day of classes because I stood at the station naively waiting for the Mumbai local trains to get less crowded! It seemed impossible that you could have trains every three minutes, and they could all be so full. I eventually made it to university, but I would routinely be late for classes because unlike seasoned city dwellers, I was terrified to cross city roads filled with speeding cars that have little respect for pedestrians.
Nearly two decades later, I laugh at my first interactions with the city. But those memories still inspire and drive me to make cities more livable.
Who have inspired you along the way?
I was fortunate to have several interactions with Vandana Shiva, a prominent scholar and environmental activist, while I was in high school. As a teenager, I worshipped her. Today, the entire movement she helped create is an inspiration. Her book, "Staying Alive: Women, Ecology and Development" had a huge impact on me. Sunita Narian, another activist, is also a source of inspiration, especially her writings in Down to Earth magazine.
Can you describe a recent effort that you are proud of working on? 
I'm really proud of WRI India's streets-for-all program. Started as "Raahgiri Day" — India's first sustained car-free day initiative — it has scaled up to 36 locations in over a dozen Indian cities, opening up streets to people and leading to a paradigm shift in the way city planners and policymakers view and prioritize street design, motorization, and road safety for pedestrians and cyclists.
The Raahgiri Day movement has spread across the country rapidly, closing streets to vehicles every Sunday until noon and encouraging people to walk, cycle, exercise and reclaim their streets. It helps promote safer roads, cleaner air, increased physical activity and community building.
Among the many benefits of Raahgiri Day, providing a safe space for women to be in public has been an outstanding success. By just bringing women into the street to walk, bike, run, dance or even just sit and relax, Raahgiri Day represents a quiet revolution, slowly but surely changing mind sets and normalizing the concept of women being in public without the traditionally pre-approved social purpose.
What is one message you would most want to tell world leaders?
The environmental problems facing our planet at the nexus of economic opportunity and human wellbeing are more urgent than ever. We need to act quickly and find practical and comprehensive solutions to the challenges of climate change, the energy crisis, deforestation, food, water, and urban sustainability.
This is the time for governments across the world to come together for the good of the planet, to collaborate and share ideas, technology and knowledge.  We hold the earth's resources in trust for future generations, and how we manage conflicts and harness synergies between environment and development will determine the quality of life our children and grandchildren.
What sustains you?  
The pace and scale of urbanization in India is mind-boggling. And yet, we see so much positive change and so many stories of success.  Personally, the incredible team I work with at WRI is a huge source of inspiration. For the better part of a decade I see my colleagues take on seemingly unsurmountable challenges and succeed against the odds.
My colleagues Amit and Sarika Bhatt started a movement to reclaim streets and inspired over one million people across the country to join them in less than two years.  My colleague Prashanth Bachu moved his entire family halfway across the country and dedicated three years of life to making a great Bus Rapid Transit a reality for the city of Indore. Their enthusiasm is infectious.
What do you hope can be achieved in the next decade?
India is rapidly urbanizing. Currently just over one-third of our people live in cities. But in a little over three decades, that number will more than double, with over two-thirds of people expected to be living in cities.
India has some dubious distinctions — we lead the world in road fatalities, are home to 13 of the 20 most polluted cities in the world, and have repeatedly made global headlines for being unsafe for women. If we can change the way we conceive urbanization, we'll be one step closer to building cities that are healthy, safe, equitable, and change the course of our country. That is my hope for the next decade.