Jeffrey Schub is executive director of the Coalition for Green Capital, a nonprofit that works at the state, federal and international levels to create clean energy finance initiatives known as green banks. This is the second Q&A in a weeklong series celebrating Earth Day 2016. 
How did you become involved with the environment cause?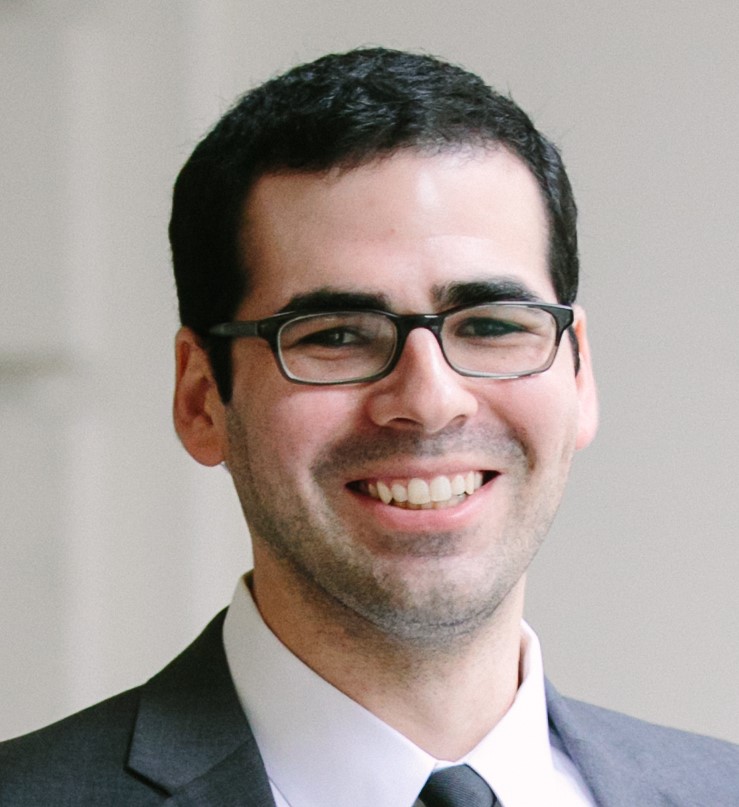 I grew up hiking, skiing and visiting national parks, so I always loved the outdoors. I was lucky enough to live in Jackson Hole, Wyoming, at the foot of the Tetons for six months right before going to business school.  I was living in utter paradise, hiking and skiing nearly every day, and it dawned on me that I couldn't take the beauty around me for granted.
My MBA at Yale helped me realize I could do the most in climate change by working in energy. I found a way to apply my intellectual passions and knowledge of economics and policies to what I care about the most.
Who has inspired you along the way?  
My wife has actually been my greatest inspiration. She is the founder and principal of a high-performing charter school in Newark, New Jersey, serving a high-minority, low-income population. She has spent her entire career with a laser focus on doing one thing — helping kids who need the most.
She has a fire and boundless empathy, and measures success only in terms of the happiness, well-being and education of her students. The notion that she might work towards something other than increasing social justice has never crossed her mind. I think she would actually do her job even if she wasn't paid. I'm in awe of her drive to do something positive for others, so it's hard not to be inspired. She reminds me all the time that life is most satisfying when we work toward making other people's lives better.
Can you describe a recent effort that you are proud of working on?
Last year I helped organize a roundtable discussion at the White House on Green Banks and Public-Private Partnerships for clean energy investment. Representatives from about a dozen states attended, as well as leading policymakers from the White House and five federal agencies. This discussion was about finding way for the federal government to break down silos and support state Green Bank development, either with policy or capital.
In addition to being the first direct, organized White House engagement focused on Green Banks, it has sparked a year-long effort to build innovative solutions that can foster more federal-state collaboration on clean energy finance. It hasn't taken me long in this work to realize that government coordination is an immense challenge, yet crucial to addressing climate change. So I'm proud of helping to spark this new intra-government collaboration.
What is one message you would most want to tell world leaders?
The tired old way of talking about climate change — as a trade-off between environmental protection and economic growth — is wrong! It is stale and doesn't reflect the reality of where markets, technology costs and economics are moving toward. World leaders should stop talking about the "cost" of addressing climate change, and start talking about the "investment opportunity and need" of addressing climate change.
Yes, there is a cost to building a solar plant, but that money is actually an investment, and the investors are repaid in the form of customer payments for electricity. And if the price of solar power is lower than that from coal, the investment in solar lowers the cost of electricity for the customers.
It is all about the customer. If you give the customer what they want (energy that is both cleaner and cheaper), then clean energy markets grow rapidly. Then the investment and economic opportunity is staggering.
What sustains you?  
Solving the problem of climate change is incredibly challenging and stimulating. I get to spend most of my days thinking about, designing and implementing innovative policies, financial and regulatory mechanisms. I work with policymakers and thought leaders across the country. I feel so fortunate that I get to debate new ideas, learn from others and execute new solutions – all toward achieving an important mission.
That doesn't make the work easy; progress always feels too slow. For me, giving up on this work isn't an option. So when things are tough I'm buoyed by the fun I have doing the work and my abiding commitment to our cause.
What do you hope can be achieved in the next decade?
That we'll reach a point in the U.S. where people actually want to think about and make consumption decisions around energy. Right now, most people consume energy without thinking about it – where it comes from, how much it costs, how clean it is. A major barrier to addressing climate change is the fact that nobody engages with energy in the way we do with other goods we consume. Every day I actively decide what goods I want to purchase – mostly over the internet – and consider price, quality and other attributes.
Rarely so with energy, especially electricity. I think that can be changed, with new business models, new technologies and new regulatory structures. We can reach a point where energy is democratized and decentralized. Individuals and businesses will want to own their energy choices – location, price, cleanliness – not have energy choices thrust upon them. This kind of engagement with energy purchases will unlock what is surely the greatest potential driver of clean energy deployment and carbon emissions reduction – consumer demand.