Getting to zero: A strategy for delivering on clean freight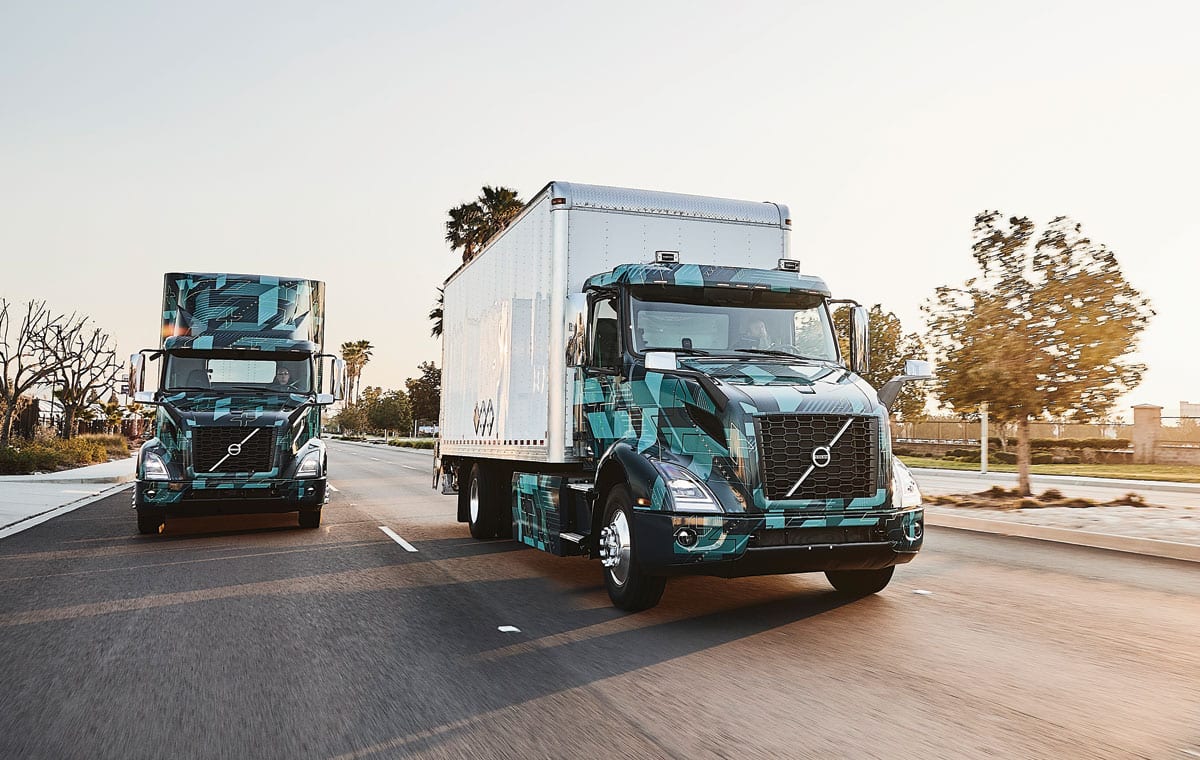 The COVID-19 pandemic and the resulting shelter-in-place and stay-at-home orders have dramatically reshaped our lives, turning the world upside down while highlighting the value of essential workers who provide the goods and services we all need to live.
Health care workers, farmers, food processors, utility workers and others go to work every day to keep society running under these extreme circumstances. Truck drivers also play a very important part. As so many aspects of society and commerce have shut down, moving goods from farms and factories to our doorsteps — always a vital part of the economy — feels even more fundamental. 
Online shopping for food and other goods has been a growing trend for years, but this pandemic has dramatically accelerated this shift away from physical retail. Hence, some are wondering if it will endure after the pandemic ends.
The Hewlett Foundation's climate team has long explored ways to ensure a future where the movement of goods is affordable and convenient, but also clean and climate-friendly. The pandemic, while changing so much about our day-to-day lives, does not change the urgent need to address climate change and the additional, compounding human suffering it can cause. 
Today, we are announcing a strategy aimed at dramatically reducing road freight emissions in the coming years. While work on this strategy preceded the pandemic, it is even more important in light of COVID-19's ramifications. Of all the grave problems of this pandemic — the loss of life, the high rates of hospitalizations, the economic turmoil — allowing it to exacerbate climate pollution would be one of the most long-lasting and harmful issues. We must advance climate-smart solutions now.
The dramatic drops in transportation emissions[1] we are seeing from imposed lockdowns are due to forced reductions in activity. The crisis highlights the urgent need to increase the share of zero-emission freight, so that, if the shift to online shopping endures when our societies reopen, we can avoid a return to high transportation emissions.
As governments respond to the global recession with massive stimulus efforts, they should make forward-looking and smart climate-friendly economic investments. The first few waves of spending will rightly be devoted to providing immediate relief to those most severely impacted, but later efforts will undoubtedly focus on longer-term economic growth. Such stimulus programs should help fund transportation-related policies that both create jobs and reduce climate pollution.
These could include public investment in charging infrastructure for electric trucks as well as advanced manufacturing incentives to increase the capacity of automotive supply chains and manufacturing to produce electric vehicles, including trucks.
Fortunately for the global moment we find ourselves in, there are a wide range of experts, leaders, and advocates who have been working on finding and scaling these types of climate solutions – which advance clean technology, reduce air pollution and associated illness, create jobs, and address climate change – for a number of years. These solutions are widely available, and the Hewlett Foundation has made them a major focus of its Climate Initiative from the beginning.
Our work to clean up the transportation sector must continue, because transportation is the largest source of energy-related greenhouse gas emissions in the US and Europe, and the fastest-growing source in China and India.[2] While our early work was hampered by the lack of a viable pathway to achieve zero carbon emissions road freight, changes over the last several years in technology and political economy have created new opportunities.
The key technological development over the last few years is the enormous reduction in the cost of vehicle battery packs — down 80% over the last eight years. This drop in prices means many types of electric trucks are cost competitive on a total cost-of-ownership basis. In addition, there has been a greater public demand for cleaner air — developments that convinced regulators in California, China and Europe to propose new rules that would require a greater share of zero-emissions trucks to be sold in their jurisdictions.
Our zero-emissions road freight strategy — developed with input from many funders, NGOs, experts, policymakers, shippers and others — is intended to capitalize on these opportunities of the last several years. Hewlett is committing ~$7M per year for the next five years to this strategy. But the estimated philanthropic funding needed to make rapid progress on zero-emission road freight is more than ten times that amount. We will work closely with our philanthropic partners to mobilize the necessary resources.
In this strategy, we prioritize the US, Europe, China and India with the goal of reducing road freight emissions by 75% in these regions by 2050. If this goal is achieved, it would reduce deaths in these regions caused by air pollutant emissions from trucks by 100,000 per year. Our funding will support work in the following categories to make progress toward our ambitious goal:
Increase the share of zero-emission freight trucks on the road like we have seen in the last 3 years in Shenzhen, China, where the electric delivery truck fleet grew from 0 to 60,000.
Scale charging/fueling infrastructure and zero emission fuels (primarily electricity and hydrogen). The Volvo LIGHTS project is deploying 75 truck chargers in the greater Los Angeles area in a pilot that is intended to draw lessons for scaling up charging infrastructure.
Build broad and deep coalitions to champion zero emission freight and protect hard-fought victories for the long-run. An example is the Moving Forward Network, a 50 member national network that centers grassroots, frontline-community knowledge to advance solutions for zero emission freight.
In each of these categories, we see the following elements as key to success: 
We intend to elevate the voices of frontline communities who bear the brunt of diesel pollution as they live near freight corridors or near ports. Their voices are critical in all policy dialogues. Such an approach is integral to securing resilient, long-term progress on zero-emission freight. 
Our grantees will aim to build strong business allies among freight shippers, big retailers and others who are customers and users of trucks. 
We see strategic communications, both proactive and defensive, as fundamental to long-term success. And finally, we will work collaboratively with philanthropic partners in order to scale the funding to at least $75M per year.
The COVID-19 epidemic thus presents both challenges and new, unforeseen needs in the implementation of our new strategy. As the pandemic crisis evolves, we know we'll need to rethink details of the strategy and be prepared to reorder priorities to adapt to new needs. I invite our partners to help us adapt this strategy, and I promise we will remain flexible in our grantmaking with respect to your goals and theories of change.