Evaluating our Aid Transparency Grants Cluster: Takeaways and Reflections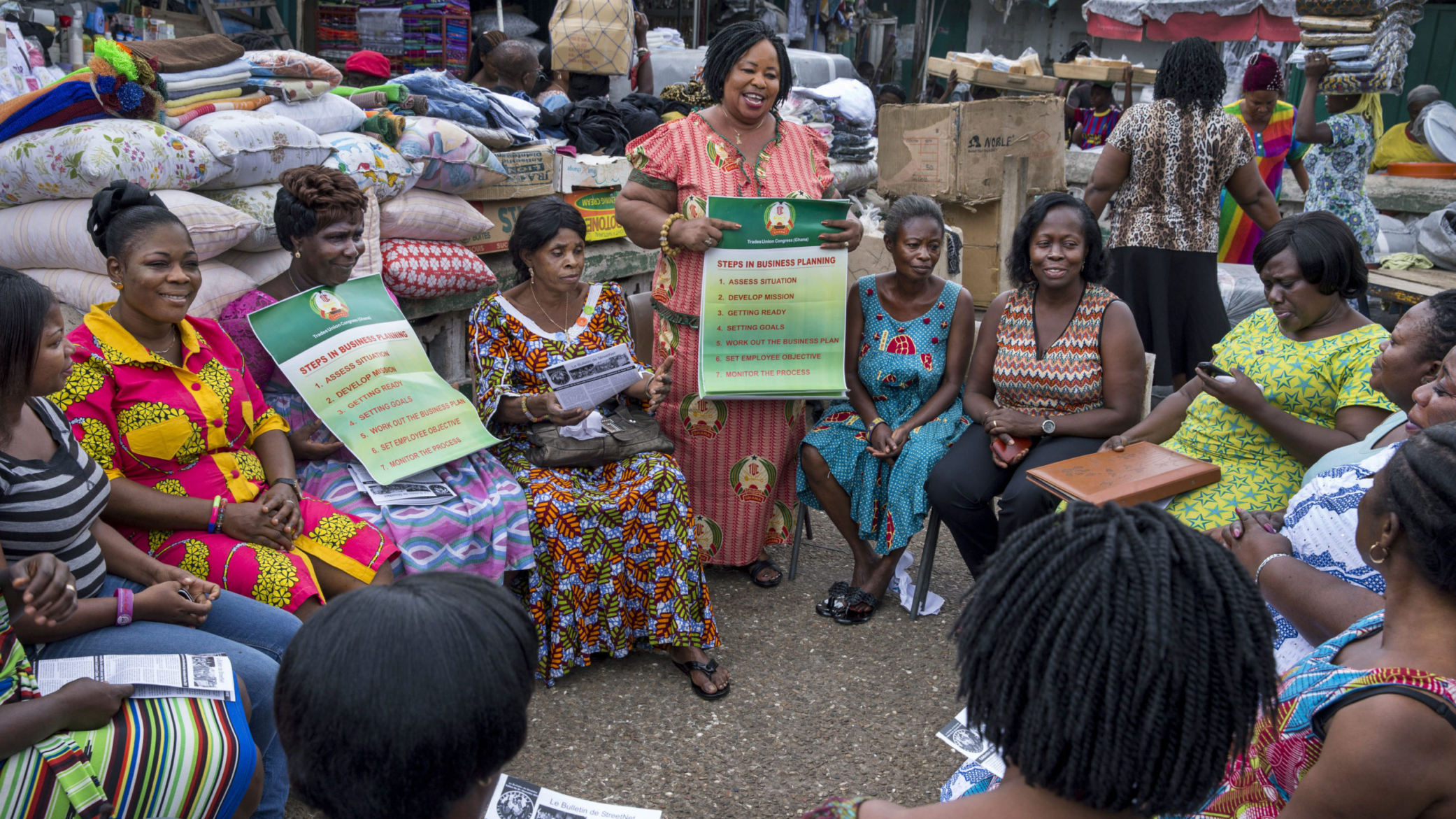 The Hewlett Foundation updates our grantmaking strategies every five years to facilitate ongoing learning and adaptation, consistent with our commitment to outcome-focused philanthropy. The foundation's transparency, participation, and accountability (TPA) strategy reached the five-year mark in 2020 and we kicked off the strategy refresh in late 2020. We are now at the stage of making sense of the field scan and evaluation results.
In February 2020, prior to the launch of our TPA strategy refresh, we commissioned Oxford Policy and Management to evaluate the aid transparency grants cluster of this strategy and build a detailed evidence base to inform our decisions about strategic priorities for the next five years. This evaluation had two objectives:
Investigate the current state and possible future directions of the aid transparency movement, focusing on current Hewlett Foundation grantees and their partners.
Assess whether and to what extent aid data are used by governments and civil society in aid receiving countries.
The evaluation answered 13 questions using a mix of qualitative and quantitative data obtained from multiple stakeholders involved with the aid transparency movement. The evaluators also produced two country case studies, both included in the full report here. The executive summary is available here.
Three takeaways
The evaluation offers important insights that could benefit the ongoing discussions about the future of the aid transparency movement at this critical juncture. The key learnings for our team are largely on the International Aid Transparency Initiative (IATI) and its role in the aid transparency field.
Transparency remains important in the aid sector, especially at the global level, and the IATI continues to play a role in this sector. As noted in the report:
"Most respondents recognized the importance of a continued emphasis on aid transparency at a global level, of maintaining a database on aid spending, and of the global 'normative function' that organizations such as IATI provide—focusing on setting standards, providing capacity building support to donors and countries where requested, and managing the quality and availability of the global aid data." The evaluation has confirmed and reinforced the relevance of donor (and government) transparency in decisions about how public resources are allocated and spent. Greater transparency is a valued end in and of itself and should be cherished and sustained. By providing a platform for donors to publish detailed information on aid disbursements, the IATI standard helps to sustain, improve, and normalize donor transparency at the global level.
The evaluation also confirms that while the IATI standard has had a powerful impact at the global level, the data published to standard seem more useful to donor organizations than governments and citizens of aid receiving countries. Aid data published to IATI are used in various global indices, donor rankings, analyses, and in individual donors' policy frameworks, all of which may not have been possible without this standard. However, use of IATI data at the country level by governments and/or civil society remains limited and anecdotal at best. The latter result is neither new nor unexpected for reasons we discuss in our reflections below.
Finally, looking ahead, the evaluation identifies three potential pathways for the movement: consolidate; expand; and engage.

Consolidate: many respondents view consolidation as one way forward for the movement, largely because of the significant increase in other sources of financing for development such as humanitarian aid, commercial loans, and blended finance from Development Finance Institutions. The evaluation highlights two areas for consolidation: strengthening aid data quality and timeliness and improving accessibility for potential data users.
Expand: specific to the IATI standard, the evaluation suggests that there could be some benefits from expansion. One option is to expand the scope of IATI to systematically capture data on humanitarian aid as well impact data of aid-funded projects. However, the evaluation also notes that this could be very risky since the data store is already too complex for many potential users; any expansion might increase its complexity and further undermine accessibility and use.
Engage: finally, the evaluation suggests that the aid transparency movement should consider "working with recipient country partners to ensure effective use of the data, which may include capacity building, systems support, etc. It may also mean working with government on fiscal planning." In our reflections below, we note that this may not be a viable option for reasons highlighted in the evaluation findings.
Reflections
Transparency, especially in relation to decisions about how public revenues are allocated and spent is essential and the Hewlett Foundation's continued support to the open government community is, in part, to sustain the transparency gains made over the last two decades. We believe that transparency is a necessary condition for achieving some of the governance and service delivery outcomes that we and our grantee partners seek. At the global level, the aid transparency movement has pioneered and contributed in no small way to establishing transparency as a norm. The ongoing engagements and innovations to deepen donor transparency, as documented in this evaluation, will go a long was to sustain the global movement for transparency in the use of public resources.
A critical question is whether the aid transparency movement has a role to play at the country level. The evaluation report notes that there is consensus among IATI members and publishers that a significant increase in data use, especially at the country level, is needed if IATI is to grow and become sustainable; otherwise its value will remain limited. Another proposal, as documented in the evaluation, is that IATI data may be more attractive and the data used more extensively if it included impact data on aid-funded projects or programs.
Laudable as these ideas may seem, we agree with the overall conclusion in this evaluation that a standalone aid transparency agenda at the country level along these lines—i.e. increasing data use and capturing impact data—is not a viable option for two related reasons. First, when the aid transparency movement emerged about a decade ago, international aid was a significant source of funding for many developing countries; calls for modernizing, deepening, and broadening development co-operation had broad appeal. Second, as part of the broader aid effectiveness agenda, direct budget support was also high on the international development agenda. These two mutually reinforcing trends have since waned significantly—with a few exceptions, the proportion of developing country budgets that is funded by aid has declined and the initial push for budget support has almost disappeared. The sector is thus relatively less important and also less coordinated at the county level and there is no reason to expect that governments and other development stakeholders would pay much attention to an agenda focused exclusively on aid. Additionally, given the limited contribution of aid to government revenues, any attempt to trace the impact of aid funding would struggle with attribution.
An alternative, and perhaps better approach, in our view, would be to join forces with, and complement the work of the open government movement that seeks to deepen government transparency and strengthen civic engagement in public resource management at the country level. Civil society actors within this movement engage governments on a range of policy and service delivery issues that impact directly on the lives of ordinary people and aid data and related analysis could serve as input for these actors. For instance, gender and feminist groups who are advocating for and tracking budget allocations to women's issues would be excellent vehicles for collaboration on gender-related donor funding reported to IATI.
We are always eager to hear your views and reactions so please feel free to reach out to us anytime at tpa@hewlett.org.