Deeper learning, six years later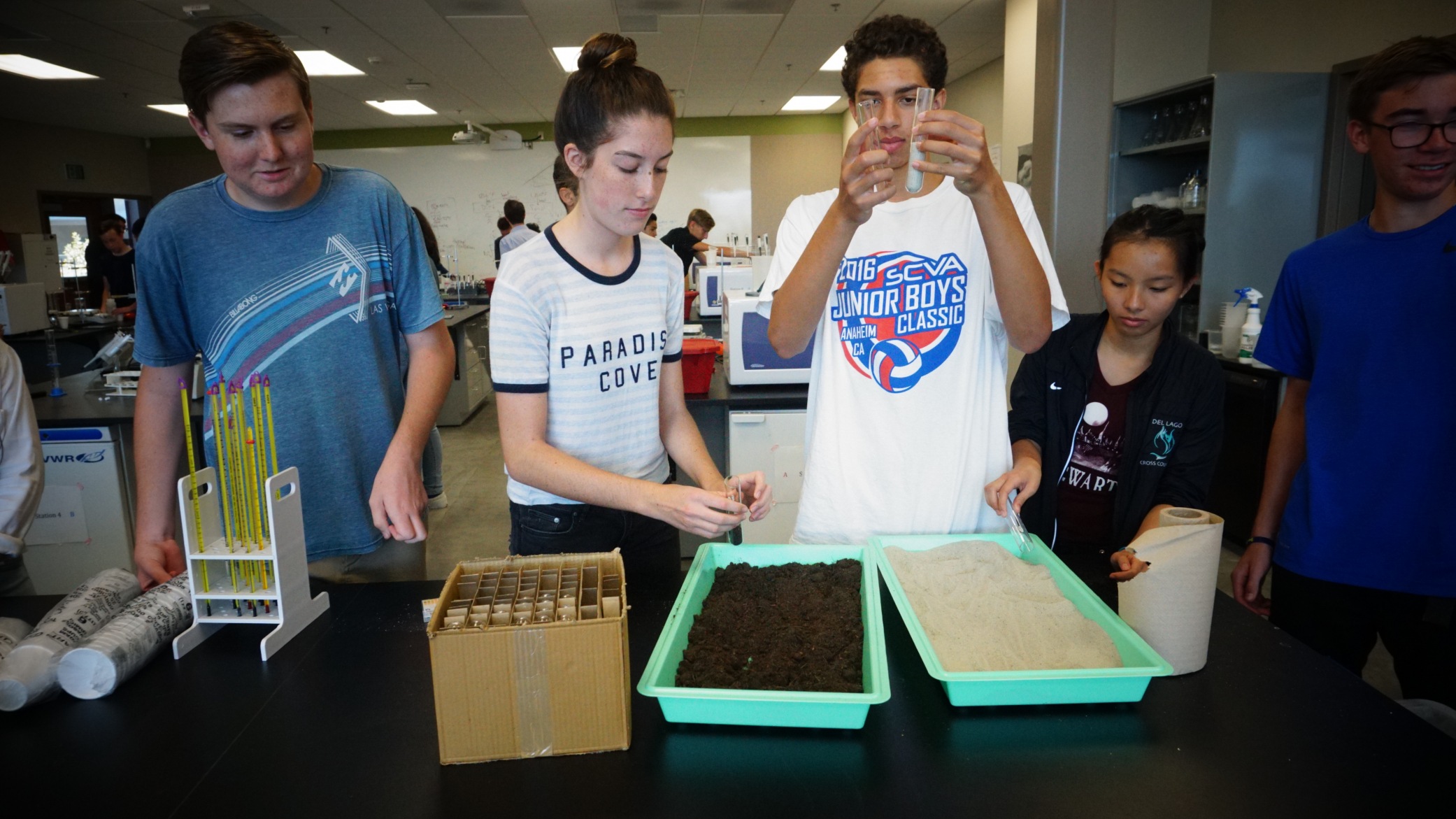 When the Hewlett Foundation introduced its deeper learning grantmaking in 2010, the goal was to spread a concrete set of skills that American students should be learning. The strategy anticipated that high schoolers who gain academic knowledge alongside inter and intra-personal skills in school will be better prepared as college students, workers and citizens. 
At the close of her eight-year tenure as Education Program director, Barbara Chow sat down with David Silver, director of the Center for Evaluation and Equity Studies at RTI International, to reflect on how we've been doing. David's team recently completed a comprehensive evaluation of the Hewlett Foundation's deeper learning strategy by looking at research, analyzing ongoing evaluation efforts, and speaking with several grantees and partners.
We started off with big aspirations, but where does deeper learning stand today?
The short answer is that the progress on spreading deeper learning has been considerable from 2010-2016, our research timeline. With the rollout of Common Core, your strategy met its goal of 15% of all students being assessed on deeper learning competencies two years ahead of schedule. Significant investments are being made by the Hewlett Foundation and others to understand how to assess deeper learning competencies that aren't currently measured well (e.g., learning to learn.)
As a result of some of these milestones, the Hewlett Foundation is now investing more in tools to support teacher practice. With some of the policy wins under our belt, the grantee community is able to turn to the big question of implementation – working with teachers to scale deeper learning across the country.
Speaking of the people involved, what started as a nascent movement has now mobilized a powerful group of advocates at the national and local levels. While coordination among all of them can sometimes be a challenge, most have explored valuable collaborations with each other, which are growing organically through their work together. While the work around field building and communications is relatively new, the concept of deeper learning has begun to gain traction in several digital, practitioner, and policy spaces.
What have we learned about scaling deeper learning since 2010?
Bottom line, over the last six years, we've seen mounting evidence that deeper learning works.  According to two studies by the American Institutes of Research, deeper learning opportunities improve students' overall K-12 academic achievement. In the short term, this way of learning improves high school persistence and attainment and impacts college enrollment, which are powerful indicators of health and lifetime earnings. There is evidence that students who attend "deeper learning" network high schools are significantly more likely than their peers in other schools to enroll in college, particularly in four-year and selective institutions.
We are also waiting to complete research that would help us answer what the outcomes look like in the long term, and how they can have positive impacts on students beyond formal education, in the context of careers and civic life.
What would you recommend as next steps for the foundation's deeper learning work?
Nothing that we learned would suggest that the Hewlett Foundation's deeper learning strategy is in need of a major shift. If anything, the new focus on scale makes a lot of sense, given what we've seen in the research and outcomes so far.
One possible next step would be a focus on technical assistance for use of new tools and teaching strategies. The education team has (wisely, we think) decided to focus its limited resources on policy levers and tools to support DL teaching and learning—particularly high-quality assessment. This has driven change. Nonetheless, stakeholders point to technical assistance as the most critical next step. This may also help give us a better understanding of why your funding of deeper learning works, i.e., what's the mechanism by which policy and testing changes lead to changes in classrooms.
Additionally, having a universally known/accepted definition of deeper learning is also a key next step. We've recommended that the Hewlett Foundation continues to explore possibilities for clarifying the concept of "deeper learning" that stands apart from funding sources or charismatic leaders. You could strengthen the movement by, for example, making the six deeper learning competencies more widely known, accelerating work on the valid and reliable measurement of deeper learning, or supporting a high-quality communications campaign to publicize the competencies and measures that define deeper learning. Framing this work is key to making it accessible to others in the long term.