Charting a course toward health for all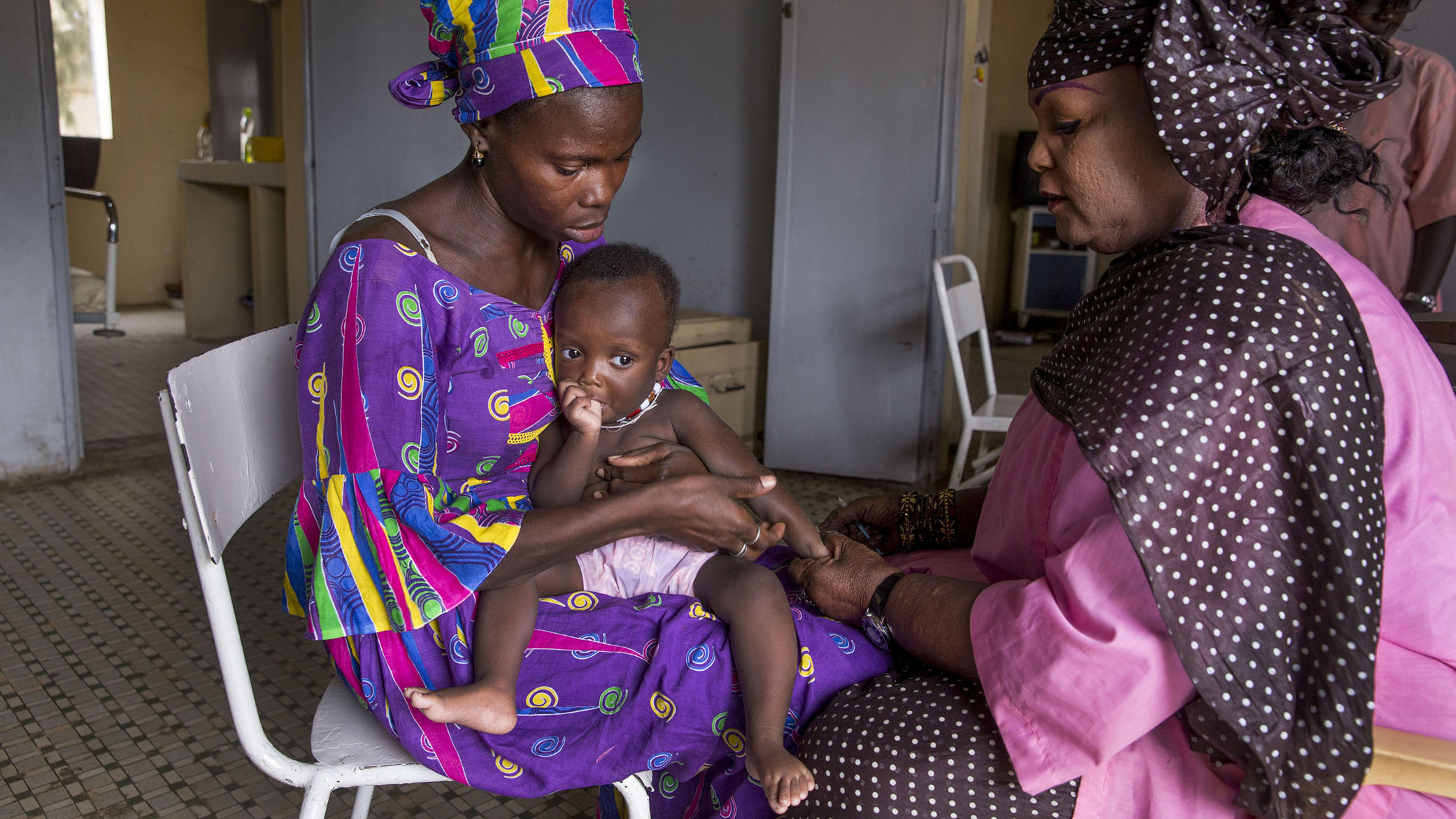 When the high-level panel on universal health coverage meets on September 23 at the United Nations General Assembly, heads of state, political and health leaders, and universal health coverage (UHC) champions will have an opportunity to chart a way forward toward health for all. I'll be in New York for the event and will be paying close attention to the panel's deliberations.  I will be listening for what countries are doing to ensure that women, men, people with disabilities, children and immigrants have a voice in weighing trade-offs and setting priorities for what UHC looks like in their country.  And I will be listening for what the global community is doing to support country-driven analytical work, fair financing, transparent oversight and accountability and learning across countries as UHC policies are rolled out. They'll be able to draw on insights from scholars, research organizations and health advocacy organizations from around the globe including some that we support in East and West Africa.
A good starting point would be the work of scholars Alicia Ely Yamin (Visiting Professor of Law and Director, Health and Human Rights Initiative, O'Neill Institute for National and Global Health Law, Georgetown University Law Center; Adjunct Lecturer on Law and Global Health, Harvard's TH Chan School of Public Health) and Allen Maleche (human rights lawyer and Executive Director of the Kenya Legal & Ethical Issues Network [KELIN]), who have offered four principles for applying a human-rights based approach for UHC:
Ensure an enabling legal and policy framework
Establish fair financing
Democratize priority-setting processes
Strengthen meaningful oversight and accountability
This framing created an Aha(!) moment for me, as I realized that a number of the organizations that we are supporting in East and West Africa are indeed pursuing one or more of these four principles in their work.  Meanwhile, here's how I hope to see these principles show up in the discussions and debates next week.[i]
1. Support and endorse the use of analytical work.

 "Legal frameworks function as social – and political – determinants of health more broadly by establishing the parameters of people's entitlements, the responsibilities of different levels of government and the regulation of private actors, among other things." Alicia Ely Yamin & Allen Maleche
Analytical work and action at the country level will be required to bring existing legal and policy frameworks to life.  The Center for Health, Human Rights and Development (CEHURD) has already done some heavy-lifting here. Their 2019 comparative review unpacks the legal frameworks and norms for UHC already in place in Kenya and Uganda as captured in:  i) international treaties and regional instruments, such as the Universal Declaration of Human Rights, the International Covenant on Economic, Social and Cultural Rights (ICESCR), the Convention on the Elimination of All Forms of Discrimination Against Women (CEDAW), and the African Charter on Human and People's Rights, among others; ii) country constitutions (Kenya's 2010 Constitution and bill or rights includes the right to UHC) and policy (Uganda's Health Sector Development Plan).  But CEHURD takes it further, looking at how well these countries are doing in moving from their UHC aspirations to getting the right policy, financing and other mechanisms in place while also offering a number of recommendations that are consistent with a human-rights based approach to health.  Health advocacy and accountability NGOs and CSOs working in Kenya and Uganda take note – CEHURD and KELIN's analytical work will save you time and offers some practical ideas for advancing your agendas!
The high-level panel and others could endorse this sort of country-led analytical work and nudge the global community to commit to and support more of it.
2. Look for ways to mobilize resources within countries that are transparent, effective and fair.
There seems to be broad consensus that achieving the financial risk protection envisioned by UHC will require new solutions and major shifts in how funding for the poor and others who do not have the means to cover the costs of their healthcare is structured.  The situation in the East African Community (EAC) is illustrative of this challenge. Across the EAC, just 36% of health care spending is from domestic sources (with 20% covered by member states and 16% from private insurance). How does the remaining 63% of the current health services pie get financed? Out of pocket expenditures (28%) and external sources (35%). Health insurance and other pre-payment or risk-pooling schemes, more often than not, completely miss people in informal employment that in many countries are the majority.  The Global Financing Facility (GFF) and other external sources are offering an important stop-gap to ensure that mothers, children, adolescents and others who might otherwise not have access to care are covered.
Efforts such as the Addis Tax Initiative are nudging donors and country governments to align their efforts around domestic resource mobilization for achieving the Sustainable Development Goals. This is a good start, but the commitments remain too broad, and it is not yet clear how the use of the new tax revenues once generated will be tracked over time.
The panel members and others could look to the Addis Tax Initiative as one example of how country governments and the donor community could work together to support domestic resource mobilization and fair financing for UHC. But as a recent evaluation found, the Addis Tax Initiative will need to be strengthened and better tracked to know whether in fact it is an effective tool.
3. Commit to a process for all and informed by all.
"Forces for implementation of health rights are strongest when grassroots citizen networks and groups unite around their health demands and work together to protect their right to health."  (CEHURD)
Others have noted the inevitable trade-offs that will need to be made, especially in the initial stages as fair financing for UHC is built up. For this reason, in addition to sound analytical and technical work looking at options for who is covered, for what services and who pays, decision-makers would be wise to involve people.
The panel members should call on political leaders to involve people in each step of the process to ensure that the path for UHC in their country, and the rationale for such trade-offs, is understood by and takes into account feedback from as many people and interest groups as possible. This will require a big tent, effective communications and management, and time in order to include as many stakeholders as possible in the process.  While there is a clear role and it will be important to also involve the private sector and business community, politicians should avoid back-room consultations and deals.
Funders, civil society, cultural and religious groups and the media have a role too. We can and should work together to support timely public information campaigns that reach as broad and diverse a swath of the population as possible with accessible and meaningful information about what to expect from UHC, and educate on when and how various processes allow them to have a voice. Some groups are taking this further by educating citizens about how their taxes can support better public services to create new incentives for better compliance in tax regimes (both individual and corporate) through initiatives in tax justice. UHC offers the opportunity to further ground tax justice initiatives in areas that are a priority and meaningful to people's everyday lives.
4. Ensure that UHC is gender-responsive.
"Women's and men's health cannot be addressed in isolation – they are inextricably linked. Unless explicit attention is paid to gender inequalities, health systems can fail to improve gender equality and may even worsen it since some groups have greater health needs and lower financial resources."  Drs. Tedros Ghebreyesus & Senait Fesseha
Of all my recent reading on UHC, I was most inspired by the August 12 blog by Dr. Tedros Ghebreyesus's (Director General, WHO ) and Dr. Senait Fesseha's (special envoy and chief advisor to the DG, WHO). They too call for people's participation in UHC processes. They also made a compelling case for gender-responsive UHC—calling for better understanding the differing barriers to health care and needs of women, men, people with disabilities, children, youth and immigrants as countries make critical decisions about the what, who and how of UHC.
Importantly, they emphasize the inclusion of sexual and reproductive health services in UHC. The Alliance for Gender Equality and UHC does so too.  I have no doubt that the broad and diverse network of sexual and reproductive health and rights (SRHR) advocacy organizations and champions that will also be gathering in New York will bring plenty of energy and sustained action for this movement. My hope is that the majority will continue to work with women's rights groups and other activists who are on the frontlines of advancing this agenda in their countries and communities.
The high-level panel members and other political leaders gathered in New York should commit to ensuring that no woman, man or young person, regardless of their socio-economic status or identity, is denied SRHR services as decisions about the what, who and how of UHC are made and turned into reality through implementation of services.
5. Create ways to share learning, not just measure results.
How will the global community, national leaders, civil society and people in communities know whether commitments for what, who and how UHC is delivered are met, and if not, what information will they have for adjusting course?  Only if oversight and accountability mechanisms for tracking how legal frameworks for UHC are turned into policies and programs, and then how well those policies and programs are then resourced and implemented are in place.
Regular HLPF reviews, and country voluntary reporting on SDG 6 is a good start, but insufficient. The gathering of country governments, donors, civil society, the private sector and other UHC champions in New York is also an opportunity to share experiences, challenges and concrete examples of country-level oversight mechanisms.  It is also an opportunity to give those that show some promise greater visibility.
Above all, I hope the high-level panel and others gathered in New York will take another look at progress, what we've learned so far, and how we can use it to make more substantial and enduring progress towards health for all in the lead-up to 2030.
[i] For this blog, I have drawn extensively and iterated on "Realizing Universal Health Coverage in East Africa: the relevance of human rights" by Yamin and Maleche BMC International Health and Human Rights (2017) 17:21. https://bmcinthealthhumrights.biomedcentral.com/track/pdf/10.1186/s12914-017-0128-0
Direct quotes from the article are shown as such.  Their article was published as Open Access under Creative Commons Attribution 4.0 International License https://creativecommons.org/licenses/by/4.0/