Building partnerships based on trust: Q&A with ARC and CEGSS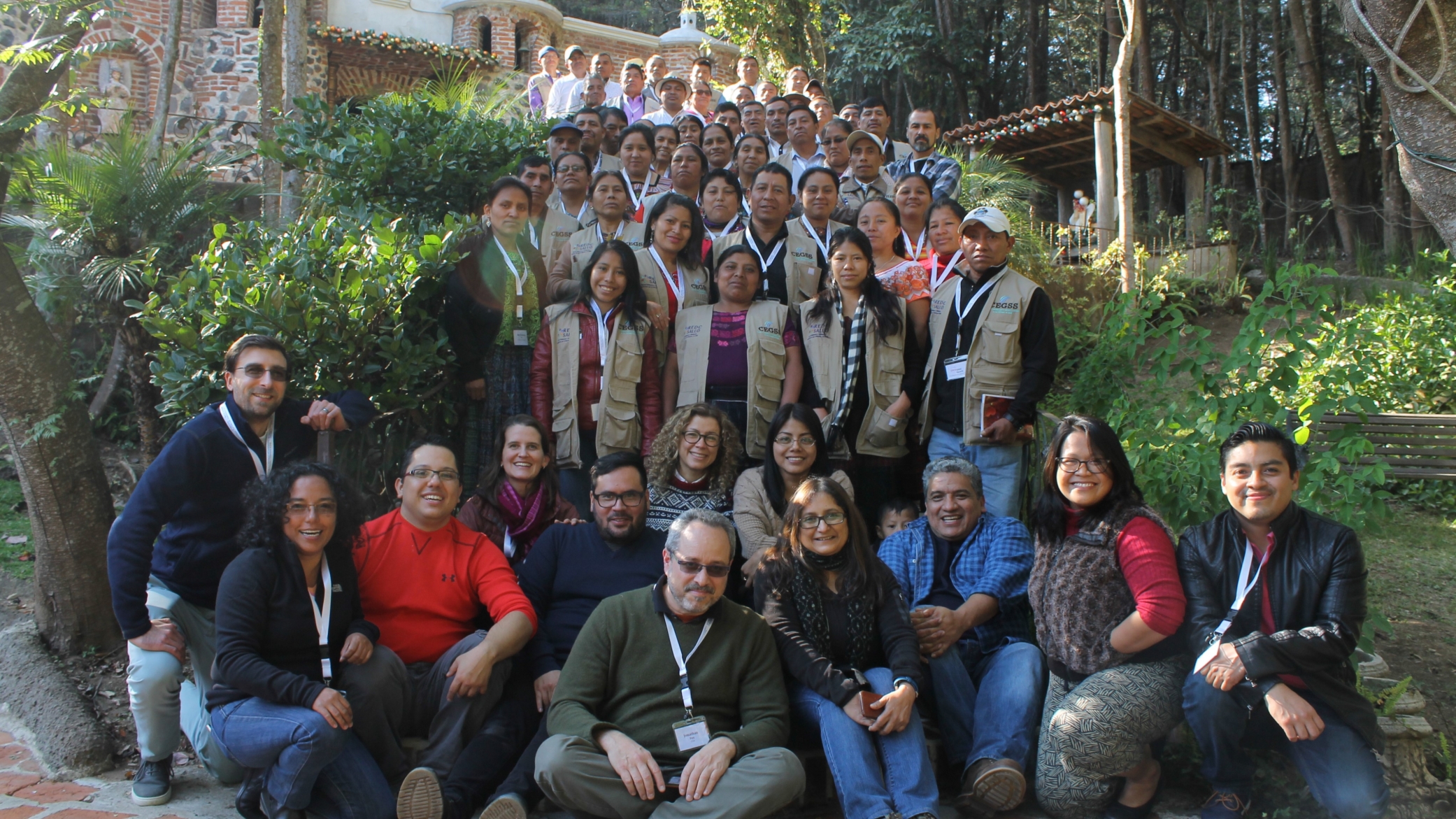 Benilda Batzín: In addition to trust, with ARC we have had space to adapt and respond to changing conditions in Guatemala. For example, last year we had a well-defined plan but didn't expect COVID-19 to happen. Inequities in health became worse. We could not just wait and do nothing. We could not do the same in-person community monitoring and had to find other ways to know what was happening in our communities in terms of health and health services. Communities were left to recover from the impact of the lockdown and had to deal with other health needs because all the resources had been diverted for the COVID-19 response. Some human rights agencies who are allies observed rights violations and our health defenders had to adapt to new realities.
Walter Flores: The ARC funding was just five to ten percent of our budget. The flexibility was more important than the amount of money. The small grant from ARC proved crucial to obtaining larger funding since we were the only CSO that had already collected and analyzed data on how COVID-19 was impacting public services in rural communities.
What changes would you like to see funders make in their policies or practices to support equitable partnerships? Are there specific changes you would like to see?
Walter Flores: Yes. First, funders should introduce procedures to monitor the partnership. They should ask a few simple questions, like when did you meet? Have you worked together before? If partners don't have much history, that's already telling you there is a small chance it's going to be an equal partnership.
Second, funders should ask about the governance of the collaboration. There is often no formal way for airing and resolving concerns among partners. For instance, if any of the partners say, "Sorry, but after six months I cannot really work with this organization." Or, "I don't feel respected and don't want to continue." That's okay, because you do not want to force a relationship that is not working.
Naomi Hossain: It's like being stuck in an unhappy marriage.
Yes, a graceful exit clause. What one piece of advice do you want to give to other international NGOs, research institutes or civil society organizations about forming and managing equitable partnerships?
Walter Flores: There is something that we haven't talked about and it's an important reason why CEGSS works very well with ARC and other partners—we have confidence in ourselves and our own work. It is not easy to find organizations with the confidence to say "we can set the agenda, we just need the opportunity." We built this confidence through cycles of collective reflection, learning, and improvement. CEGSS will be very interested in helping other organizations in the Global South build their confidence to demand equal partnerships.
Naomi Hossain: I would add that it is as much about the way funders structure their support for research programs and partnerships. How often are we hearing the voices or ideas of people on the frontline from the Global South—people like Benilda or any of my colleagues in Bangladesh speaking about their experiences? We could all do a lot better at making that a priority.
Benilda Batzín: We all agree that trust is key—and good communication. In addition, the agenda needs to be constructed based on the desires of the people you are trying to serve—and to have the solutions come from the grassroots. When they are more involved and committed, this reinforces trust.
Benilda, as the new executive director of CEGSS, you get the last word. Tell me, what does the future look like? Is there anything on the horizon that you're excited about?
Benilda Batzín: My greatest desire is to keep working on and improving our collaboration with ARC. We are counselors and give guidance to community groups that defend the right to health. In Guatemala, the health system has benefited certain groups for many years, and CEGSS wants to ensure universal health coverage (UHC) is achieved—to be inclusive, equitable and that the laws are respected. Our challenge is to ensure health care policies are responsive to our cultural heritage. We have Mayan therapists who are not included in health policymaking. There have been increases in criminalizing the work of human rights defenders and we need to protect them. We want to continue and expand our citizen health monitoring program beyond the five regions where we are now. We need to continue to generate new ideas and strategies to follow up on reporting of violations of women's and children's rights. We want to expand to more transversal rights—environment, health, food, and education. We will continue to unite and raise our voices to defend our rights.