Austin is pioneering a mobility revolution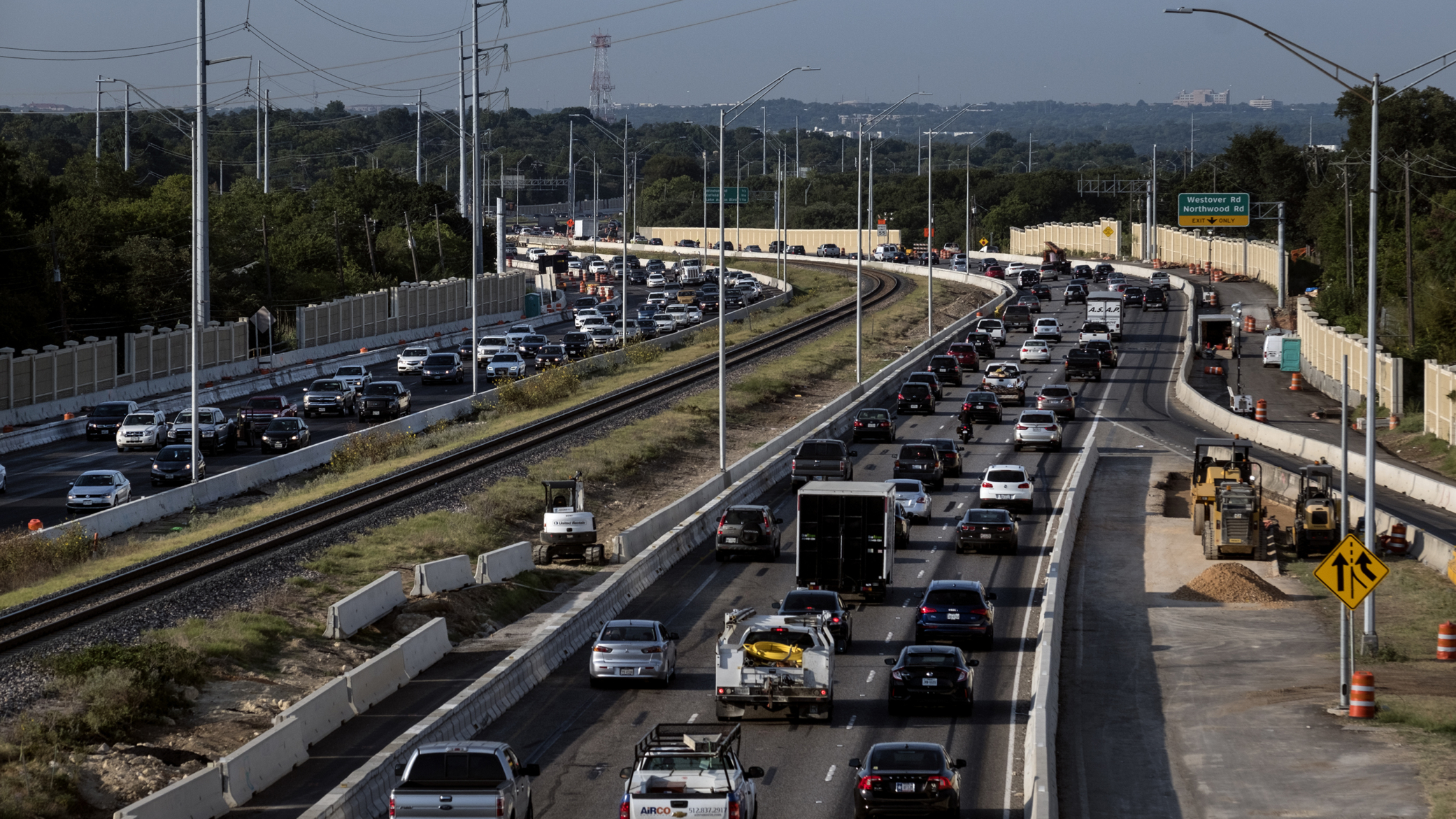 With an estimated 450,000 people using city roads daily, transit is an enormous challenge. Austin officials, understandably, have been working on solutions. Things started coming together when Rocky Mountain Institute, a Colo.-based think tank on energy and transportation, began looking for a place to put its vision for transformational mobility change into practice. After a search that began in 2014 with 1,000 potential cities, RMI choose Austin as its proving ground.
"We wanted a pioneering city," said Jeruld Weiland, RMI's managing director.
RMI's legion of out-of-the-box thinkers are at the helm of a mobility revolution in a city where individual vehicles have ruled the road. By shifting from transportation based on fossil-fueled personal vehicles to a system with options — shared, electrified and autonomous — the aim is for Austin to be a net-zero greenhouse gas emissions city by 2050 as it gets a handle on traffic congestion.
Austin had already been working on clean energy initiatives that impact climate change. The city and RMI share a common goal of transforming energy use in order to secure a low-carbon future.
"Every city has this issue, but Austin's is certainly among the top among surveys that measure congestion and related issues. They're among the worst," Weiland said. "Not only do they have a problem; they knew their problem was growing faster than they could keep up with."
"There's a growing recognition that we're on the cusp of a transformation," said Council member Ann Kitchen, the resolution's sponsor and chair of the city's Mobility Committee. "We can't build our way out of congestion with more roads."
Before RMI's involvement, the city had already turned to technology by implementing automated traffic signal timing, variable toll lanes and open road toll lanes. Transportation priority lanes for buses also move transit; however, these efforts only scratch the surface in a city marked by immobility and gridlock.
A longtime local measure of the city's pulse — the Zandan Poll — found in April that 74% of Austinites surveyed cited traffic/roads/transportation as the most important problem facing the city.
"There's enough capacity in downtown to double the amount of employment right now in terms of development space, but we still have the same roads we had 150 years ago," Spillar, the transportation director, said. "There's no way to get more people there."
Todd Hemingson, of Capital Metro, the city's public transportation provider, is well aware of the obstacles.
"Changing the whole paradigm is obviously a big challenge but is needed because more and more evidence shows auto-dependency is not going to work as we continue to grow," he said. "There is no way to build enough road space to accommodate everyone driving alone. We have to diversify."
As part of its own plan, Capital Metro aims to transform its fleet from petroleum powered to electric powered, with a focus on electric powered autonomous buses. Hemingson said the transit agency hopes to have a pilot project on the ground with 10 or fewer electric powered buses by 2019, all part of a collaboration with RMI and Austin Energy, a publicly-owned electric utility.
Austin Energy has implemented several initiatives, including a program for low-income residents called "EVs are for Everyone" and Plug-in Everywhere, where more than 1,000 subscribers pay $4.17 month to use any of approximately 600 charging ports around town.
"How can we give other options that are real solutions that encourage people to try something else?" said Karl Popham of Austin Energy. "The key is to make it compelling. We need to offer enough options where one-person, one-car is not the norm."
Plans include introducing 330 electric vehicles into the city fleet by 2020 that will help reduce CO2 emissions at an estimated cost savings of $3.5 million total over the vehicle's lifetime. The fleet currently includes 25 plug-in electric vehicles and many that use alternative fuels and are electric hybrids.
Electrified vehicles also play into the shared part of the RMI equation, which includes ride-hailing companies, such as Uber, Lyft and RideAustin, the local, nonprofit ride-hailing service. RMI is discussing programs that would make such vehicles available to drivers. Additionally, RideAustin is collaborating to help low-income and uninsured residents get to medical appointments and pharmacies. The pilot is expected to launch this fall, with free RideAustin service courtesy of a $50,000 grant from Capital Metro.
Changing the personal car mindset
Another collaboration – this one initiated by RMI – launched last fall as a commuter program for employees of Whole Foods, the Austin-based healthy supermarket chain recently acquired by Amazon, and GSD&M, an Austin-based ad agency whose clients include Southwest Airlines, Hilton and AT&T. The companies paid for a shuttle service from downtown mass transit stops (bus and MetroRail) to and from their workplaces during the morning and afternoon rush that is free for their workers. The companies also paid to subsidize on-demand use of certain bikeshare, carshare and ride-hailing organizations for their employees whenever they want.