Interrogating power: Reflections from the first year of the Global Reproductive Equity strategy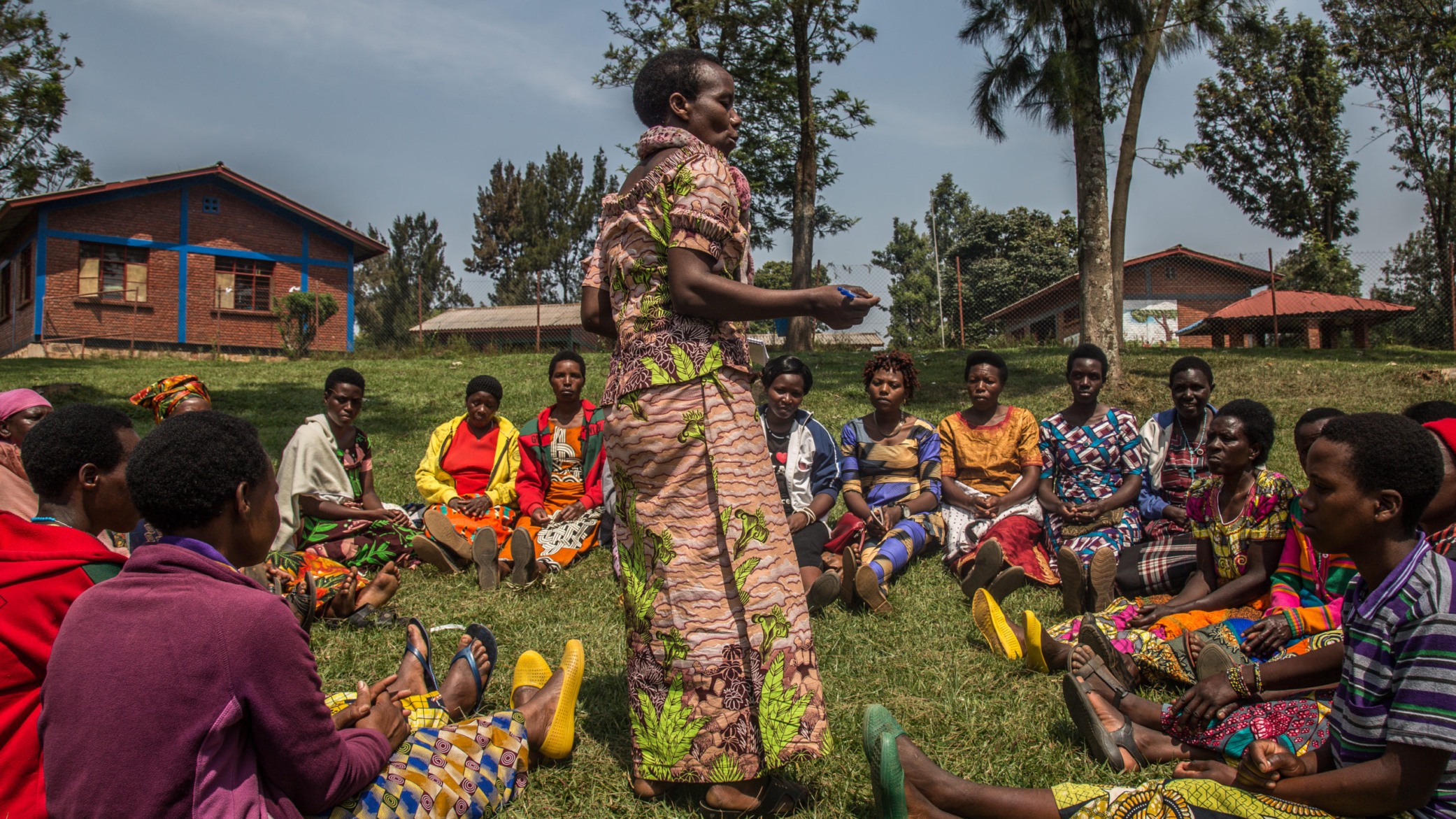 Cliquez ici pour lire en français
We are one year into implementing our new Global Reproductive Equity (GRE) strategy. The new strategy is a significant shift toward deeper engagement in our regions of focus in East and Francophone West Africa. We seek to strengthen the national and regional ecosystems of complementary actors in sexual and reproductive health and rights (SRHR) to better serve all women and girls in achieving their health and life aspirations. It's been a year of communication, careful transitions out of long-standing relationships, and the start of some new partnerships. But when we reflect on the changes we have made to who and how we fund, one of the biggest shifts has been in the type of questions we are asking — both of our partners and ourselves. We are walking alongside many of our grantee partners and peer funders as we all interrogate the role of power in our work and challenge ourselves to think, fund, and work in more equitable and just ways. We'd like to share some of the new questions we are asking in hopes that they will offer insights into the strategy and our learning so far.
A central conviction of the GRE strategy is that national and regional SRHR ecosystems will be better able to serve the needs of all women and girls if decision-making, resources, and opportunities for collaboration are closer to the people being served and impacted. This leads us to an important but very complicated question:
How do we think and fund in ways that shift resources, voice, and other manifestations of power into the hands of organizations in the regional SRHR ecosystems of East and Francophone West Africa?
Like many in the field, we are exploring the myriad of ways that power sits within and between organizations. The more we interrogate what power actually looks like within organizations and ecosystems, the more complex this really gets. For example, for an INGO partner receiving funding for their Francophone West African regional program, simple criteria like tax status or staff country of origin do not necessarily reveal power dynamics. We might instead ask questions such as why they might or might not register their country offices as local entities — which could make them eligible for direct funding. Or we might ask, who is on their board? Does their regional program have its own advisory body? How much of our grant budget goes to salaries of headquarter staff? How much budgetary discretion do country directors hold? What does "capacity building" mean within their organization?
With other grantee partners, including African-headquartered organizations who regrant to their partners, we've been asking about the structure of regrants. Whether funding is flexible and multi-year, how decisions are made about collective agenda-setting and organizational effectiveness, and how they can build in feedback opportunities to promote shared learning. We hope that these types of questions lead to open dialogue and greater trust amongst all actors so that we can build a sense of shared ownership and accountability.
How can we as funders shift our grantmaking practices to allow for more equitable partnerships?
We are also asking ourselves essential questions about the indelible power dynamics between funders and grantees. The Gender Equity and Governance Program has recently revised our proposal templates to simplify, shorten, and streamline the grantmaking process to hopefully reduce the burden on our grantee partners. We also continue to look for every opportunity to fund flexibly with partners. The Hewlett Foundation makes a lot of general operating support grants but also has a unique grant type we call program grants, which are essentially flexible support for a specific focal area of an organization. We are making more program grants to the country and regional offices of INGOs for example, to ensure they have flexible funding and the ability to decide how to prioritize these critical, but unfortunately rare, resources.
We are also asking how we can use our privileged voice and power as an established funding organization to advance the work of our partners and the field. How do we see ourselves in collaboration with others? Where can we bring the most value? Where can we take a step back and make space for proximate partners? How can we better learn from each other and lean in to everyone's strengths? We will continue to be transparent about what we are learning and share in blogs, at conferences, and at other events about our learning journey. We can also work harder to promote collaboration among ourselves and peer funders to better align and coordinate support for grantee partners and the field. We are active members and co-lead numerous funder groups and learning spaces (e.g., Global Safe Abortion Dialogue funders group, Funders for Reproductive Equity, Fenomenal Funds, Gender Funders CoLab, and the ICFP Power-Shifting Pre-conference working group) focused on equitable funding practices and other difficult, but necessary, topics we are all grappling with.
What does it take to support the evolution of an ecosystem to advance sexual and reproductive health and rights?
Strengthening regional SRHR ecosystems by emphasizing and promoting interactions and interrelations among actors is central to our theory of change. Putting this into practice in our funding means understanding how to look for and support complementarity (as opposed to competition for power and resources) between actors in the ecosystem valuing strengths and differences among stakeholders, including both grantee partners and peer funders. It's also led us to questions about how to understand and assess progress in an ecosystem, not as the result of organizations' individual contributions, but the ability of the ecosystem as a whole to enable reproductive autonomy for women and girls.
We are also curious about how to enhance the voices and power of more proximate actors and organizations within these ecosystems, such as grassroots organizations and groups with deep contextual understanding and connections. This means we are looking to fund a more diverse array of advocates and feminist movements as well as actors working on SRHR as part of broader health and gender justice initiatives. We are funding efforts to make services more targeted to the expressed needs and desires of users; researchers producing evidence that is co-created and in service of African advocates, feminist movements, decision-makers, and policymakers; and evidence-based advocacy campaigns and policy influencing. But questions remain about how to resource ecosystems to foster deep collaboration and a sense of community amongst diverse actors and whether these efforts really do lead to more sustainable and responsive ecosystems.
How should we fund differently to better serve the needs and aspirations of women and girls in East and Francophone West Africa?
This is of course the central question that the Global Reproductive Equity strategy intends to address. The strategy has provoked additional new and challenging questions because it marks a major shift in who and how we fund at the Hewlett Foundation, in response to what we have learned and how the SRHR field is evolving. We want to be good stewards and partners as we all address interlocking dimensions of power in the ways we work together better in the future. We want to build on the values of the Hewlett Foundation, foster partnerships of trust and mutual respect, and fund in ways that enable our partners to deepen similar values and practices. We are learning and sharing as we go and are encouraged that we are walking this journey with our partners — side by side — in the years ahead.