Ask citizens what they want, and other lessons from I Am Aware's Ghana program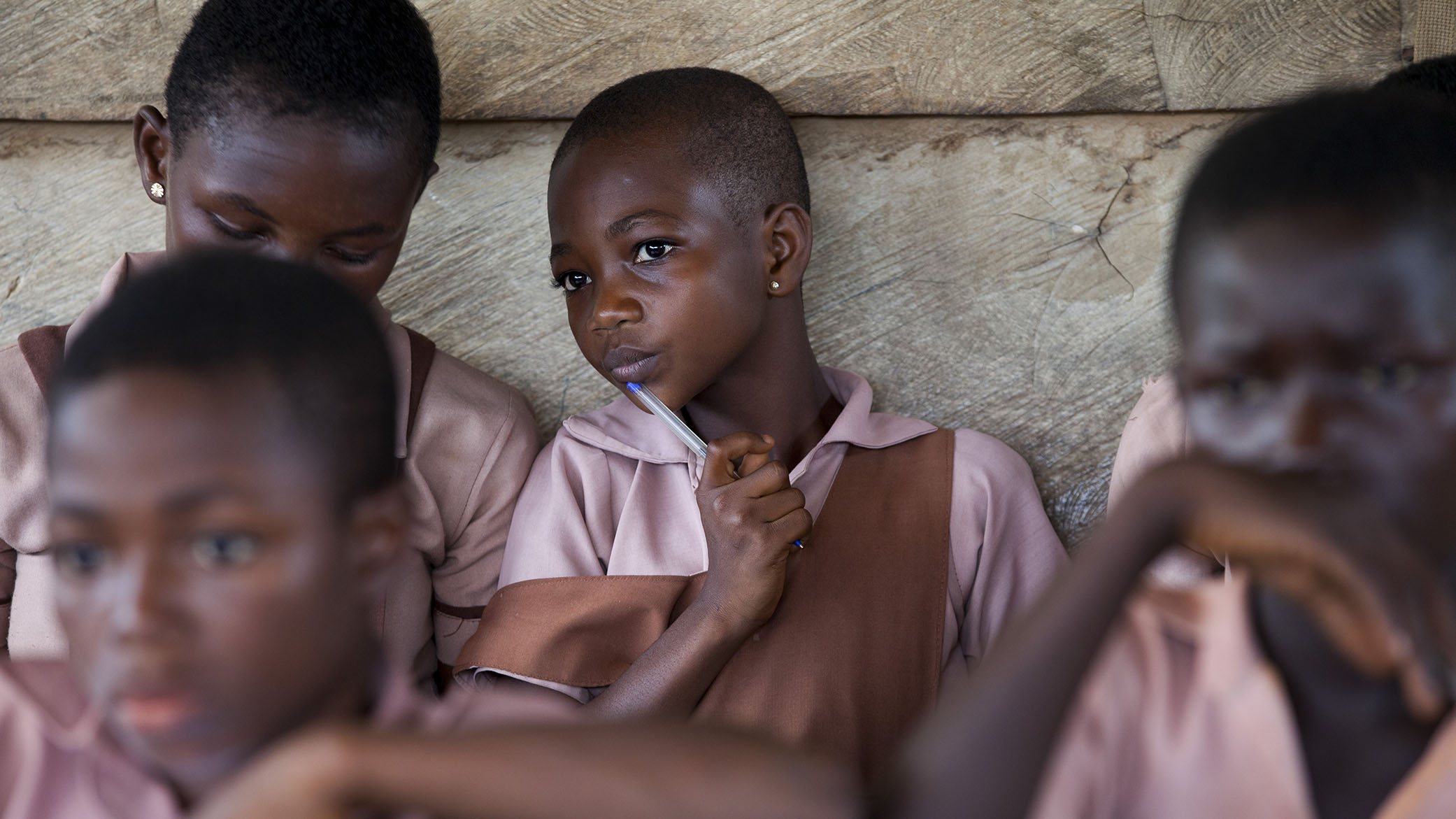 In Ghana, the Center for Democratic Development's I Am Aware program provides information to citizens about the quality of health, education, water and sanitation, roads, security and governance in 216 districts. We're privileged to support the program with a grant from our Transparency, Participation, and Accountability strategy that focuses on service-delivery monitoring, and recently had a chance to learn with the program's leaders from an independent evaluation about their work.
Among the findings: citizens' information needs differ across sectors and districts and it's best to ask them what is most useful; local partners matter for impact; and while there was evidence of citizen action and government responsiveness at the local level, it hasn't translated into national policy or budget changes.
In this video, my colleague Joseph Asunka and I share more of what's behind I Am Aware's program, why we support it, and what we're learning together. Staff from CDD-Ghana tell you more about the District League Tables they use to share information about public services with citizens directly, in conversations with local officials, and through radio and local media.
To recap, we evaluated this program for two reasons. First, CDD-Ghana was eager to learn, wanted to use the results to inform future planning, and endorsed the idea of an external and independent evaluation. Second, CDD-Ghana's ideas about how social change happens—by involving citizens in making demands on their government and in turn, creating incentives for governments to respond to those demands—are consistent with how we have been thinking about our broader set of grants on service-delivery monitoring. In short, they were eager partners, and we (and others) had the potential to learn from this evaluation in ways that could shape future work. (Hewlett Foundation readers will recognize that these elements drive our choices about what, when, and how to evaluate, as explained in our Evaluation Principles & Practices guide.)
Process-wise, we developed the evaluation questions and timeline together with CDD-Ghana, and we covered the full costs of the evaluation, and importantly, a series of public dissemination events this summer in Ghana. Oxford Policy Management and Participatory Development Associates, Ltd. conducted the independent evaluation with a team of experts from the U.K. and Ghana. The evaluators looked at:
The challenges of getting government data and presenting it in ways that are accessible and meaningful to citizen groups and other people in communities;
What types of information were most relevant to different people and why;
The most effective channels and formats for sharing information with people;
How people used the information; and
Whether this made a difference in terms of government responsiveness to people's demands for better public services, how and why.
Here's what we learned:
Citizens' needs are different; start by asking them what's useful. Citizens' information needs differ across sectors and service areas and the best way to know what is most relevant and useful to citizens is to ask them. For example, they may not always find aggregated data on service delivery outcomes helpful.  Rather, people in Ghana often appreciated information about their rights and government standards related to public services (what to expect in terms of cost/fees for services and quality of care), comparative data (how are their schools or health clinics doing compared to their neighbors) or other important data about inputs (budgets, staffing, etc).  For example, when a group of market women discovered that in Garu District, they were at the bottom of the District League Tables for open defecation, local women leaders used the data to demand and get their District Assembly to build public toilets in the Garu marketplace, noticeably decreasing unsanitary conditions.
Partnerships—especially at the local level—increase reach and impact. The I Am Aware program was especially effective at building partnerships with civil society organizations, civic groups, local radio stations and other media organizations at the district and regional level. These local partners facilitated more compelling dissemination and use of information and created multiple, safe platforms for citizens to engage with duty-bearers "to meet citizens where there are."
Citizen action increased local government responses, but we didn't see it change national budgets or policies. While there was evidence of citizen action and government responsiveness among local governments, there was no evidence of changes in policy or budgetary allocations for improved services taken at the national level. Indeed, there were limits to the changes in public service delivery that citizen groups and local governments could achieve on their own, which they attributed to their own resource and capacity constraints.  Currently, the national government of Ghana is considering adopting the District League Tables as a performance measure for district governments.  I Am Aware is encouraging the national government of Ghana to not use District League Table results as a punitive measure, but rather to use it to identify more specific performance gaps and where local governments may need more technical support and funding. In some localities, the I Am Aware partners are now teaming up with local government champions to use the results and citizen demands to make a stronger case to the national government to support those districts that are struggling the most.
CDD-Ghana has already launched the next phase of the I Am Aware program and has additional support from us to do so, which they describe in a recent press release.  UNICEF has also been an important partner and co-funder of the District League Tables. The I Am Aware team is already looking for ways to shift and deepen their work based on the evaluation findings.  In particular, the program will look for new ways to invite citizen's feedback on what they most want to know about their public services, build partnerships with more local radio stations and media to continue to expand their audience and create space for public debates, and experiment with new ways to tackle the disconnect between local and national-level change through strategic advocacy campaigns.
More broadly, these evaluation results tell us—and others working in social accountability—to keep testing our assumptions about what citizens want and will use, and whether that leads to meaningful action. It also tells us that social accountability programs that build effective partnerships with a variety of organizations at multiple levels will be more likely to reach intended audiences. And finally, closing the gap between citizen action and government responsiveness at the local and national levels remains a challenge, will take longer and is likely to require strategic advocacy that takes into account the lines of responsibility, who answers to whom, and incentives and politics of service delivery in a particular country.
We'll be incorporating these ideas and questions into our conversations with other funders, as well as our current and prospective grantees (both practitioners and researchers). And we'll continue to seek African NGO partners that are politically astute, committed to creating longer-term and effective partnerships that allow them to engage across multiple levels (grassroots, local/regional and national government) and have new ideas about how to connect the dots between local and national efforts to improve service delivery.  And in the coming months, we will also be identifying other opportunities for supporting research and evaluation that will help answer some of the most critical (and still hotly debated) questions surrounding the promise and realities of social accountability.
The full evaluation report and an executive summary can be found on the Oxford Policy Management website here.
The Hewlett Foundation's approach to grantmaking in this area is available in English, Spanish, and French.
To follow on twitter: @iamaware_ghana and @pscheid6