Aligning Passive Investment with Paris Climate Goals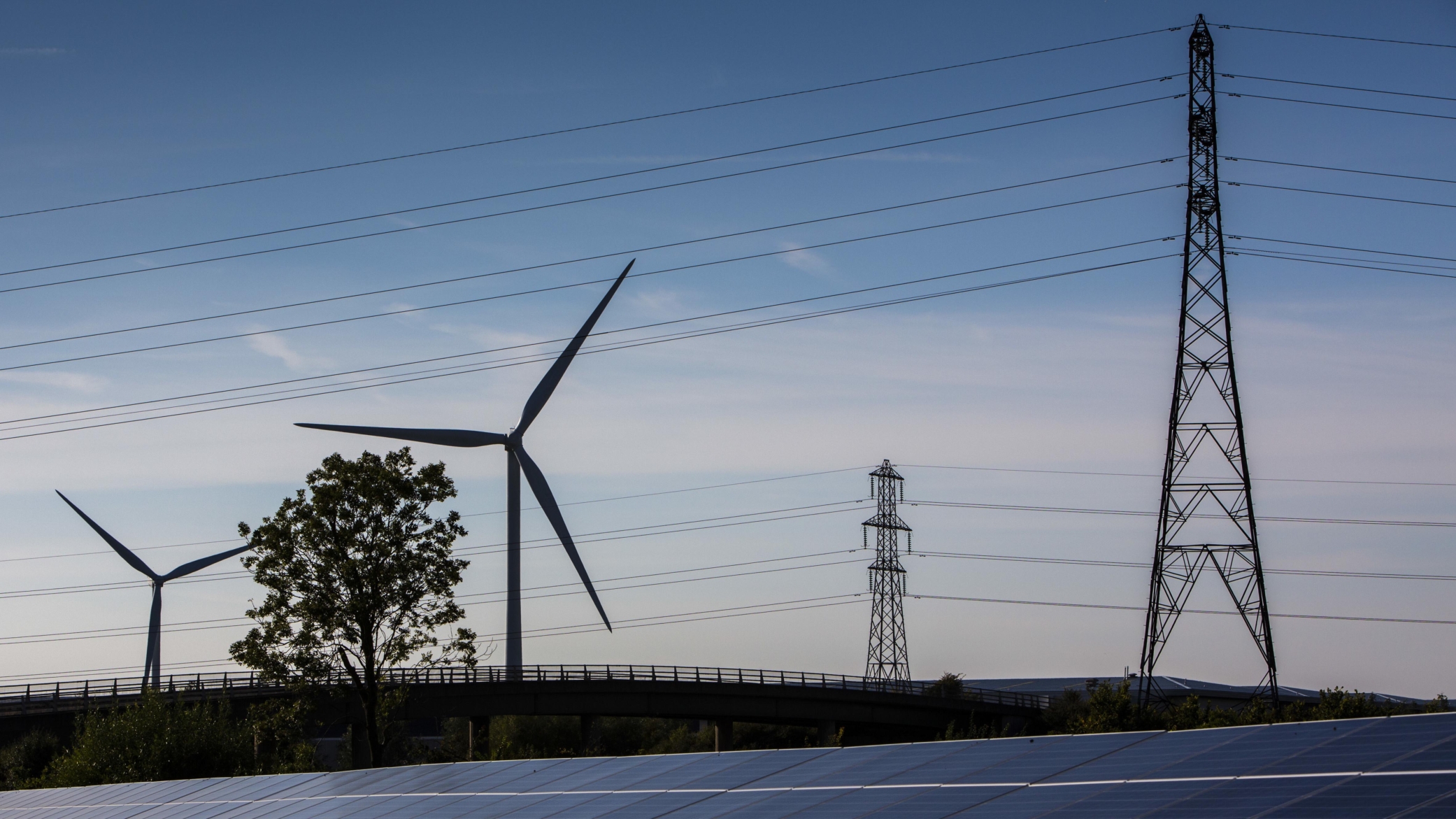 A decades-long trend in investing is becoming a serious hindrance to climate action. Last year, the proportion of money invested in passive funds overtook that invested in actively managed funds in the United States — with funds in Europe and China witnessing a similar trajectory. Instead of having investment decisions made by a management team, passive investment funds mirror carbon-intensive market indexes.
The current norm of passive investing hinders climate action in several ways. It creates a consistent flow of capital to carbon-intensive industries, weakens climate leadership in corporate governance by concentrating voting power among asset managers that do not have a climate alignment mandate, and makes it harder for asset owners to make climate-friendly changes to investment strategies.
That's why I'm proud to share that the Hewlett Foundation will provide a series of grants, starting with $2.45 million in 2020, to projects that will help ensure that passive asset management will become more aligned with decarbonization goals. The grants are part of our climate finance strategy, which aims to support the development of robust environmental, social and governance (ESG)-driven passive funds that are climate-friendly, as well as efforts that remove climate change-causing investments from products.
Here are six projects that were selected from applicants who responded to the Hewlett Foundation's Request For Proposals. These projects were selected because of the innovative ways they address key barriers and the intriguing solutions they propose, as well as the elements of diversity, equity and inclusion built in to the projects. Selection criteria also included the impact, strategy and scalability of the proposals.
Campaign for fiduciary duty definition change in the U.S. to integrate ESG factors in investment decisions. In a coalition effort, Americans for Financial Reform Education Fund (AFREF),the Action Center on Race and the Economy Institute (ACRE), the Public Accountability Institute (PAI) and Bargain for the Common Good (BCG) will campaign to change the definition of fiduciary duty to include the obligation to integrate environmental, social and governance factors — including climate change — in investment actions. The campaign will work at both the policy level, with AFREF and ACRE leveraging their knowledge of ERISA and Department of Labor regulations, and at the community level, helping workers understand how their retirement funds are being invested.
Improving agriculture data in passively managed climate-friendly funds. Adasina Social Capital and Impact Experience will partner with climate impacted communities to create open-access resources for asset managers and asset owners. These resources will make data available that can guide passive investment funds to embrace more climate solutions, especially those involving climate-friendly agriculture. This project hopes to fill gaps in data about the global seed, agrochemical and synthetic fertilizer markets and make that information public, while creating a sustainable agriculture investment screen that will address climate change and racial justice.
Aligning labor union pension funds with ESG principles and Paris Climate goals. Green Climate Finance Illinois, sponsored by the Climate Jobs National Resource Center, will work to implement an annual carbon disclosure impact analysis for union pension funds and codify an investment strategy with consultants to incorporate ESG considerations into investment decisions.
Showing investors and 401(k) programs a clear path toward climate solutions. Partnering with Women Power Our Planet and Invest for Better, Nia Community Foundation and Nia Impact Capital will launch a series of online presentations for individual investors about the importance of moving money away from polluting passive investment funds into climate solutions-focused portfolios. These presentations will build on tailored sessions with a large network of women-focused and environmental organizations.
Empowering asset owners to take charge of climate risk management by making informed allocation decisions. Working in the U.S., Europe, and China, Wilshire Associates plans to design a climate change educational curriculum in video format aimed at educating and empowering asset owners so they will be able to make more informed allocation decisions. At first working with a small group of asset owners and personally guiding them through the curriculum and building their understanding of lower-carbon index opportunities, Wilshire hopes to provide broader access to the curriculum through a dissemination partnership.
Illustrating the existing Paris-aligned ESG passive equity products and encouraging their adoption by public and private retirement plans. With the goal of helping asset managers expand and improve their offering of Paris-aligned ESG private equity projects, World Resources Institute (WRI) will develop a framework for evaluating such products and then apply that to existing offerings. WRI will then work with up to four major public and private retirement plans to encourage them to include products determined to be high quality among their default options.
We look forward to seeing how these projects can create a new path for climate solutions within asset management.