Advocates: Western communities have spoken on public lands conservation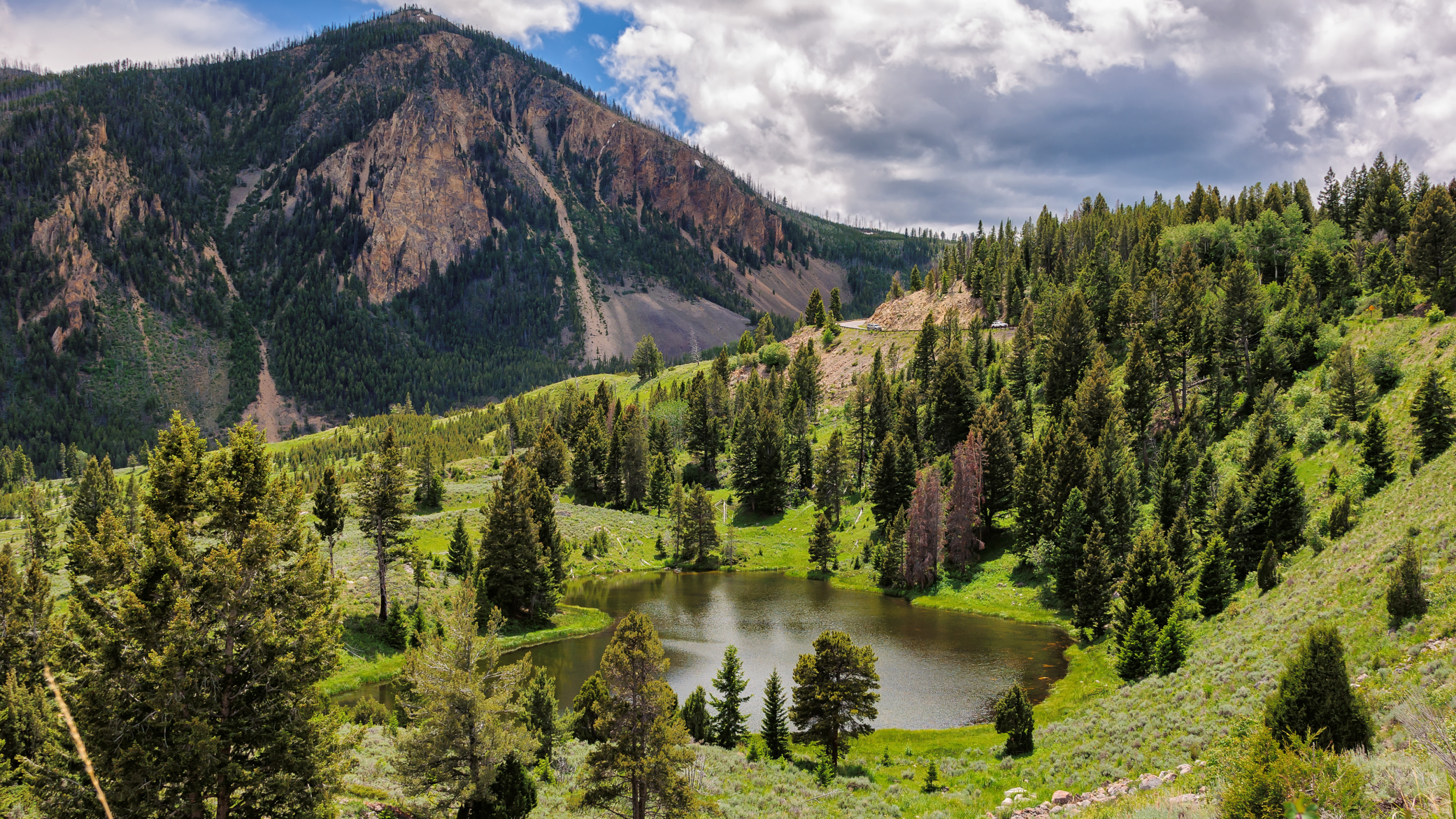 In a year when public support for conservation of our land and water is at an all-time high, and so many Western candidates for public office ran and won on pro-public lands platforms, it is regardless still extraordinary to see the bipartisan support in the U.S. Congress when it passed in February, and President Trump signed into law in March, the John D. Dingell, Jr. Conservation, Management, and Recreation Act to conserve over 2.3 million acres of America's public lands and waters. It was a historic 92-8 vote in the U.S. Senate and 363-62 vote in the U.S. House, demonstrating uncommon agreement at a time of intense polarization on nearly every other issue.
The crown jewel of the 600-page law is its permanent authorization of the Land and Water Conservation Fund (LWCF), the nation's preeminent program to fund community parks and pools, trails, soccer fields, conserve working lands, and protect national parks and forests nationwide. Instead of taxpayer dollars, LWCF relies on a portion of the fees paid by oil and gas companies drilling in U.S. waters offshore.
The Dingell Act also extends the life of the popular Every Kid Outdoors program, which allows fourth graders and their families to visit national parks and other public lands for free; designates four national monuments, including the Mississippi home of civil rights hero Medgar Evers; increases access for hunting and fishing on national public lands; conserves more than 1 million acres of wilderness in California, New Mexico, Oregon, Utah, and Washington; and protects public lands near North Cascades and Yellowstone National parks from new mining.
For years, across the American West, hunters and anglers, small business owners, outdoor companies, Latino faith leaders, ranchers and landowners, local elected officials, environmental justice advocates, tribal leaders, recreation enthusiasts, and so many others worked to find common ground, identify conservation solutions, build coalitions, engage the public, educate policy-makers, and advance the policy proposals included in this law for the benefit of communities and economies nationwide.
To learn more, we spoke with two longtime advocates, Maite Arce, executive director and CEO of the Hispanic Access Foundation, which educated the public and policy-makers about the need to reauthorize the Land and Water Conservation Fund, and Colin Davis, owner of the 120-year-old Chico Hot Springs Resort in Pray, Montana, and member of the Yellowstone Gateway Business Coalition, which worked for years to protect the national forestlands and communities north of Yellowstone National Park from new large-scale gold mining. Their comments summarize the importance of protected lands and waters to all Americans, and reflect how collaborative, community-driven conservation solutions like these transcend politics.
When there are so many other issues of pressing concern today, why did you advocate for conservation of our land and water?
Maite: The Land and Water Conservation Fund is one of the most critical tools our nation has for creating access to the outdoors, especially for diverse and urban communities, and protecting the places we love. Whether it's a national park in California, or a local pool in the rural town of Rifle, Colorado; Apodaca Park in the heart of Las Cruces, New Mexico; Bill Baggs Cape Florida State Park near Miami; or Spring Mountain Ranch State Park on the outskirts of Las Vegas, these places are our backyards. It was important for us to demonstrate why LWCF matters to Latinos and why they should be engaged in policy discussions. It's about the personal connection we have with these places and what they represent for our families and communities – time together, healthy recreation, cultural heritage, economic opportunity.
Colin: We own Chico Hot Springs, but also, I am the father of two girls; they were born here. One hundred and seventy people work for me; they're my family, too. In this community, kids grow up together. We spend weekends on the river together. Gold mining outside Yellowstone was a threat to all of this, and all of us. So many unknowns, including environmental damage from truck traffic to the land, and a risk to the Emigrant Gulch aquifer that feeds the Yellowstone River. No question in my mind. I had to champion the rights of the people who work for me, and my family, my kids. And I was only one voice in the choir. The entire community came together and said we don't need it here; we don't want it here.
In what way does the Dingell Act reflect the values of the West?
Maite: In some regards, I feel that the government shutdown shined a spotlight on the importance of public lands and national parks. We all witnessed the negative impact on cultural heritage, local economies, jobs, wildlife, and visitor experiences in the outdoors, and perhaps this served as a catalyst for Congress. Public support for conservation and programs like LWCF are hitting new heights; there is growing concern over climate issues, wildfires, water resources, and public lands protections in communities across the West. As a pastor from Las Vegas reminded me: "the public lands package passed because it is a moral issue. These public lands and policies like LWCF need to be supported by all of us because they impact all of us in some way."
Colin: We had a party at my house and watched the U.S. House vote on the bill. It really struck me then how impressive it all was. We all live here for a reason. We want to be in touch with the outdoors. Here, there is less anonymity; you can be held accountable for your actions and you also can talk with your neighbors, sit down, and find common ground. Our coalition was made up of people from all walks of life, and it took us four years together to protect our valley. It is all right there in the U.S. Senate and U.S. House votes; the West has spoken.