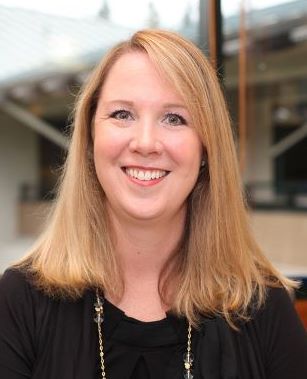 MENLO PARK, Calif. – Margot Fahnestock, a policy expert in family planning and reproductive health, has joined The William and Flora Hewlett Foundation as an officer in the Foundation's Population Program, officials announced today.
Fahnestock managed West Africa field operations for a health policy initiative at the Futures Group, funded by the United States Agency for International Development (USAID), for which she provided technical and managerial oversight for family planning and reproductive health, HIV and AIDS, and malaria programs. Since 2005, she held a variety of positions with the Futures Group and has extensive experience working in Africa.
At Hewlett, she is responsible for grantmaking to reduce unintended pregnancies and ensure reproductive rights in developing countries, particularly in sub-Saharan Africa. The grants include a mix of service delivery, research, advocacy, and training strategies.
Fahnestock replaces Nicole Gray, whose term ended in July. (Program officers and directors at the Hewlett Foundation are limited to a single eight year term.)
"Margot's rich range of experience both in Africa and in the world of policy makes her an ideal person to manage this portfolio of grants," said Sara Seims, director of the Population Program at the Hewlett Foundation. "We look forward to her contributions to the team."
After graduating from the University of California, Los Angeles with a bachelor's degree in English, Fahnestock spent two years in the Peace Corps, where she taught English in a rural village in Mali and designed a series of seminars on women's health care issues that she presented to school-age girls.
Fahnestock received a master's degree in public policy from the University of Chicago in 2000.
"I'm excited to join the Hewlett Foundation to pursue solutions to the issues that I've made my life's work," she said. "Hewlett has a well-deserved reputation for effectiveness and I'm very much looking forward to being part of that team."
About The William and Flora Hewlett Foundation
The William and Flora Hewlett Foundation has been making grants since 1967 to help solve social and environmental problems at home and around the world. The Foundation concentrates its resources on activities in education, the environment, global development, performing arts, philanthropy, and population, and makes grants to support disadvantaged communities in the San Francisco Bay Area.
Contact:
Jack Fischer
Hewlett Foundation Communications Officer
(650) 234-4500 x5744
jfischer@hewlett.org