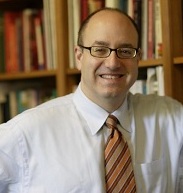 MENLO PARK, Calif. – The Board of Directors of The William and Flora Hewlett Foundation announced today that it has selected Larry Kramer to be the Foundation's next president. Mr. Kramer, a noted constitutional lawyer, has been dean of Stanford Law School since 2004. Among his many accomplishments, Mr. Kramer helped launch partnerships with Stanford research centers focusing on social justice, energy, natural resources, criminal justice, conflict resolution, and global politics, among other issues. He has also helped establish legal education projects in Afghanistan, Bhutan, Kurdistan, and East Timor.
The selection comes after an extensive international search led by a committee of members of the Hewlett Foundation Board of Directors in partnership with the executive search firm Heidrick & Struggles. The search committee was chaired by Stephen C. Neal, chairman of Cooley LLP, and assisted by Hewlett Foundation Vice President Susan Bell, who served as Deputy. The committee included Walter B. Hewlett, the son of William and Flora Hewlett and chairman of the Hewlett Foundation Board; the Hewletts' daughter Mary H. Jaffe; Byron Auguste, a director at McKinsey & Company; and Richard C. Levin, president of Yale University.
Mr. Kramer replaces Paul Brest, who has served as president since 2000. In summer 2011, Mr. Brest announced that he would be stepping down in 2012. Mr. Brest will continue to serve as president until Mr. Kramer begins on September 1.
"When we began this search, we certainly didn't think we would hire another dean of Stanford Law School to lead the Hewlett Foundation," said Mr. Neal. "But we were committed to finding the most talented, visionary person we could, no matter where he or she came from. Over the last several months, we met with leaders in all sectors of society—business, government, academia, the nonprofit sector—and talked to them about who could best lead this Foundation. In conversation after conversation, Larry emerged as just the kind of leader we were looking for. He is the perfect person to strike the right balance between maintaining the Foundation's current programmatic grantmaking approach and making sure that the Foundation is constantly thoughtful, creative, and nimble in a changing world."
"This is an extraordinary opportunity and an equally extraordinary challenge," said Mr. Kramer. "The Hewlett Foundation has chosen to take on some of the world's most pressing problems— climate change, global poverty, education, and women's health, among others. It's audacious to think that we can make a difference given the scale and the scope of these problems. But we've also seen how the great work of the organizations that philanthropy supports can improve people's lives. My job will be to build on that success and continue to find ways to achieve the greatest amount of good with the Foundation's precious resources. I'm so pleased to have been chosen to continue this important work, and I'm truly thrilled at the prospect of what we can accomplish."
"We wanted to be sure we found someone who knows and believes in this organization's mission and values and who knows how to lead in accordance with them, and we found that in Larry Kramer," said Mr. Hewlett. "My parents started this foundation in 1966, and they put strong values in place that I'm proud to say continue to this day. We operate in a low-key manner and try to focus on the impact that our work will make. This is how Larry has operated throughout his career. With strong, quiet leadership, he has accomplished incredible things at Stanford Law School. It was so important that we select a president who understands our work and embodies our values. Anyone who knows Larry will tell you that this is an extraordinary match."
Mr. Kramer, 53, grew up outside Chicago in the working-class towns of Niles and Morton Grove, Illinois. He attended a public high school, working as a caddie, gas station attendant, short-order cook, Kmart clerk, and shoe salesman. He attended Brown University—one of the first from his high school to go to an Ivy League university. He worked his way through college and then law school at the University of Chicago. After clerking for the legendary jurists Judge Henry J. Friendly of the U.S. Court of Appeals for the Second Circuit and U.S. Supreme Court Justice William J. Brennan Jr., Mr. Kramer was asked to join the faculty of the University of Chicago Law School, where he became a full professor at the age of 31.
After professorships at the law schools of the University of Michigan and New York University, Mr. Kramer was named Richard E. Lang Professor of Law and dean of Stanford Law School in 2004, and he quickly earned a reputation as a maverick educator. At Stanford, Mr. Kramer was successful in creating or expanding law centers dedicated to social justice, public service, and international legal training; shifting the law school's calendar to allow its students to engage in interdisciplinary studies with Stanford University's many other schools; and spearheading a new model for legal education that combines the study of other disciplines with expanded training, enabling students to represent clients and participate in cases while in law school.
He is a member of the board of directors of Equal Justice Works, an organization that provides legal support and training to benefit underserved communities. Mr. Kramer is the author of four books and scores of articles on a wide variety of legal issues. He holds an A.B. in religious studies and psychology from Brown University and a J.D. from the University of Chicago Law School.
About The William and Flora Hewlett Foundation
The William and Flora Hewlett Foundation has been making grants since 1967 to help solve social and environmental problems at home and around the world. The Foundation concentrates its resources on activities in education, the environment, global development and population, performing arts, and philanthropy, and makes grants to support disadvantaged communities in the San Francisco Bay Area. A full list of all the Hewlett Foundation's grants can be found here.
Contact:
Jack Fischer
Communications Officer
(650) 234-4500 ext. 5744
jfischer@hewlett.org