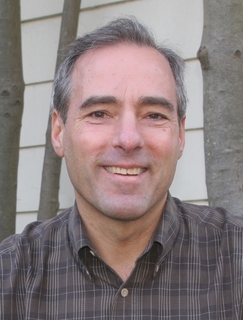 "Foundations" is a series of informal question-and-answer sessions with employees and others affiliated with The William and Flora Hewlett Foundation to give them an opportunity to explain their work.
Denis Udall is an officer in the Education Program. In this position, he manages a portfolio of grants that supports college readiness and community colleges and coordinates it with the Program's new "deeper learning" strategy.
Before joining the Foundation, Udall served as a program officer at the Walter S. Johnson Foundation, where he focused on grantmaking and project development for initiatives to help former foster care youth, postsecondary education, and training for youth and young adults. Earlier he worked for fifteen years in urban schools and programs to serve youth, including ten years for Outward Bound USA. Udall also worked with Oxfam USA's Latin America program; was a research assistant at the Kennedy School of Government; and consulted with WestEd, the National Writing Project, and the Bay Area Coalition of Equitable Schools. He holds a bachelor's degree in community development from the University of Colorado at Boulder and an Ed.M. from the Harvard Graduate School of Education.
Here Udall discusses the roles and problems of community colleges and how grantmaking for the colleges fits with the Foundation's deeper learning strategy.
Community colleges sometimes seem like the neglected child of higher education, but they are vitally important. Would you explain why?
They absolutely are. The vast majority of students in postsecondary education in this country attend community colleges. Most states have "open access" community colleges, which means that anyone over 18 with a high school diploma or General Equivalency Degree can enroll. Nationwide, there are close to 12 million students enrolled in community colleges, and 3 million in California alone. So sheer numbers are part of what make them important.
Less well known is the role of community colleges in career and technical training. In the United States, community colleges are the linchpin for developing the workforce. They offer a whole range of studies that end with the awarding of certificates in a variety of professions—training in everything from construction and electrical installation to health care and bio tech. Lots of these career paths offer graduates a wage that will sustain a family. By and large, students attending for that reason are older—aged twenty-five years or older—and highly motivated. Community colleges are well suited to them.
About half of those who attend community college do so with the intention of transfering to a four-year college or university. The California State University and University of California systems have far more demand than seats to accommodate students. Thanks in part to the California's chronic budget problems, the same is becoming true for its community colleges. People get frustrated, they drop to part time, and part-time students generally don't do as well academically and are less likely to complete a degree.
Aside from the lack of resources because of budget problems, are there other reasons community colleges are not working as well as they might?
The problem in higher education now is that institutions are geared toward the traditional student of the 1950s or 1960s: a student who had financial support, was enrolled full time, and pursued a liberal arts degree. That student is quickly vanishing, but we have a system still built around that model. Ideally, community colleges would be structured to accommodate the two-thirds of community college students who are part-time or who fit other nontraditional profiles like young parents and workers trying to retool so they can get a leg up in the job market.
Interestingly, half of all students who get a bachelor's degree started in community colleges and they tend to stay in school and complete their degree at higher rates than students who started at a 4-year institution. So we need to do everything we can to help these students complete their community college goals so they can move on.
So despite their importance, community colleges have relatively low rates of completion. Why is that, and what can be done?
There are many problems, lack of resources key among them. But one issue that's getting a lot of attention is the remedial education that many new community college students need before they're prepared for college-level work. Essentially, for whatever reason, they have to repeat work they did in high school. Either what they learned has been forgotten, or they've been out of school for some time, or there may be a lack of alignment between high school and postsecondary standards.
Sixty to seventy percent of community college students require some remedial work, usually in math and English. Students may need as many as several levels of remedial courses before they reach college-level work, and it can take years to get through them. Unfortunately, about 15 percent of the students who are assessed as needing remedial work never show up for the first day of class. This wasn't their image of themselves. They may have graduated high school and even had a pretty decent grade point average. And now they're placed in remedial classes which they have to complete before they can even begin a degree program. It's a real deterrent.
And the attrition continues throughout the students' progress through the remedial courses. By the end, just 22 percent of students who start three course levels below college English make it through the remedial courses and start college-level English. For math, the figure is more like 16 percent.
You can start to see why studies show that California isn't producing enough qualified workers to meet the state's future workforce needs and why improving community college completion rates is so important.
So what's the solution to the problems of remedial education in community colleges?
There's a movement gaining momentum that calls for accelerating the remedial course work. There are two parts to it. Studies are starting to indicate colleges can make modest changes that reduce the time students need to complete remedial work. Teaching the same course work in less time means losing fewer students. For example, one of our grants, to Carnegie Mellon University, is for online, computer-mediated teaching they've developed that speeds up rates of learning. Then there's a new approach recommended for students who score close to the cutoff for needing remedial classes. They can be enrolled in college-level courses and given extra tutoring on the side.
Colleges can also reduce the need for some of this remediation among students seeking career and technical training by giving them only the math they need for their chosen work—whether as a radiation tech, or a respiration therapist, or whatever—as part of their training. So students can begin training for a career immediately and pick up their basic skills along the way.
What about the role of high schools in reducing the need for remedial college courses?
Right now there's a mismatch between what students learn in high school and what colleges expect them to know, and achieving better alignment has proved difficult. For one thing, governance of higher education is fragmented, so it's hard to get broad agreement on academic standards.
This is where what we call "deeper learning" comes in. This new grantmaking component in the Foundation's Education Program focuses on students' developing skills in critical thinking, communications, and collaboration, among other things. Research has shown that even those students who don't need remedial classes often come into college knowing content—they can perform basic computations and they have memorized facts—but they can't do enough with this knowledge. They can't think critically about issues; they can't solve problems independently. These are the very skills that deeper learning stresses in secondary school education and that make a student truly ready for college work. Aside from the remedial issue, it's the lack of these deeper learning skills—critical reasoning, the ability to communicate clearly, to work cooperatively, and to learn independently—that cause students to fail, or fail to complete, college.
After months of research, analysis, and consultation with top thinkers in the fields of education, business, and public policy, we at Hewlett have concluded that making grants to encourage the development of these skills will give students the greatest potential to succeed in college and in the global workforce.
So we've begun to make grants to organizations that promote the teaching of deeper learning skills in K-12 schools nationally, with a particular focus on improving assessments that can measure a student's academic growth in these areas. This approach doesn't replace learning the basics; it builds on them.

A final piece of the puzzle is for community colleges to start to consider graduating students based on their mastery of deeper learning skills rather than time sitting in a classroom or units of coursework they have completed. This is a more difficult, longer-term proposition, but one that would focus more attention on meaningful deeper learning competencies.