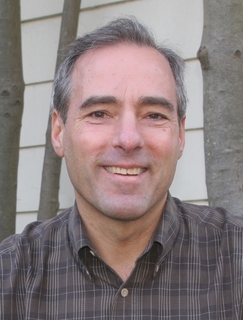 MENLO PARK, Calif. – Denis Udall, an expert in school reform and teacher professional development who for the past year has served part-time with the Education Program of The William and Flora Hewlett Foundation, will join the Foundation full-time as an Education program officer, Hewlett officials announced today.
For the past ten years, Udall has served as a senior program officer with the Walter S. Johnson Foundation in Menlo Park, California, where he developed grantmaking strategies across a wide range of educational issues, from improving community colleges to supporting at-risk youth's educational success. For the past year, he has also served part-time at the Hewlett Foundation, managing its community college portfolio.
"Denis's deep knowledge of learning science, the K-12 and community college systems, and educational theory have been extremely valuable," said Barbara Chow, director of Hewlett's Education Program. "We're thrilled that he has agreed to join us full-time."
In his work at Hewlett, Udall will continue to manage the college readiness and community college portfolio and coordinate it with the Program's new "deeper learning" strategy. Deeper learning embraces a series of skills that enable students to go beyond basics and master core academic content through thinking critically, solving complex problems, working collaboratively, and communicating effectively.
Udall earned a bachelor's degree in community development at the University of Colorado at Boulder and a master's degree in educational learning theory and public policy from the Harvard Graduate School of Education. After earning his bachelor's degree, he worked at the Fund for the City of New York, where he helped develop Outward Bound USA's first urban center.
While pursuing his degree at Harvard, Udall began working at Oxfam America, where he launched an alliance of U.S. environmentalists and Amazonian indigenous peoples. After this, in the mid-1990s, he worked at Expeditionary Learning Outward Bound, where he helped design a model for school reform that eventually was adopted in 150 schools in twenty-nine states.
Beginning in 1998, Udall designed, founded, and helped operate the North Oakland Community Charter School in Oakland, California. He joined the Walter S. Johnson Foundation in 2000. While there, he continued to help oversee the charter school for three more years.
"I'm delighted to join the Education team at Hewlett full-time," Udall said. "Improving the quality of teaching and learning in the nation's schools and colleges has been my life's work, and I look forward to continued pursuit of those goals at the Hewlett Foundation."
About The William and Flora Hewlett Foundation
The William and Flora Hewlett Foundation has been making grants since 1967 to help solve social and environmental problems at home and around the world. The Foundation concentrates its resources on activities in education, the environment, global development, performing arts, philanthropy, and population, and makes grants to support disadvantaged communities in the San Francisco Bay Area.
Contact:
Jack Fischer
Hewlett Foundation Communications Officer
(650) 234-4500 x5744
jfischer@hewlett.org