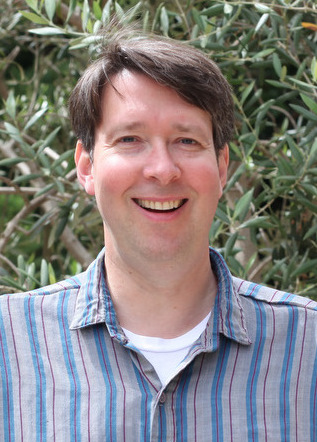 MENLO PARK, Calif. – Christopher Shearer, a former associate executive director of the National Geographic Society's Education Foundation, has joined The William and Flora Hewlett Foundation as an officer in the Foundation's Education Program, officials announced today.
Shearer managed grantmaking for the National Geographic Society's $140 million education foundation, which makes awards to address K-12 education policy, financing, and reforms in teacher preparation and practices in the United States and Canada. Since 1997, he held a variety of positions with the Society, including program officer, director of strategic initiatives, and director of grantmaking. While at National Geographic, he also served on the boards of the Washington Regional Association of Grantmakers, the Geography Education National Implementation Project, and the Canadian Council for Geographic Education.
At Hewlett, he will help manage the Foundation's grants to reform education through changes in state education policy and will help the Education Program implement a strategy it calls "deeper learning." In addition to emphasizing the mastery of core academic content, deeper learning stresses the importance of critical thinking, working collaboratively, communicating effectively, and teaching students how to learn independently.
"Chris's long experience in education reform makes him ideally suited to join our work to improve learning in California and throughout the country," said Barbara Chow, director of the Education Program at the Hewlett Foundation. "We couldn't be more pleased to welcome him to the team."
From 1993 to 1997, Shearer was a staffer with the Institute for Educational Leadership's National Health & Education Consortium, where he was responsible for promoting research, communication, and collaboration among fifty-eight leading education and health care professional associations committed to improved outcomes for school-aged children. Before that, he served as the executive assistant to the president of the Pew Charitable Trusts, where he worked as a liaison to department directors and for special projects.
Shearer has a bachelor's degree in English literature and biology and a master's degree in English literature, both from the University of North Carolina at Chapel Hill.
"The educational reality today is that students will need deeper learning knowledge and skills for increased economic opportunity and civic engagement as adults," said Shearer. "I'm excited to be joining the team at Hewlett, which is at the forefront of this work."
About The William and Flora Hewlett Foundation
The William and Flora Hewlett Foundation has been making grants since 1967 to help solve social and environmental problems at home and around the world. The Foundation concentrates its resources on activities in education, the environment, global development, performing arts, philanthropy, and population, and makes grants to support disadvantaged communities in the San Francisco Bay Area.
Contact:
Jack Fischer
Hewlett Foundation Communications Officer
(650) 234-4500 x5744
jfischer@hewlett.org