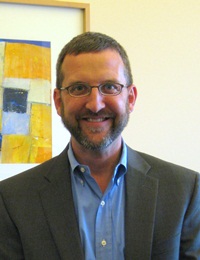 John E. McGuirk is director of the Foundation's Performing Arts Program, which makes grants to support the arts in the San Francisco Bay Area. Here, he explains the Program's new strategic plan for grantmaking and why it was adopted.
What prompted the decision to embark on a new strategic framework for grantmaking in the Performing Arts Program?
There were two factors. First, the previous strategic framework was created in 2008 by my predecessor just before the economic recession hit. We recognized that with significantly reduced resources we needed to refine our thinking. Second, the Foundation has placed an emphasis on grantmaking that focuses on outcomes, which means we set long-term goals and identify measurable steps to get there. We organized our grantmaking strategies to enable us to track the impact we are having.
What is the focus of the new framework for grantmaking?
The framework renews the Foundation's commitment to the performing arts and reaffirms our legacy of multi-year, general operating support to a broad constellation of performing arts organizations largely in the San Francisco Bay Area. Our goal is to ensure continuity and innovation in the performing arts through the creation, performance, and appreciation of exceptional works that enrich the lives of individuals and benefit communities throughout the Bay Area.
To achieve the goal, the framework has three components with related outcomes:
1. Continuity and Engagement – Bay Area public engages in a variety of arts experiences.
2. Arts Education – California's K-12 students have equitable access to multi-disciplinary arts education opportunities.
3. Infrastructure – Organizations and artists have the resources to be effective.
Are there ways in which Performing Arts grantees will be affected by these changes and, if so, how?
The current portfolio of grantees fits well with the new strategy. Our selection criteria for grantees will remain the same: quality artistic products, participation and engagement of audiences, strong organizational leadership, fiscal responsibility, and strategic alignment with the Program's goals. One significant change is the introduction of a short application form for grant renewals, which will make it much easier for organizations to reapply for grants.
How has the work to revise the strategy changed your thinking about Performing Arts grantmaking?
When the Foundation was founded more than forty years ago, some of its first grants were to arts organizations. The arts have remained a priority ever since. But we all recognize that the field is very different now than it was more than four decades ago. Changes in technology, demographics, and consumer behavior all influence the way arts are created, disseminated, and consumed. So this plan enables us to continue to evolve our grantmaking with the cultural needs of our communities.
How have these factors changed?
The Bay Area's new demographics probably represent the biggest change. Our region has significantly diversified by age, income, education level, and race and ethnicity. And it's expected to continue to evolve rapidly. All those changes have implications for how the public wants to engage the performing arts.
Technology has revolutionized the way that we create, disseminate, and consume art. We can watch an opera on an iPhone, or go to the ballpark for a live simulcast, or watch at a neighborhood movie theater. These possibilities didn't exist forty years ago—if you wanted to see the opera, you went to the concert hall. Technology has made arts more accessible.
The third shift is in consumer behavior. People have far more choices for entertainment and leisure activities. Over the last twenty years, arts attendance has been declining, and ticket-buying patterns have changed significantly. And that has implications for the business model of arts organizations and how they earn revenue. At the same time, personal engagement in artistic practice and creativity is growing rapidly.
What are the next steps?
We launched two research studies. First was on the financial health and capitalization needs of our grantees through analysis of information in the California Cultural Data Project. We expect to share this information with our grantees and the field at the end of 2012. The second research study seeks to understand who participates in the arts and who benefits from Hewlett's support. We will create methodology to collect standardized demographic information from a subset of our grantees. And finally, we will open a Letter of Inquiry process in 2013 to identify approximately ten new grantees through a competitive process.