How arts organizations are growing the audiences of tomorrow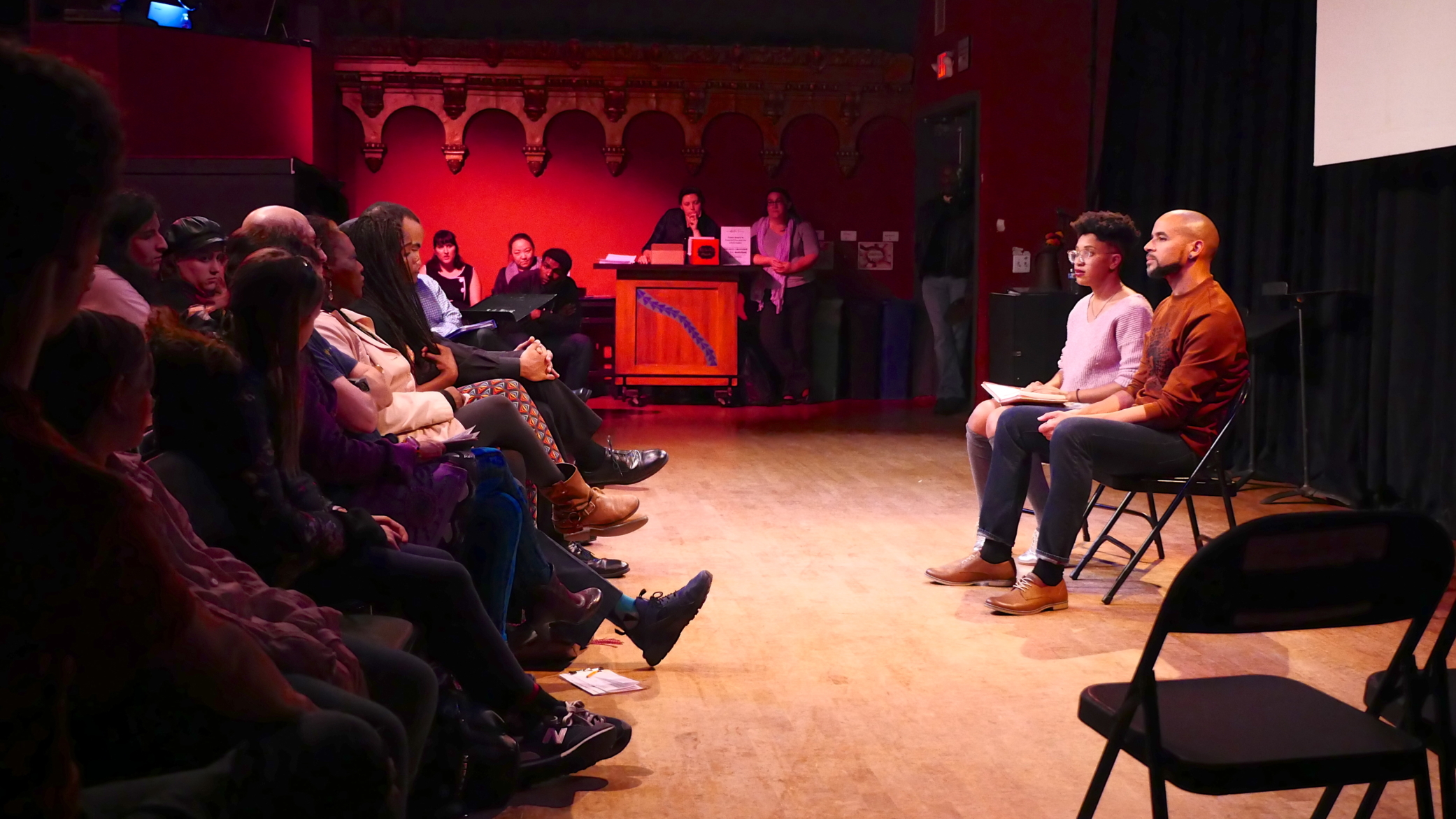 It's a typical Wednesday evening at SPiN: the rock music is blaring, the drinks are flowing, and the balls are flying. The only unusual thing about this particular night at the trendy ping-pong bar in San Francisco's South of Market neighborhood is the dancing. The place is packed with young artists from the San Francisco Ballet. Though the dancers aren't there to perform, they can't help themselves from leaping and gliding while whacking balls across the net.
The dancers are at SPiN as part of the San Francisco Ballet's latest audience development effort—a series of pop-up events tied to the company's Unbound Festival, a large-scale festival of contemporary works that unfolded at the War Memorial Opera House in spring 2018. The dancers at SPiN take on ballet fans in a heated knockout ping-pong competition. They also happily mingle, sharing laughs and drinks.
"One of the real goals of that event was to break down some of the barriers between our artists and our audience," says Jennie Scholick, the ballet's associate director of audience engagement. "Also, some of our dancers really love ping-pong."
Counteracting the crowded, competitive marketplace

Experiments like this one are becoming increasingly common in the Bay Area performing arts world as cultural organizations come to terms with the reality of losing market share amid the whiplash of fast-changing demographics and even faster-changing technologies.
The Bay Area's population is becoming more diverse with each passing year. According to data from the Association of Bay Area Governments, 58 percent of Bay Area residents are people of color, and 30 percent are foreign-born. And in recent years, the region has seen a huge influx of young people. Yet this reality isn't reflected in the core audiences of many Bay Area arts institutions. Data gathered by a group of 47 Hewlett Foundation grantees through a recent audience research study shows that their audiences are older, have higher levels of educational attainment, and are less racially and ethnically diverse than the Bay Area population overall. This is consistent with other studies of performing audience demographics, both locally and nationally.
Meanwhile, research from the National Endowment for the Arts shows that although only a third of U.S. adults attend cultural events in person, a staggering 71 percent say they watch and listen to cultural products on the internet, from songs on Spotify to dance videos on YouTube.
"At a fundamental level, arts organizations are grappling with how to remain relevant in a rapidly evolving society," says Emiko Ono, program director of performing arts at the Hewlett Foundation. "As the Bay Area's population changes—along racial, ethnic, generational, and economic dimensions—so do the tastes and expectations of local audiences. At the same time, technology has radically transformed when, where, and how people engage in the arts. Arts organizations know they need to adapt, but they're still figuring out the best way to do so. We are seeing a lot of experimentation in the field to try to inspire public engagement with the arts."
That's why the Hewlett Foundation is doubling down on its efforts to help cultural organizations large and small across the Bay Area increase their visibility and compete for the public's attention and resources in today's crowded, competitive marketplace. In addition to undertaking discrete projects like its Audience Research Collaborative (which provided technical assistance to grantees looking to get better at understanding their audiences), the foundation is encouraging all of the groups that it works with to consider what they are doing to build future audiences.
"With so many options, highly customized and targeted messaging can help an organization stand out from the crowd," Ono says. "But highly customized and targeted artistic experiences have to follow if we want audiences to come back for more."
Dreaming up novel experiences
The San Francisco Ballet is one Bay Area organization working towards this goal. The ballet hosted two additional pop-up events beyond the ping-pong extravaganza earlier in the season at various venues around San Francisco, including a dance film night at The Chapel, a bar and music venue in the city's Mission District. For three years starting in 2015, the company transformed the War Memorial Opera House into a club-like setting for Sensorium, a lavish evening of interactive installations, dance performances and a deejayed dance party.
The ballet markets these experiences specifically at a younger audience. The company put the word out via its email newsletter aimed at 21- to 39 year-olds known as The List, as well as via social media. Scholick considers the ping-pong event a success because it nearly sold out, and because of the way in which it inspired everyday, human interactions.
"Thinking of an art form like ballet, which sometimes can feel like there's such a distance between the performer and the audience, it's kind of fun to break down some of those walls and play ping-pong and have a few beers with the dancers," says Natalie Dillon, who attended the SPiN event with a friend. "It's a novel experience."
Scholick says events like these not only break down barriers, but also help to grow The List, which currently has 6,500 members and offers discounts to performances and other offers. She says there were around 15 to 20 new signups for The List at the SPiN event and that The List has helped drive ticket sales to mainstage performances. "The List is a really great way to bring people in both to fill seats that haven't sold and also to keep them coming back," Scholick says.
She also points out, with satisfaction, that 40 percent of patrons who had never attended a San Francisco Ballet performance before they went to Sensorium ended up buying a ticket to a subsequent show at the War Memorial Opera House in 2017. "That to me is a fabulous return on investment," Scholick says.
"What's compelling about the ballet's approach is that they're not trying to reinstate the patronage model through these events," Ono says. "They're looking to make the institution matter to potential audiences in a totally new way."
Beyond working to attract young people, the ballet is also devoting attention to other communities. "We can't expect audiences to come to us if they don't know that the San Francisco Ballet is a place where they'll feel welcome," Scholick says. To that end, the organization has piloted and developed various engagement programs geared toward specific Bay Area populations, like Nite Out for the LGBTQ+ community, which returned in 2018 after a hiatus of several years. Also, its education and training department provides free dance classes, workshops, camps, scholarships, and other forms of engagement to a wide array of groups, including the Boys & Girls Clubs of San Francisco and Autism Fun Bay Area.
Still, Scholick says her organization could be doing more to inspire the next generation of dance enthusiasts to engage with ballet. One of the biggest challenges facing hers and other dance companies is finding ways to present actual dance—as opposed to hosting ping-pong competitions, lectures, happy hours or anything else that doesn't involve live dancing—in non-traditional venues that are unlikely to have sprung floors and other necessary amenities.
The organization would love, for instance, to present dance at the campuses of Silicon Valley technology companies, with their potentially huge untapped audiences of young professionals. (Scholick says she was thrilled to hear that Facebook has a "dance affinity group" after collaborating with the social media company on a dance film streaming project recently.) But the plan may take a while to come to fruition. "We have talked about it," Scholick says. "It's not something we've really figured out how to do effectively. It's on my to-do list."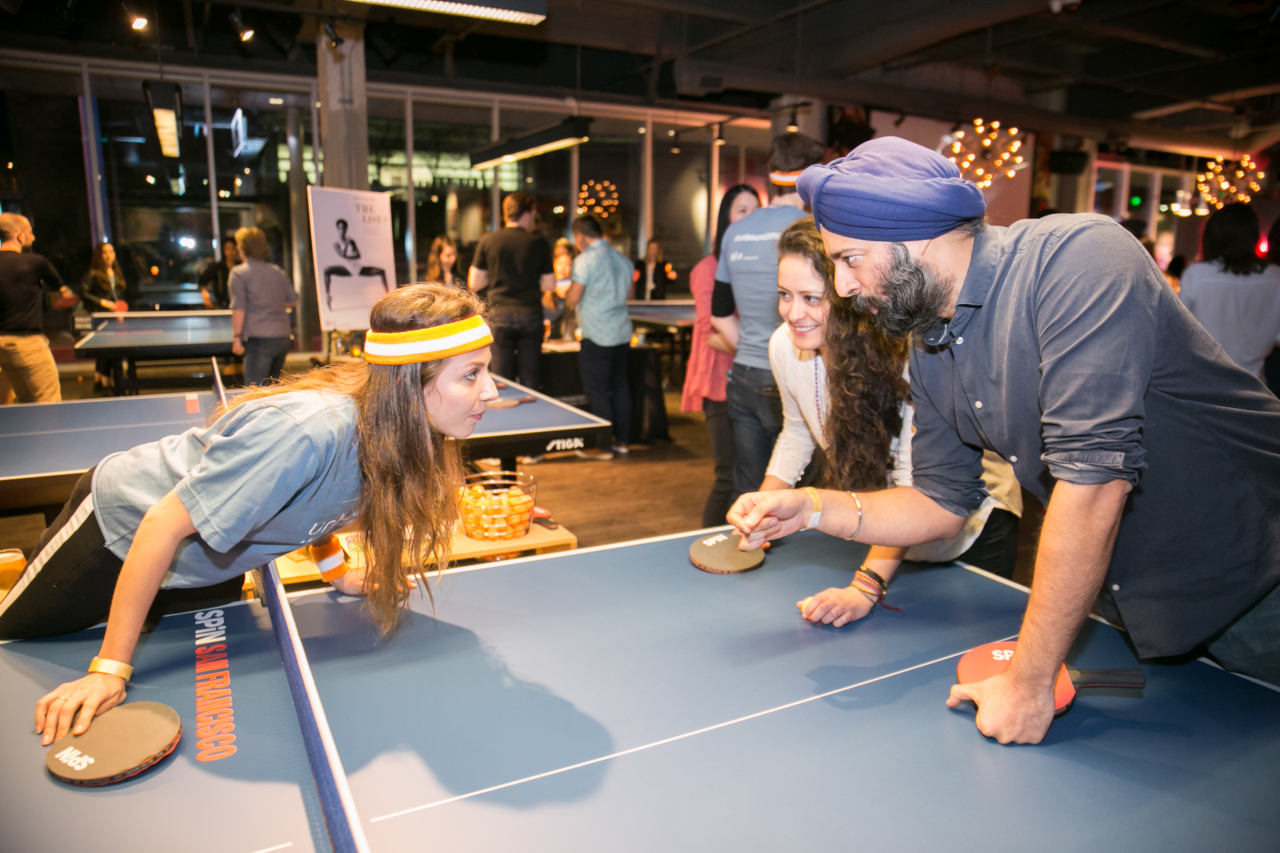 Taking cross-promotion to the next level
Serving diverse communities is at the heart of the missions of three small Bay Area theater companies. The challenge facing the East Bay companies Ubuntu Theater Project and Gritty City Repertory Youth Theatre, as well as San Francisco's Crowded Fire Theater, is how to grow and get more loyalty from their diverse audiences.
The three organizations recently announced the launch of The Hive, a collaborative audience development initiative which received about $40,000 in seed funding from the Zellerbach Family Foundation for an initial two-year roll-out period. The organizations are joining forces to cross-promote each other's work to grow audiences organically, in much the same way as a beehive grows.
"We have all been looking for creative, authentic ways to grow our audiences," says Lindsay Krumbein, executive artistic director of Gritty City, which provides theater training and performance opportunities for East Bay youth of color. "It's not as simple as PR and marketing when you are really trying to engage your local community and bring in folks who may not see themselves as theatergoers. Audience development is really hard and really necessary to be sustainable and grow the company."
The idea for The Hive came to fruition over drinks. The three artistic directors noticed their organizations had a lot in common in terms of their size, the diverse backgrounds of their artists, and their focus on non-traditional programming and approaches. "We are like-minded theater projects who understand that what we want to do is not only crossover in terms of the types of artists we're championing, but also make sure that we're building an ecosystem for that work to exist," says Mina Morita, artistic director of the contemporary plays-focused Crowded Fire.
Morita says The Hive will bring together a select group of around 10 super fans from each of the three companies and introduce them to the work of the other two. As this story was being reported, the organizations were in the process of hiring a program manager as well as identifying the first group of Hive participants. "We are looking for people who are already engaged in our work and have an adventurous bent," Morita says. There is also a clear emphasis on going beyond the theater donor class. "They may not have a lot of access or ability to pay for many different types of experiences, but they really value art in their lives."
The companies will provide free tickets to see shows in their seasons, as well as food, childcare and transportation. Morita says the artistic directors will be on hand to talk about the shows as well as spark conversations about, "serving the theater ecology as a whole and going beyond loyalty to one theater or one particular art form."
The project leaders hope that Hive participants with allegiances to one company will become supporters of the other two as a result of being exposed to their work. The plan is for The Hive to expand during its second year as the connected audience members start to bring others to shows by all three companies. "We're aiming for new subscribers, and Hive members who are not only eager to stay, but also to help us build the program," says Krumbein. "Also, a buzz around our three theaters, folks seeing us as connected, full houses and sold-out shows."
Ono finds The Hive intriguing as an audience-building concept. "These organizations are creating special experiences for folks to encourage them to serve as ambassadors," Ono says. "Hopefully, they can then help claim some of the leisure time of their friends and family. The Hive's participants might operate as the voice of relevance—cutting through the noise in a way that the theaters can't by themselves."
Building out the network won't be easy though. With the companies all operating on tight budgets and small staffs, it's hard to keep momentum going and devote the necessary resources to the project to make it truly fly. "We all wear many hats," Krumbein says. "Figuring out who has the capacity to do what in building out a whole new initiative is exciting, but also extra work."
Developing sticky sub-brands
While the Hive collaborators and the San Francisco Ballet are all still largely in the experimental phase when it comes to attracting new audiences, another major Bay Area arts organization has succeeded in creating a non-traditional events series that has achieved powerful brand recognition in the four years since it was launched.
Tickets for the San Francisco Symphony's SoundBox events frequently sell out within a few minutes of going on sale. According to Executive Director Mark Hanson, nearly half of SoundBox attendees have never attended any of the organization's performances before. Hanson says his organization has achieved these outcomes without the use of traditional marketing. "It's been largely through word-of-mouth and social media," Hanson says.
SoundBox was conceived as a concert series aimed at attracting adventurous, young audiences while also giving symphony musicians an opportunity to run loose with more experimental, small-scale works. The programming is always eclectic. In April, for example, the lineup paired intense baroque pieces for voice and chamber orchestra by J.S. Bach, Handel, and Monteverdi, with playful works by James Kallembach, Luciano Berio, and Gyorgy Ligeti that verged on performance art.
SoundBox also attracts a more diverse crowd than the regular Davies Symphony Hall audience. The Symphony's audience data shows that the SoundBox audience is considerably younger (58 percent of SoundBoxers are under 45, versus 23 percent of Davies attendees). It is also somewhat more diverse. White classical music fans comprise 75 percent of the average Davies concert experience; at SoundBox, that number stands at less than 60 percent.
Hanson says the organization has deliberately created SoundBox as a distinct brand, set apart from the typical San Francisco Symphony offerings. Instead of taking place in the main auditorium at Davies Symphony Hall, the events unfold in a cavernous black box space out back, reachable by a separate entrance. Patrons sit on lounge furniture and sip drinks and munch on snacks throughout. Events place a strong emphasis on visual art, including lobby sculptures and videos projected on large screens. SoundBox even has its own website, which barely mentions the parent organization.
"The Symphony is responding to the fact that audiences increasingly expect to feel that they've discovered something unique," Ono says. "They require more social, meaningful experiences and that's what SoundBox delivers."
Yet Hanson says the economics of SoundBox pose a challenge to its future viability. The events are costly to mount—the price-tag for each two-concert series stands at around $200,000, with philanthropic funding covering more than three-quarters of the overhead.
Hanson says philanthropy will continue to play a major role in SoundBox's funding, but he's looking for additional revenue streams to keep the series flourishing. One strategy is to add performances to the typical two-concert SoundBox run as a way to generate more ticket revenue. Another strategy, already in place, is the creation of a special "producer" ticket category for patrons who love the series and have the financial means to get perks like free drinks and premium seating in exchange for paying a higher entrance fee that includes a tax-deductible contribution. However, the challenge, Hanson says, is to tweak SoundBox's proven formula, "without fundamentally changing the experience."
Despite the success of SoundBox as an independent sub-brand, Hanson also says he wants to convert more dedicated fans of the series into regular symphony concert-goers. "I would say that to date we're having more success attracting longtime San Francisco Symphony patrons to SoundBox performances than we are having success in convincing new SoundBox attendees to discover full symphony concerts," Hanson says.
To that end, Hanson says the organization is introducing cross-marketing strategies to try to motivate more crossover into the main auditorium. This means being more deliberate about the relationship between SoundBox and the Symphony via the website and social media channels, as well as during the events.
Beyond SoundBox, Hanson says the Symphony is forging more cross-promotion partnerships with other local organizations as a way to entice people who are fans of the partners into Davies for a concert. For instance, the 2018-19 season includes a concert program in collaboration with the San Francisco Global Summit on Climate Change and concerts celebrating the 70th anniversary of the Universal Declaration of Human Rights. And the organization strives to broaden audiences by undertaking music education in public schools and hosting events celebrating specific Bay Area communities, like its annual Day of the Dead and Chinese New Year concerts.
Looking at the challenging road ahead
As arts organizations across the Bay Area continue to move towards cultivating new audiences, those working to support their efforts are mindful of the challenges involved.
Arts consultant Alan Brown has undertaken many audience development-related projects for cultural institutions around the country. Brown applauds the efforts of companies like the ones mentioned in this article. But he says arts organizations need to get better at sharing what they're learning, rather than replicating the failed experiments of others, which is all too often the case.
"The problem we have is one of lack of coordination," Brown says. "We should be approaching audience development as a science so that there are hypotheses that get tested and evaluated and we figure out what works and what doesn't work."
Meanwhile, Ono points out the challenges of securing the funding needed to continue to experiment freely. She says resources are widely variable from community to community, and organization to organization. "The field has been chronically undercapitalized," Ono says. "It's hard to be bold when one is financially constrained. But 'Who can afford reinvention?' is the wrong question. We need to be asking, 'If an organization fails to reinvent itself, what is lost?' Ultimately, we all have a stake in a thriving, diverse arts ecosystem that reflects the Bay Area's incredibly diverse population and makes the Bay Area a better place to live."