Bridging generational and partisan divides in Congress: Q&A with Millennial Action Project President Steven Olikara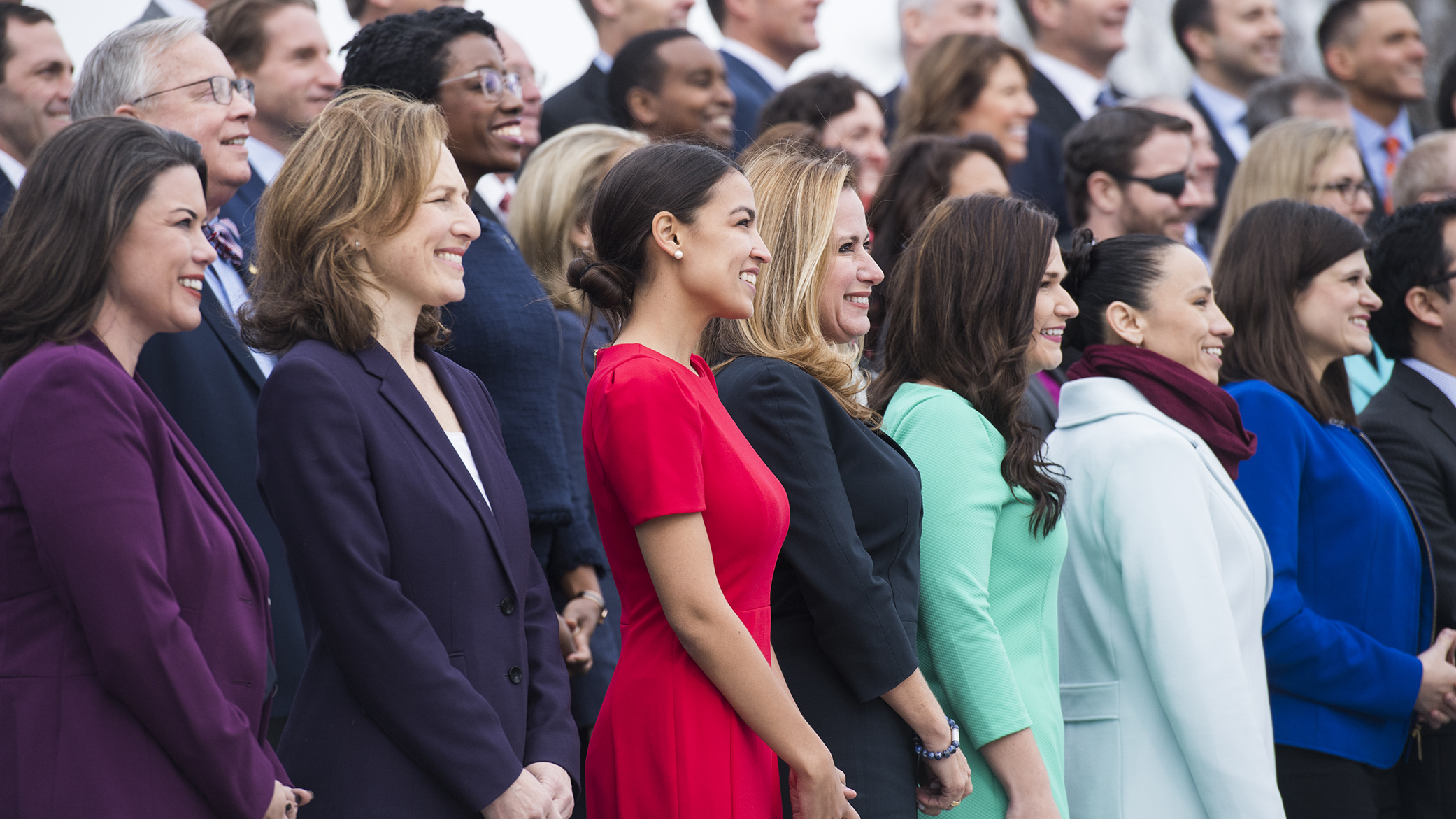 When the 116th Congress was sworn in earlier this month, it included a record 26 millennial representatives according to Pew Research Center's definition, which includes members born between 1981 and 1996. This is almost five times the number of millennial representatives in the House in the last Congress. Steven Olikara is the founder and president of the Millennial Action Project, a nonpartisan organization of young U.S. policymakers working to overcome partisanship and strengthen U.S. democracy. He told me he's hopeful the new Congress can bridge both generational and partisan divides to increase congressional deliberation and enact bipartisan legislation.
The Millennial Action Project is supported in part by grants from the William and Flora Hewlett Foundation's Madison Initiative that focuses on strengthening U.S. democracy and especially Congress.
How did you get involved in U.S. democracy work?
Unexpectedly, music led to my interest in U.S. democracy work. I grew up playing jazz and other styles of music (on guitar and drums, and as a radio DJ) in my hometown of Milwaukee. The city has amazing people and culture, however, it's also among the most politically segregated and polarized metro areas in the country. Music became a powerful force in my life for transcending these divisions. That's when I discovered jazz to be one of the truest expressions of American democracy. Jazz, like democracy at its best, is about listening, learning, and innovating, such as when musicians "call and response" during a tune. And notably, both jazz and democracy are more dynamic with people from different backgrounds and perspectives included in a jam session, or legislature.
I soon realized that our nation's politics was headed in the opposite direction, towards worsening polarization, tribalism, fear, and demonization. Continuing in such a direction is an existential threat to democracy itself. That realization prompted me to get involved politically and ultimately led to the founding of Millennial Action Project (MAP). With the Millennial Action Project, I hope the rising generation of leaders can reverse the decline of democracy and push it towards the spirit of E pluribus unum – the same spirit I witnessed in my jazz groups.
How can new members of Congress help?
New members represent an important principle in American democracy – that is, the constant generational replenishment of our citizen legislators, as suggested by Madison, Jefferson, and others. This new class in the 116th Congress is the most diverse ever, and has the most millennial members ever. In this moment of political turbulence, when all the rules seem to be breaking, this class has an unprecedented opportunity to define a new way of governing for the next generation. They can achieve that by modeling better leadership and behavior on a daily basis, as well as by enacting congressional reforms that improve the deliberative process.
What can returning members of Congress do to welcome their new colleagues to the House and Senate?
Returning members have an important role in mentoring their new colleagues in the House and Senate. One of the key early tasks of a new member should be building bipartisan relationships to facilitate future legislating – and returning members can help with this process. Returning members also, by definition, have greater seniority. They can use that seniority to provide a boost to legislation from new members. On occasion, I see new members with innovative ideas but without the steam to really move that legislation. However, some of the best legislative victories I've seen through our work is the result of new and returning members collaborating on legislation, combining a fresh perspective with legislative seniority and experience.
What gives you hope about young lawmakers' ability to transcend partisan divides?
I believe young lawmakers have the greatest potential to transcend old partisan divisions, though it won't happen automatically. For one, their youth means they will look at issues in new and often surprising ways. They can transform the traditional fault lines of an issue. Consider the issue of climate change, where a majority of millennial Republicans believe we must take action. Our Future Caucus co-chair in the last Congress, Rep. Carlos Curbelo (R-FL), represented this generational shift and became a leader on climate legislation.
Recent Millennial Action Project polling, in conjunction with the Civil Society Institute, found strong evidence that millennials are rejecting binary, partisan politics. In this last election, our data shows that millennials were most likely among generations to vote based on issues, not based on party. That trend is true in Congress too. We've found millennial lawmakers, who are very ideologically diverse, generally tend to be more independent-minded. And regardless of where they stand on the political spectrum, many millennial members entering office ran on a platform of working across the aisle to fix Congress. That's not to say that millennial lawmakers don't have strong principles and impassioned views, because they do – it's why they ran for office at such a young age. However, this new cohort of lawmakers are not afraid to challenge the status quo and build unexpected partnerships. Implementing that vision is a major challenge, and that's where groups like Millennial Action Project come in to help them.
What will you be watching most closely in the first 100 days of this Congress?

One of the best opportunities for a real breakthrough in improving Congress is capturing the honest, bipartisan desire among millennial members to enact political reform that deals with ethics, money in politics, redistricting, transparency, voting innovation, and more. Early in the congressional session, Democratic House leadership introduced a partisan HR 1, a democracy reform bill addressing a number of these issues. I will be looking to see if there is any effort to seize the real bipartisan opportunity to pass democracy reform legislation through both chambers of Congress.